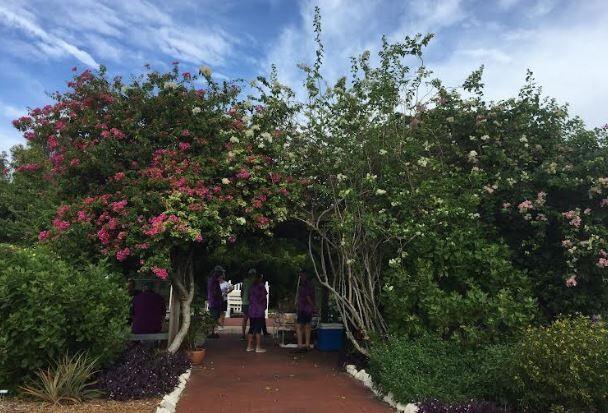 PORT CHARLOTTE — If you've ever wondered what went wrong with your garden and landscape bed, which are now overgrown and need to be refurbished, the answers can be found at Demonstration Gardens in Port Charlotte.
Master garden volunteers on Saturday held an open house for the public to view their gardens at 25550 Harborview Road.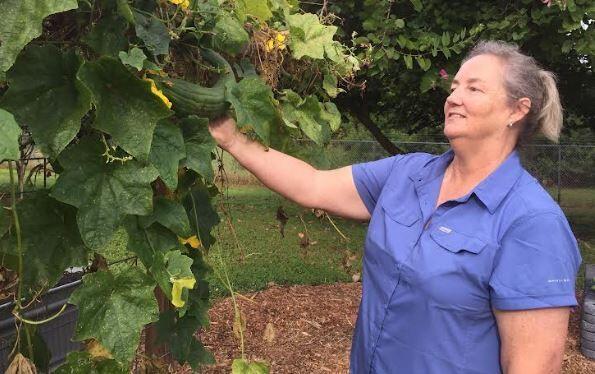 "People come here to fix the problems somebody else created," Program director Holly Bates said.
The gardens were created more than 15 years ago to showcase plants and sustainable gardening techniques appropriate to our area, and to point out what one should do and not do, Bates added.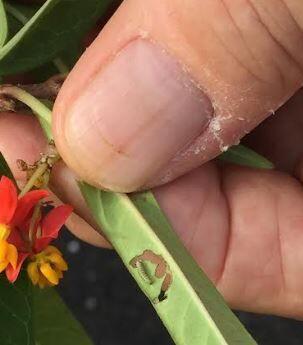 "It started out as a butterfly garden," she said. But soon the nine-tenths of an acre was planted in themes which today include large fruit and nut trees (pomegranate, peach, papaya and macadamia); grape vines of several varieties; ornamental trees; veggies; cyads; palms; and flowering trees, shrubs and vines.
By 10 a.m. Saturday, some 70 people had already visited the gardens where purple-shirted volunteers answered questions and provided information.
Bates pointed to a peach tree, which was dormant as it bears fruit in the spring. She said that particular tree "was low chill," meaning it required 150 hours of chilling temperatures unlike Georgia and other peaches which require 200 to 400 chill hours.
Volunteer Dolores Boka "is the grape expert," said Bates.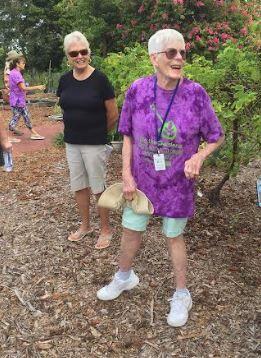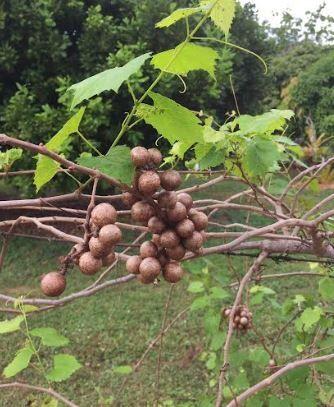 Boka was addressing a group and talked about the muscadine, scuppernong, and bunch grapes she was growing.
Moving on, Bates pointed to a Neem tree which is native to India, Africa and Indonesia. Its oil is used in pesticides, but exposure to its oil can lead to medical problems. However, the tree itself is low in toxicity to people and animals, and makes a strong landscape presence.
A loofah plant — a vine-grown member of the pumpkin, squash and gourd family — can be made into a sponge, "and you can eat it, too," pointed out Bates.
Ralph Mitchell, Charlotte County Extension Service director and horticultural agent, was demonstrating the art of pruning before an enthralled audience.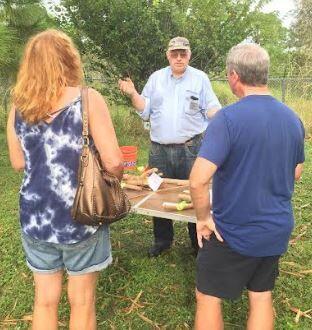 "Don't use pruning seal," he repeated to different groups, and he said ball moss, a type of bromeliad, does not kill or hurt the plant. When a tree is covered with a lot of moss or lichen, it is an indicator that the tree could be sick.
"Cyads have been around since the dinosaurs," Bates said, walking over to several of these prehistoric plants.
One of them — a cardboard palm also called scurfy zamia — is a common sight in Florida home landscaping, as is the Coontie.
As its name "Demonstration Gardens" reveals, some "don'ts" are also pointed out, which was demonstrated by two large trees overlapping each other's branches. They were planted too close together when young trees, but grew rather large over the next decade and a half.
Volunteers Irene Gagerman and Bill Kimber — the butterfly expert — parted a plant's leaves to reveal a newly hatched Monarch butterfly.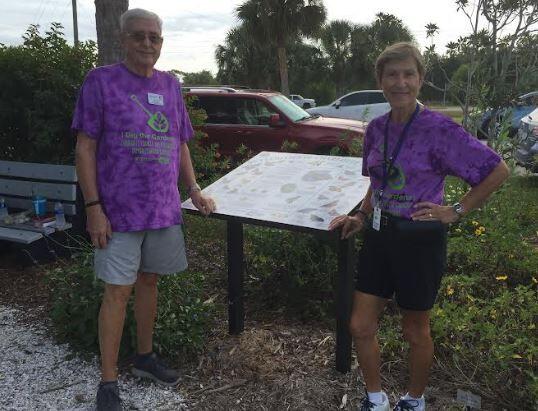 One Boy Scout earned his Eagle badge by providing the gardens with raised vegetable beds he made. The young plants were collared with water bottles to keep out pests; one bed was growing broccoli and cauliflower.
If you missed the open house, you can view the gardens anytime, but from 8 a.m. to 10 a.m. Tuesdays, master gardeners will be on site to answer your questions.
"We go into Home Depot and Lowe's stores and set up a plant clinic once a month," Bates said. There, your questions can also be answered.
A master gardener is on hand Monday, Wednesday and Friday afternoon to answer questions at their office at 1120 Centennial Blvd., at Centennial Park in Port Charlotte.