FORT MYERS — Bretton Osborne, 29, choked on his words as he testified in federal court and addressed the woman whom he once harassed, called on the phone hundreds of times, and mailed a dead kitten to.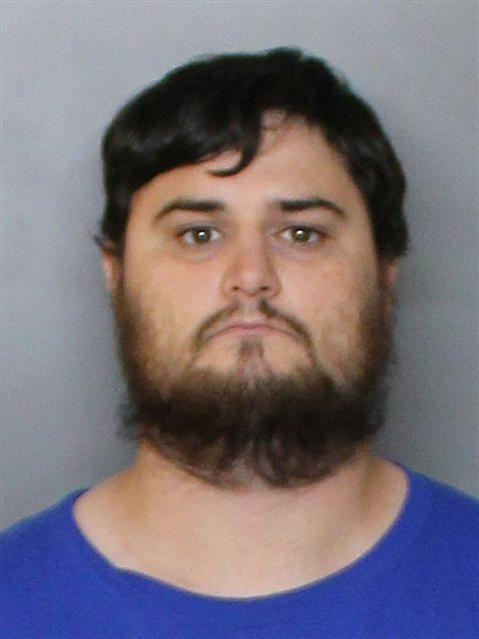 "I am disgusted and ashamed when I think about the things I have done," he said on Tuesday morning, looking at the victim from across the courtroom. "I am sorry for every second of worry I have caused you."
Osborne's defense attorney, Zachary Cantor, attempted to juxtapose Osborne and his co-defendant, Ian McGuire.
Osborne is a college graduate with no prior criminal history who worked in finance prior to the grand jury indictment.
McGuire, on the other hand, was a "parasite to society," Cantor said.
Judge Sheri Polster Chappell, who presided over the case, recognized the differences between McGuire and Osborne, but reminded the court of Osborne's involvement.
"It's very hard to believe how an individual with your educational background, your family background ... to attach yourself to someone like Mr. McGuire," Judge Chappell said. "Clearly, you were the one at the post office mailing these packages, calling into the SWAT team … You're the one who mailed the dead kitten."
While McGuire is the one who "got the ball rolling," Osborne willfully sped it along.
McGuire ran a mildly popular YouTube channel called HATETHESTATE. The victim in this case was a vendor at the Punta Gorda farmers market, and she filed an injunction against McGuire on March 5, 2019 after he kept filming her when she did not want him to. The injunction for protection forbade McGuire from contacting her.
On March 24, 2019, McGuire posted a YouTube video disclosing the woman's address and encouraging his fans to send the woman "fan mail," according to court documents.
Osborne was one of his fans, and "fell under his spell," Cantor said in court on Tuesday.
The two men allegedly both posted false comments on Yelp for the victim's workplace, stating she was a sexual predator and a Nazi supporter and posted a false pornographic image of her.
They both participated in "spoofing" the victim, leaving threatening voicemails disguised with a different phone number. Some of the voicemails said "I will piss all over your grand kids and kill your dog" and "I will rape you in the a — with a shotgun and then pull the trigger."
They also spoofed her number in a call to the North Port Police Department, allegedly impersonating her and claiming there was an intruder at her home.
Multiple packages were sent to the victim, including feces, rotting bananas, laxatives, menstrual pills and a dead kitten.
Osborne once drove to the victim's house, walked up to her front door pretending to be an Uber driver and took photographs of her, according to the indictment.
"Brett, I don't know why you did this," the victim said to Osborne in court on Tuesday. "I will never be the same. I don't trust anyone anymore."
Her grandchildren are still scared, she said.
"I feel bad for your family, I really do," the victim said in her testimony.
The woman's husband also testified in court.
"It seems to be the majority of the phone calls and threats actually came from Mr. Osborne," he said. "He physically came to our house … pretended to be an Uber driver … The number of people who came to our house as a result of those calls … were numerous."
Osborne's former girlfriend and his mother both testified and said that his actions don't align with his character.
Although the grand jury indictment painted a picture of the two men working together to harass the woman, Osborne's defense heavily focused on the differences between the two men.
Jesus Casas, the U.S. government's attorney, acknowledged the differences but not without stating Osborne's role.
"The consensus is that Mr. Osborne was certainly a follower," Casas said. But, "Osborne is no different than McGuire, they are both criminals."
McGuire and Osborne both pleaded guilty to conspiracy to commit stalking by use of an interstate facility and stalking by use of an interstate facility.
Osborne is also sentenced to three years of supervised release, and he must participate in a substance abuse program and a mental health program.
Together, Osborne and McGuire owe $18,027 in restitution to the victims.
Judge Chappell recommended that Osborne be placed in a location close to home, so that he can receive his family's support.
As Osborne was remanded to the custody of U.S. Marshals, he looked back to his family and said, "I love you guys."