Charlotte County will spend $8.5 million of federal pandemic aid next year on expanding and improving the sewage system.
Commissioners Tuesday approved a spending plan for the first $15.1 million in aid from the American Recovery Plan Act, authorized by Congress in March. That covers the first two years of a four-year plan in which the county is slated to receive $36.7 million.
"I really focus on ARPA as an investment an not just a windfall," Deputy County Administrator Emily Lewis told commissioners Tuesday.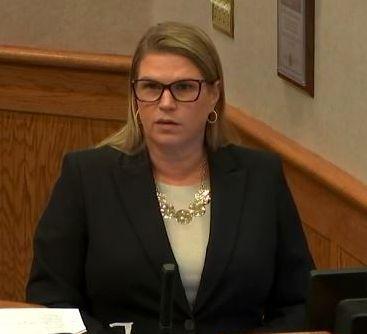 The spending approval also includes reimbursement for $5.3 million that the county spent in the current year of the pandemic on public safety payroll, including police and firefighters. In the coming year, the county will request reimbursement for $1.6 million for the sheriff's new special response team for mental health related calls. The county's law enforcement teams have reported an increase in drug-related crime and mental health disorders during the pandemic.
Financial assistance to residents affected by the pandemic will be $156,250 for the coming year, and was $31,250 for the current year. The county will seek reimbursement for $400,000 it spent this year on vaccinations and testing sites.
The county will also seek reimbursement next year for $500,000 of a plan to renovate the commission's hearing chamber and county building with technology and equipment designed to prevent the spread of COVID-19.
• replacing heating and air conditioning air handlers
• improving ventilation controls that monitor air quality in the building
• adding ultraviolet lighting to kill pathogens
• replacing upholstery with cleanable flat surfaces
• replacing carpeting with tile that is easier to clean
Expenses allowed in the American Rescue Plan include premium pay for first responders during the pandemic as well as health-related assistance and paying leave for municipal employees required to isolate for COVID-19 exposure.
ARPA also allows for investment in water, sewer and broadband infrastructure with the explanation that these provide access to clean drinking water and improved wastewater treatment as well as information services during the health crisis. But local governments must show that the investment was unlikely by private companies.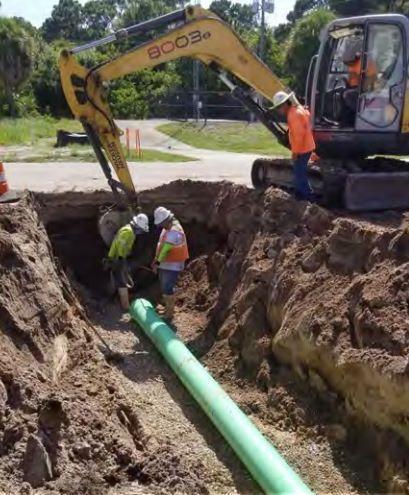 Commissioner Chris Constance urged county staff to consider more investment in broadband conduit during the county's road projects in less-populated areas. Cable companies are still focusing on high-population areas making the county's investment valid, he suggested.
County staff have been waiting for updates to federal guidelines on how to spend the funds. Hoping to avoid being denied reimbursement after spending funds, the county has hired legal consultants. So far, the U.S. Treasury has only issued interim guidelines, Lewis told commissioners. That means the rules could change for the upcoming three years.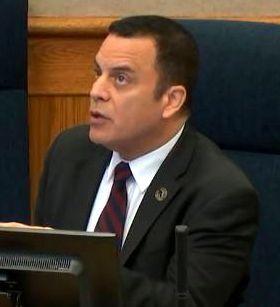 Constance also questioned whether the county should be spending so much of the funds to benefit water and sewer rate payers only. Many residents have private septic systems and some have private wells. He was also concerned that funds were going to benefit a subsidized housing developer.
"I don't know if I'm so excited that $900,000 is going to hand the developer a big check," he said.
Lewis pointed out that Improving and expanding the sewage system benefits the broader population of taxpayers by improving water quality. The $935,098 is going to extend sewer lines to a planned subsidized housing project on Bachmann Boulevard. This checks the affordable housing box, Lewis said. The funds cannot be used to pay water and sewer connection fees, she added. That must be paid by the developer.
To address a rising tide of people moving to the county, the county has embarked on major sewer expansions in its south, central and western regions. Some of the expansion is aimed at accommodating waterfront neighborhoods that used septic systems until the county forced them to switch to sewers recently.
Other expenses include advanced sewage treatment systems that further reduce nitrogen levels in water at the end of the process. Excess nitrogen from sewage is known to cause harmful algae blooms.