ENGLEWOOD — Despite a detour on Dearborn Street, business owners stayed busy as shoppers supported Small Business Saturday.
Sandwiched between Black Friday and Cyber Monday is a holiday shopping opportunity locals didn't ignore.
"I'm buying Christmas gifts for myself today," said Janet Renaud, who carried a bag out of Ivy's On Dearborn Clothing Boutique, 446 W. Dearborn St. in Englewood. The store carries many unique European fashions, vegan leather shoes, sandals, hats and locally made jewelry.
Irene Parker, Tanzel Picard and Kaira Picard shopped at Serendipity LTD on Dearborn Street. The three generations from Ontario had just loaded items into their car and were looking for more deals.
Parker recently moved to Englewood and the Picards formerly lived there, but moved to Lakeland for work.
"It's been two years since we've all been together due to COVID," Parker said. "I sure am enjoying the beautiful weather here."
Kitty and David Cracchiolo own Spirit Speaks at 411 W. Dearborn St.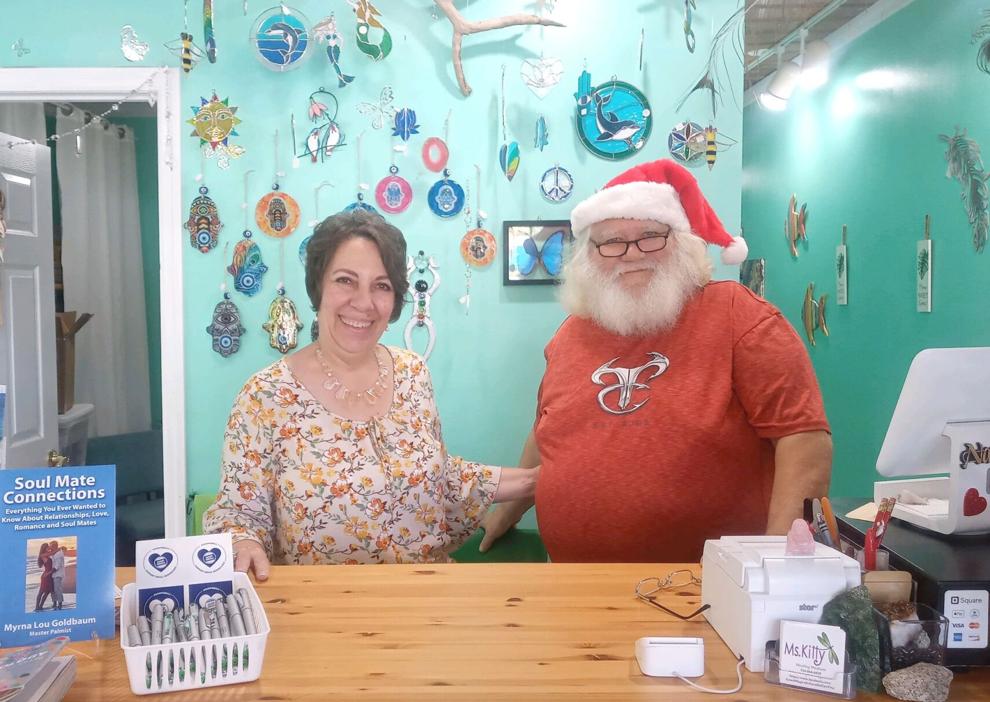 David sported a Santa hat and red shirt and greeted guests at the front of the store. The shop carries a variety of crystals, jewelry and metaphysical supplies and Kitty offers private and group energy healings.
"As a medium and healer I connect with the guides and angels to channel messages that will be helpful and healing," she said. "We all have gifts and a life path to fulfill."
The couple rents part of their store to vendors who used to rent space at the Dome in Venice.
"We have an author, an artist, Chris's Flamingo Treasures and a woman who has a small space we call the 'giggle room' — it's filled with fun stuff," Kitty said.
Strawberry Moon Home Decor and Gifts is a unique shop with a wide variety of merchandise in North Port. Owner Teresa Benes is excited to announce that the shelves are full and she is extending hours for the holiday season. The store is open from 10 a.m. to 5 p.m. Monday through Saturday and 11 a.m. to 4 p.m. Sundays.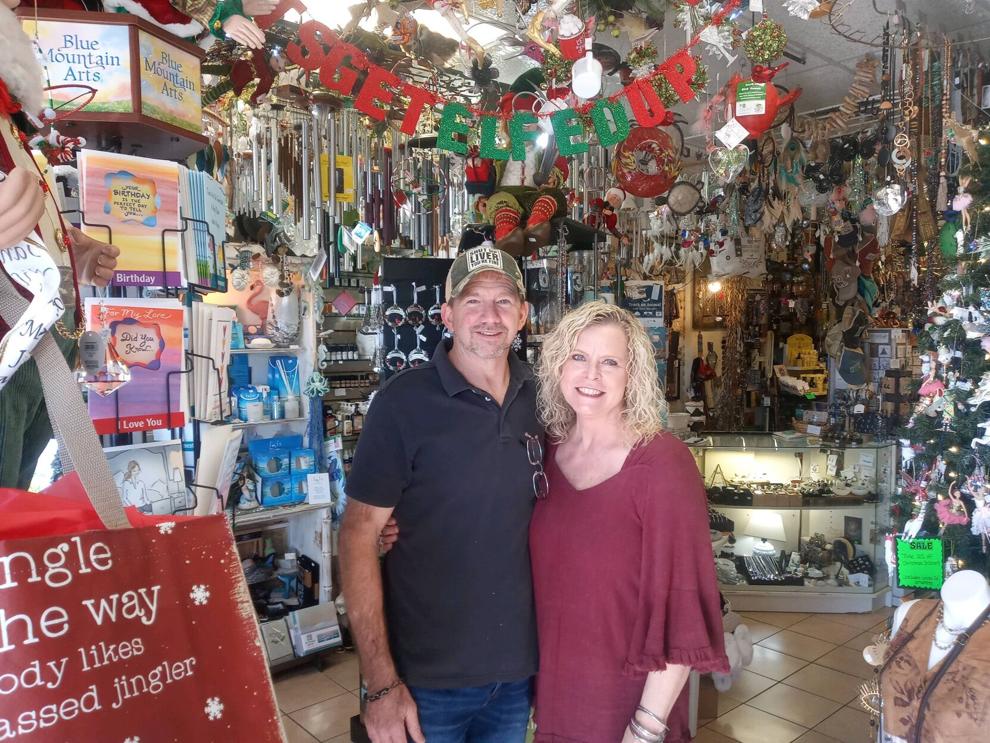 "We're having a gift bag raffle every hour on the hour today to celebrate six years in North Port," Benes said. "We are stocked with cute holiday items."
Strawberry Moon is between Old World and Shark's Restaurants at 14503 Tamiami Trail.
"We are so fortunate to have a community that supports us so much," Benes said. "We've had shops in other areas, and nothing compares to this town. That says a lot about the community."
Small Business Saturday was created by American Express in 2010 and has been held annually on the Saturday following Thanksgiving to piggy-back off the Black Friday shopping fever. Surveys have shown 96% of consumers who reported shopping on Small Business Saturday said the day makes them want to shop small all year.