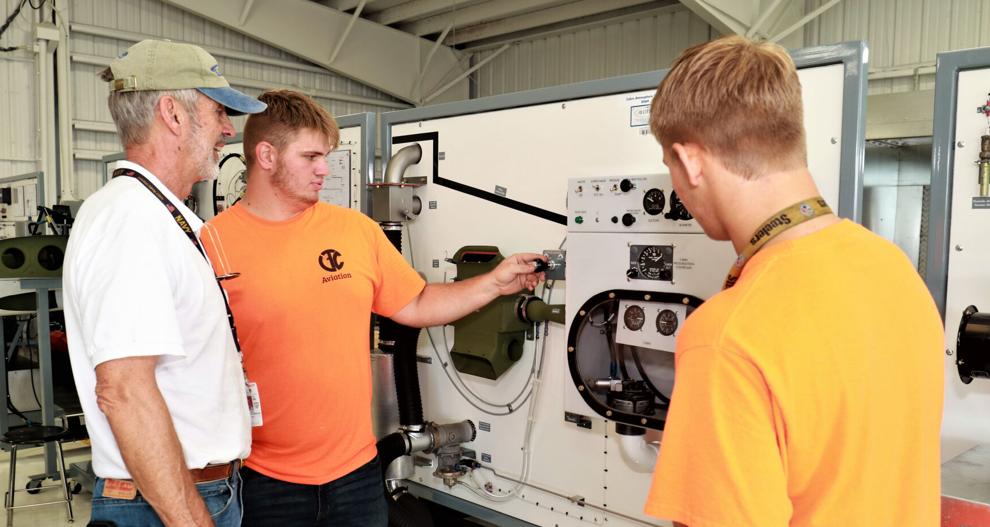 Their numbers may be dwindling at college, but the good news about young students is that they are showing up to learn airplane mechanics at Charlotte Technical College.
Hundreds of local dignitaries and dozens of students gathered Friday at the Punta Gorda Airport for the grand reveal of Charlotte Technical College's Aviation Maintenance Technician School.
"This is different for us," said Charlotte County Schools Superintendent Steve Dionisio. "We don't usually build programs not on our property … This was taking a chance for a school board.
"It took everybody from the state to the school board to really buy into this," he said. "Initially, we were a little concerned we wouldn't be able to find the students."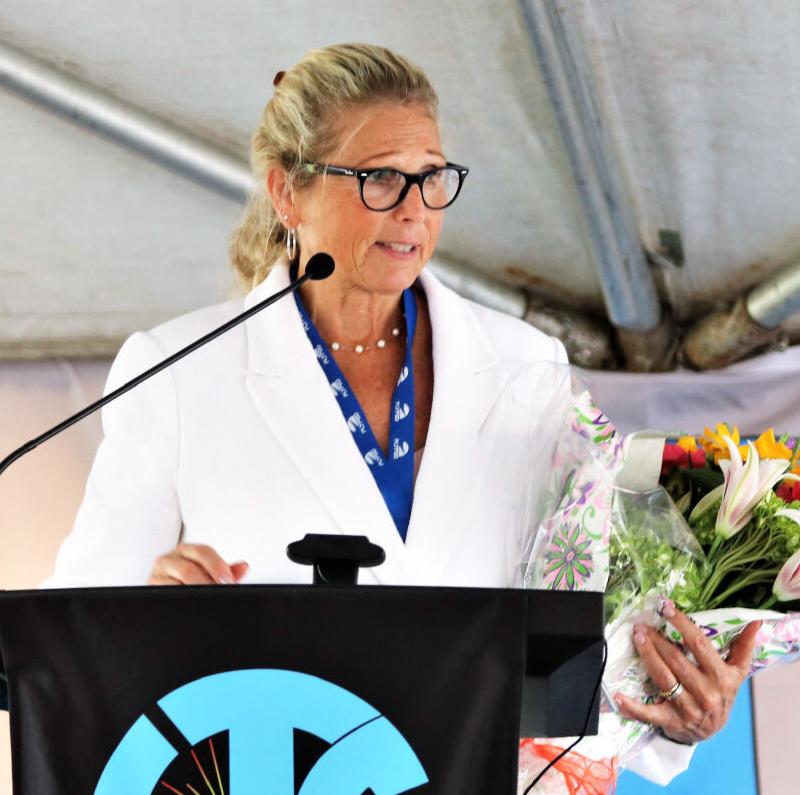 But by the time the program started in mid-August, they had more than enough. The word was out, in state and out.
Today, the school has enrolled 50 students in the 18-month, post-high school program. Another 21 seniors in Charlotte County schools are taking the required preliminary courses this year to join the program next year, staff said. Most are local, but some are from out of state.
Many students attended the festivities Friday, all wearing matching orange shirts and all eager to show off the large airplane parts they are working with inside the hangar.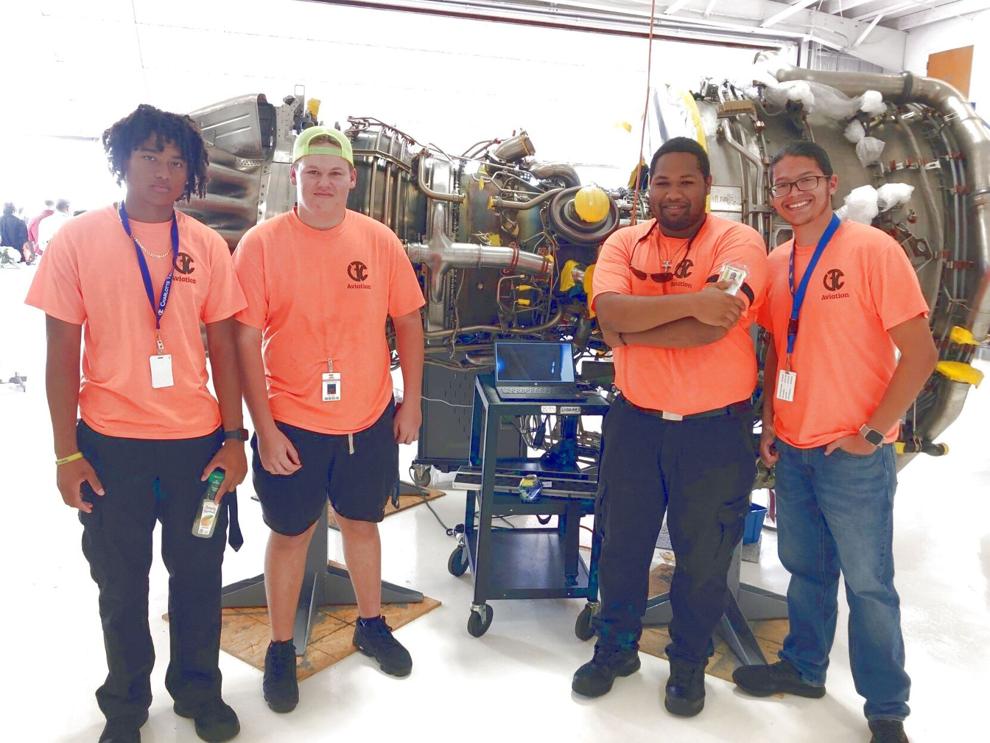 "I didn't think engines were that big until I saw this," said student Michael Smith, as he pointed out the myriad of parts to the donated Boeing jet engine. It's for an Airbus, he said, but not as big an Airbus as Allegiant Airlines flies into Punta Gorda Airport, he said.
Many of the students Friday said they heard about the program when they were younger students, but it had not started yet. They were ready when the doors opened.
"I think it's an excellent opportunity for all the students," student Colton Kolenda said. "I always liked working with my hands."
Several of the students are young women, who say they feel welcomed.
"We just have a great time," said Julia Fischer, 19. She had already spent a year at the University of Florida in Gainesville, studying chemical engineering. But there was nothing hands on.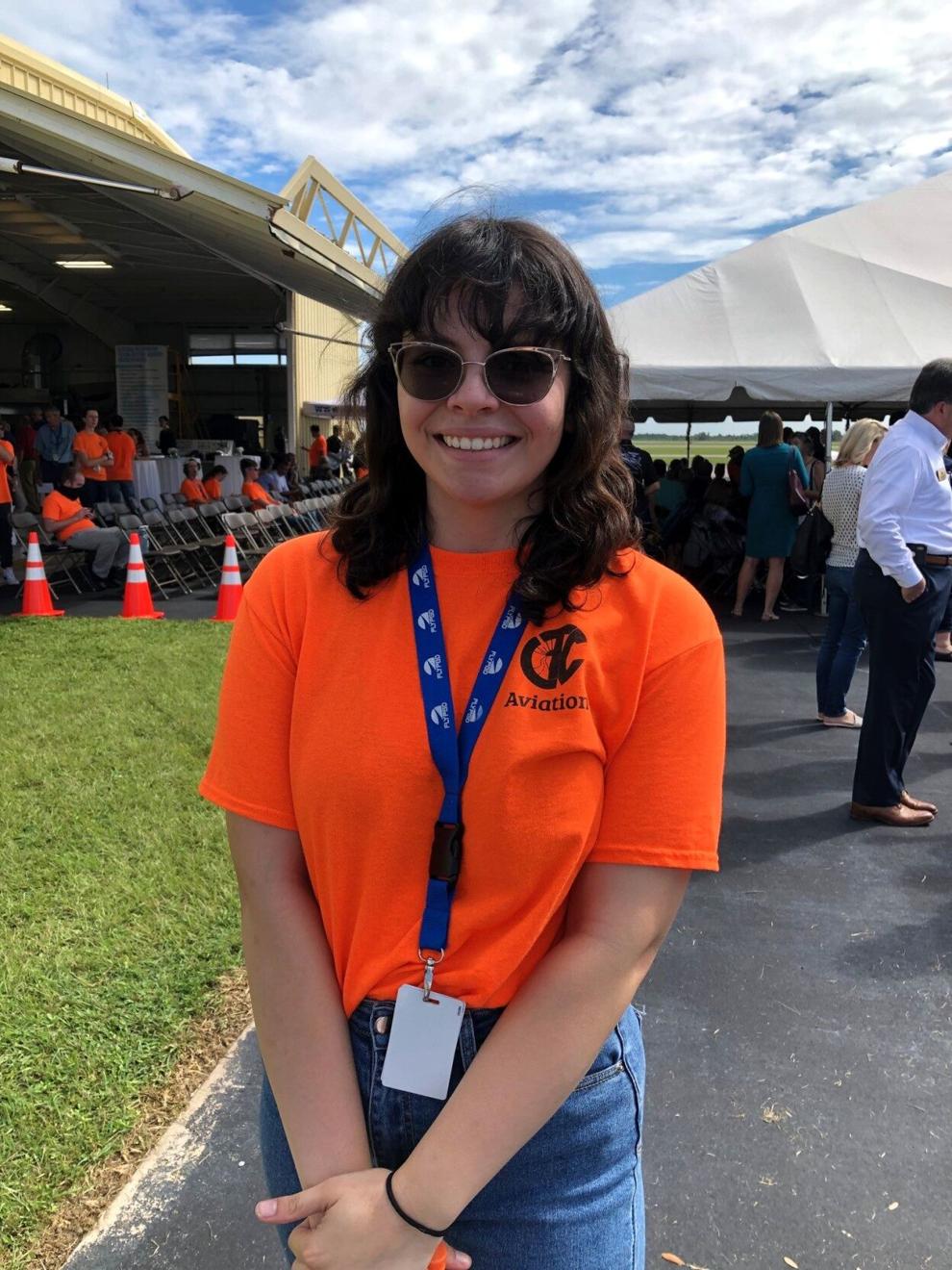 Her father was scouting out the airplane mechanics program for her boyfriend, she said, and now they are both attending. She loves learning how to use basic tools, she said, which she never learned as a girl.
"This hands-on experience is way better than engineering," she said.
When she finishes the program, she said, she'll probably go into an avionics program, which focuses on the electronics and airplane instruments, she said. A college degree might come down the line, she said, but she first hopes to work for an airline, maybe in a bigger city like Atlanta.
Wherever students want to go, the market is waiting for them.
Tuition and supplies for the program total about $5,800, but as a community college program, the scholarship options are extensive, staff said.