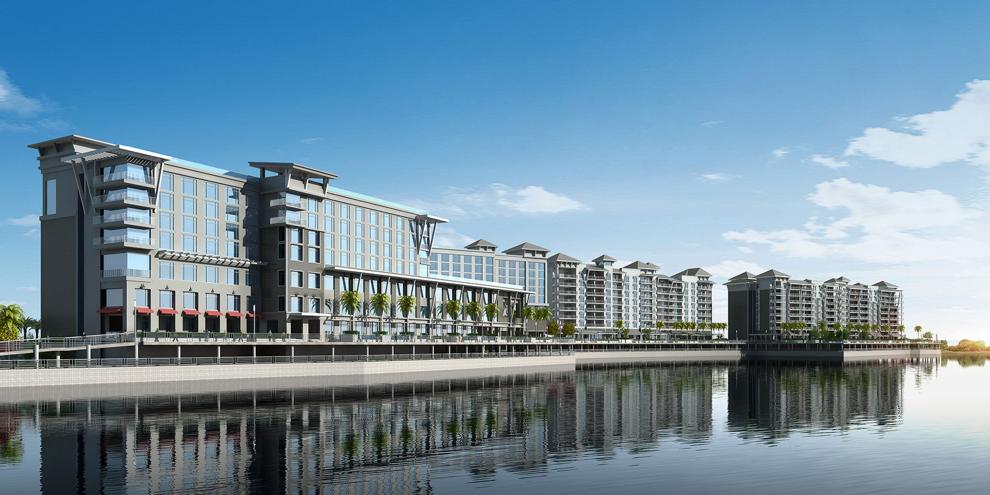 Allegiant Airline is confident that construction will restart on its stalled Sunseeker resort on Charlotte Harbor before the end of the year.
Company President John Redmond slipped in this announcement in the first quarter shareholder's conference call Tuesday.
"We've been getting quite a bit of interest of late, and we're hoping to get something done that would allow the project to start before the end of the year," Redmond told investors.
But it won't be built with any more Allegiant money, Board Chairman Maurice Gallagher insisted, or at least not much. Allegiant pulled the plug on its earnings-funded project last March after pouring enough concrete to raise two or three stories of its nine-story, 783-room resort. Six giant cranes have remained idle on site since then as Allegiant has entertained interest from undisclosed parties. The project was slated to cost $470 million. The company has already spent $150 million, which included extensive underground work for the hurricane zone structure.
Pressed by analysts who are worried about Allegiant's bottom line, Gallagher reiterated that the project will no longer be funded entirely by Allegiant.
"No meaningful capital will go into it at this point," he said. "That's not to say we won't do some, but — before it was going to be all off our balance sheet or a good piece of it, that's not going to be the case this time."
One financial analyst asked Gallagher if he regretted failing to finish the resort, now that demand is roaring back for Florida as a vacation spot.
"I've got a lot of regret," Gallagher said candidly. "I wish we would've finished it, we'd be in great shape right now with what's going on in Southwest Florida... a couple of weeks ago, I was looking at hotel rooms. They were three-factor higher, can't get rental cars down there. And people we have down there are just — they have never seen anything like this."
But the decision had to be made, he added.
"We made the right decision not to do it, and our go-forward approach is going to be, it will stand on its own with its own debt."
Redmond fended off demand for more details.
"We are exploring many different approaches as to how the additional funds will be raised, so to comment on how that transaction could shake out or look like would be premature," he said. "We'll have more to report down the road, but just now there's too many different directions this opportunity can take for me to make any particular comments on any one."
The announcement about Sunseeker came as Allegiant also reported it is the first airline to turn a profit since the pandemic nearly crushed the air travel industry two winters ago. The first quarter financial results showed a $6.9 million profit, which is a dramatic improvement from the $33 million loss for the first quarter of 2020. But it is a small number compared to the 2019 first quarter normal-year profit of $57 million.
And profitability at this point is attributed, by other airline analysts, to the $92 million Allegiant received from the taxpayer funded Payroll Support Program.
Allegiant executives described why it has returned to profitability before other airlines, including the three large legacy airlines and the many small airlines like Allegiant, called Ultra Low Cost Carriers.
"Leisure is king today," said Gallagher.
Business travel supported the large airlines, and that has not returned to anywhere near pre-pandemic levels, he said. In contrast, Allegiant customers travel for leisure, and they are quickly returning — some 70% of Allegiant passengers in the first quarter saying they were vaccinated.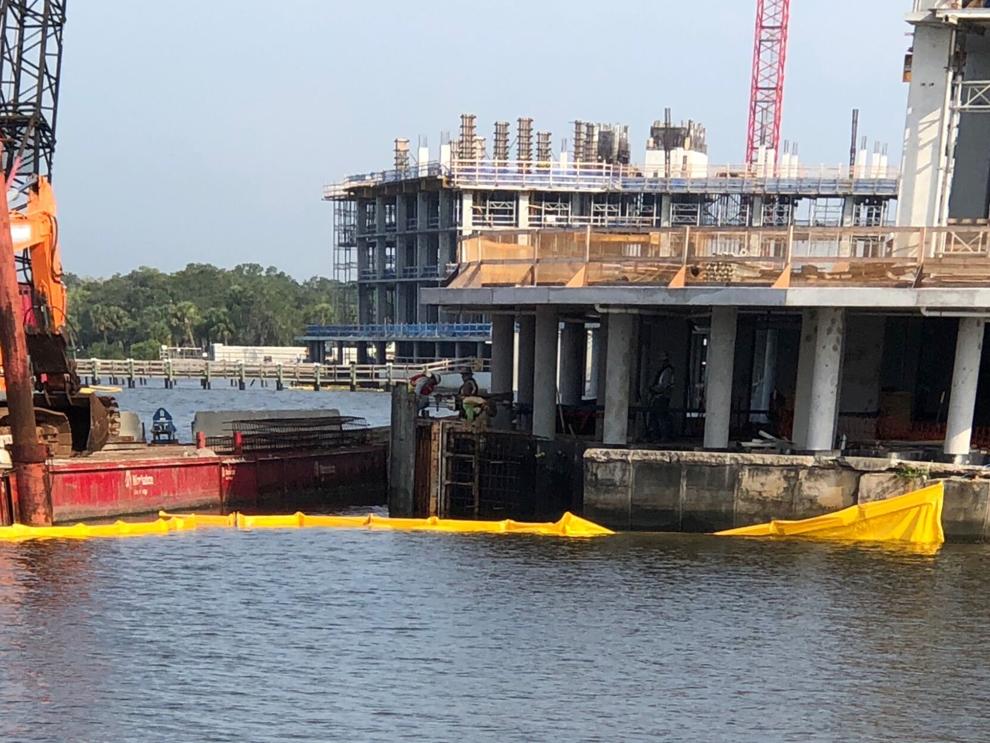 Allegiant slashed costs, eliminating some 300 positions, ending shareholder dividends and stock buybacks, and cutting advertising costs. And ending Sunseeker protected Allegiant's cash flow.
At the same time as these cuts, Allegiant has been buying up used aircraft and parts at bargain basement prices. The airline also is adding 51 new destinations including Key West.
Allegiant's preference for used planes, however, caused problems in the first quarter, Senior Vice President for Finance Drew Welds said. All airlines deferred maintenance on planes during the pandemic, he said, and then when the market started opening up for vacation travel, there weren't enough mechanics or parts available to bring the planes up to speed. That led to a number of flight cancellations in the first quarter, Wells said.
Allegiant has brought back its furloughed staff and is in the process of retraining them as required by federal regulations, Wells said.
With the announcement of two new low-cost airlines similar to Allegiant, analysts asked if the company was worried about the competition. Existing airline Sun Country also announced it will be the first to compete with Allegiant at Punta Gorda Airport.
No, Gallagher and Redmond both said, noting that the new competitors have smaller planes, and they don't have brand name recognition.
"We've never been afraid of competition," Redmond said. "We've never been stronger with a stronger balance sheet in history of the company, frankly. So we're well-positioned to take on any one."