PUNTA GORDA — Allegiant Airlines started three new routes this week, to and from the Punta Gorda Airport.
• Bentonville, Arkansas via Northwest Arkansas National Airport; its airport code is XNA.
• Austin, Texas via Austin-Bergstrom International Airport; its airport code is AUS.
• Springfield, Missouri via Springfield-Branson National Airport; its airport code is SGF.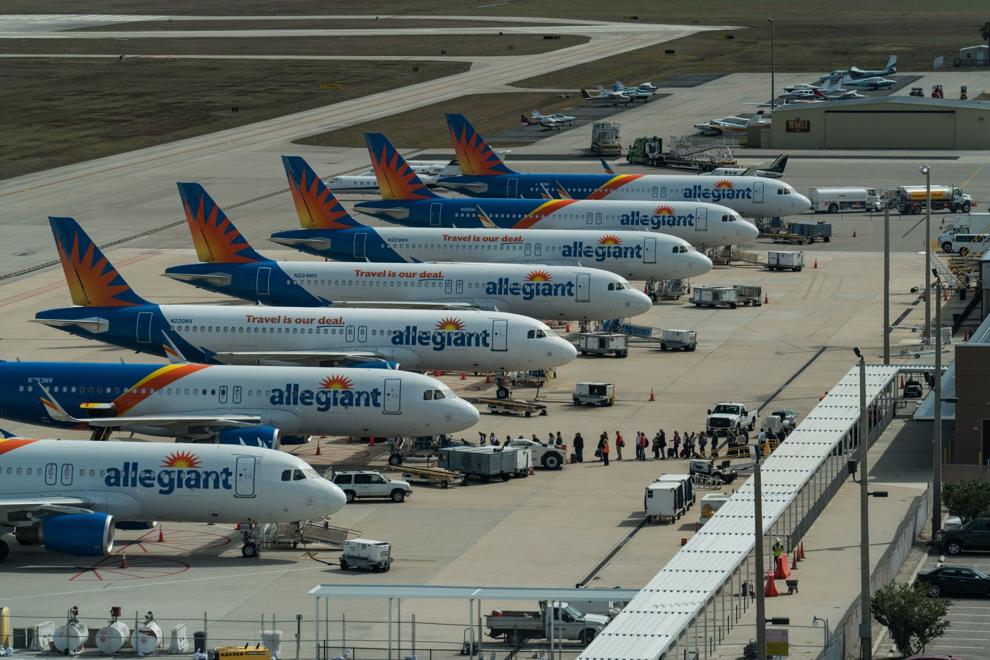 The new routes started Tuesday and Wednesday with the third beginning Thursday, respectively, Allegiant announced Wednesday.
Austin will be seasonal route or operating until April 22 for the season. Springfield-Branson and Bentonville will be year-round, said Grey.
The airline also announced low fares to celebrate the new locations, but must be reserved by Nov. 19, 20 and 21 respectively for those low fares.
While Allegiant has cut back on some routes across its national flight map, it is primarily in route-expansion mode, Communications Director Hilarie Grey said.
Charlotte County Airport Commissioner Rob Hancik ran the Branson airport in Missouri for 32 years, ending the job about 17 years ago.
He noted that Allegiant had a flight from Branson, Missouri to Punta Gorda starting in 2013 but ended it in 2018. Since then, he said he and his family have been using Allegiant's St. Petersburg airport. He's happy to have it back in PGD.
"That's a good hike up that way," he said of the St. Petersburg airport.
Allegiant was switching to a new jet model at that time, Grey said, and had to cut some routes, but are happy to bring back the route from AUS to PGD.
"Punta Gorda is a popular destination in Allegiant's network, because it provides leisure travelers with so many options," Senior Vice President of Revenue and Planning Drew Wells said in the company statement.
Flying to Punta Gorda gives travelers the family friendly activities and waterfront views in Charlotte County, but also, access to the rest of western Florida, he said.
Allegiant is competing with other "ultra-low cost carriers," including Sun Country which recently became the first to compete with Allegiant at Punta Gorda in years.
Other similar airlines including Avelo have been inquiring, airport staff have said. These airlines keep fares low with a variety of strategies including not flying every destination, every day of the week or even every month of the year.
They generally fly without the conventional layovers at a hub airport, but several ULCC airlines including Sun County say they are offering connecting flights.
Allegiant has 54 routes from Punta Gorda and Sun Country currently has two from Minnesota.