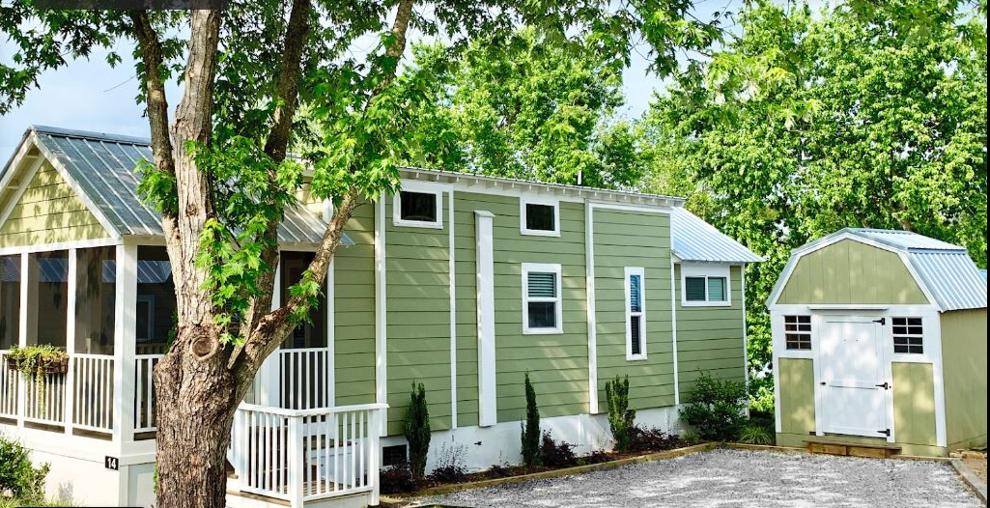 Charlotte County commissioners unanimously approved a zone change last week to allow up to 230 tiny homes on 68 acres at 12150 Burnt Store Road.
It is a site that was first proposed in 2007 to have 42 single-family homes and 350 multi-family dwellings. That project never went anywhere, however.
The new developer, Simple Life Ventures LLC, expects to start building the gated community this summer, President Mike McCann told The Daily Sun. This would be their fourth community with two in North Carolina and one in central Florida.
The buildings can range from 500 to 938 square feet with higher-end interiors. All the buildings will be on the eastern most half of the property, because Florida law bars new manufactured homes in the coastal high hazard zone. That zone now stretches a short distance east of Burnt Store Road.
Before approving the project, commissioners quizzed McCann about how affordable the manufactured homes would actually be, and whether the homeowners would pay property taxes to the county.
As to affordable, being a member of the community will require the first set of owners to buy units costing between $129,000 and $199,000, McCann said. On top of that, they will pay rent for the land and fees for amenities between $675 and $775 a month, depending on where their home is located.
Simple Life keeps costs down for residents by buying things like water, sewer and cable access in bulk, McCann said. Simple Life covers costs for maintenance of grounds and amenities as well.
Can you get a mortgage for such a home, Commissioner Stephen R. Deutsch asked.
You can get short-term loans from some lenders, McCann said. Lack of long-term, low-interest borrowing options for manufactured homes led Simple Life to start its own lending option, McCann said, which will be available in June.
Commissioner Joe Tiseo asked McCann if it is true that homeowners at Simple Life will not pay property taxes.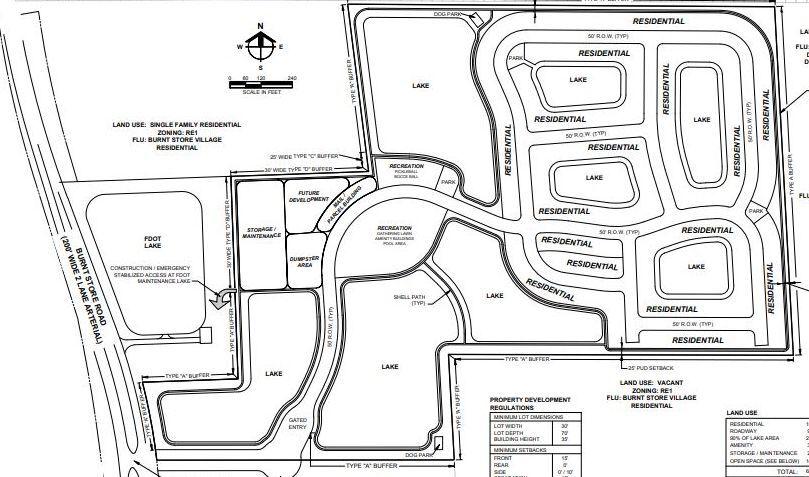 "Nothing goes to the schools. Nothing goes to county government," he asked, and McCann confirmed. Simple Life does pay property tax on the land, however.
There are manufactured home parks in the county where owners pay property tax, Tiseo noted, if residents have taken over ownership of the land.
Simple Life communities are not age-restricted, but they tend not to have children, McCann said, so they don't add education costs.
"We don't discriminate against any demographic, but there's no playgrounds. It's all coffee and cocktail types of amenities," McCann said.
"I see some merit here," said Deutsch. "This may indeed take some steps to helping our housing needs."
"It really fills a need in price points for a certain purchaser," Tiseo said. "Everything here looks really good."