PORT CHARLOTTE — The sound of car horns and loud speakers filled the Port Charlotte Town Center and SunTrust Bank parking lots Sunday afternoon as hundreds − if not thousands − of Southwest Floridians rallied to show support for President Donald Trump.
The "Trump Train" rally began in Nokomis Sunday morning, traveling to Sarasota, then south to Fort Myers to meet up with other supporters and then back north to Port Charlotte. 
Eddie Barlow, of Port Charlotte, followed the caravan from start to finish. 
"Our great president is fighting for us, and we need to show him our support," Barlow said. "We need to let him know that we feel the election was not fair, that we see the fraud and we have to draw attention to it."
An official count of participants could not be determined but Barlow said there were at least 300 cars traveling as part of the main caravan with two to four people in each vehicle.
"It was a good thousand or so," Barlow said.
Peter Klaich said they were expecting at least 1,500 people from Sarasota.
"It's time to stand up for America," Klaich said. "It's not about the red or blue. It's about accountability." 
Nancy Pilato, who drove from Bradenton to join the rally, said, "The election's not over until God says it's over." 
Rally organizer Corry Taberner said they hope to have more rallies like Sunday's event going forward. 
"We're not going to stop," Taberner said. "Our president fought for us for four years and we're going to fight for him until we go down."
A 'Trump Train' rally in Port Charlotte Sunday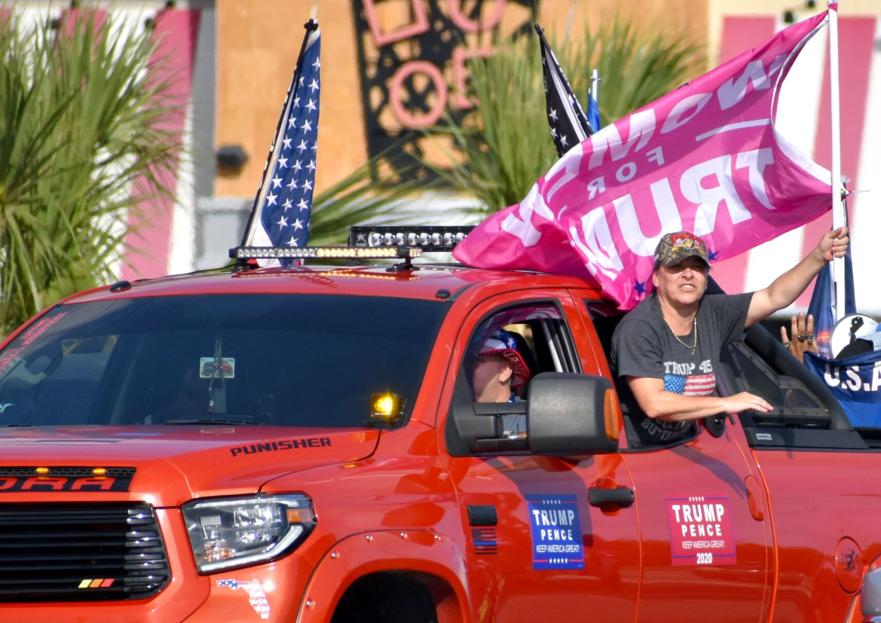 President Trump flag waving rally at SunTrust
VIDEO: Trump Train rally in Port Charlotte
A 'Trump Train' rally in Port Charlotte Sunday

President Trump flag waving rally at SunTrust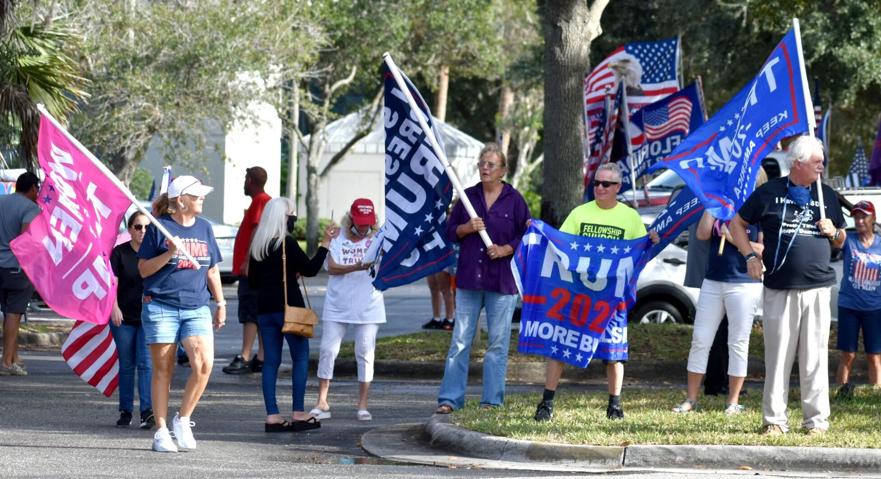 President Trump flag waving rally at SunTrust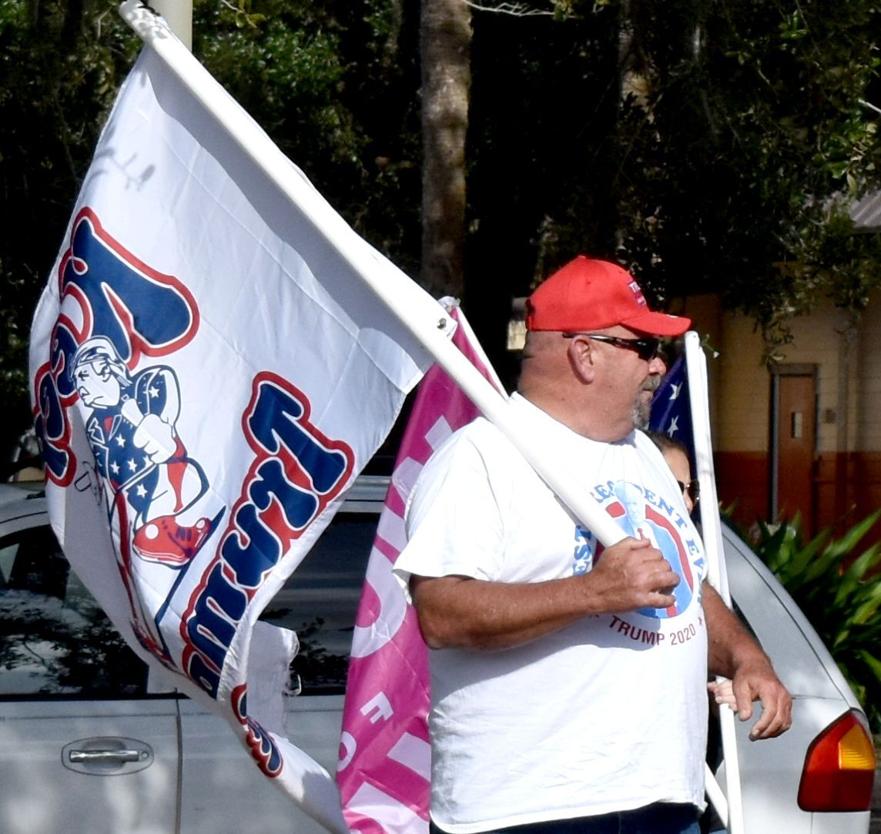 President Trump flag waving rally at SunTrust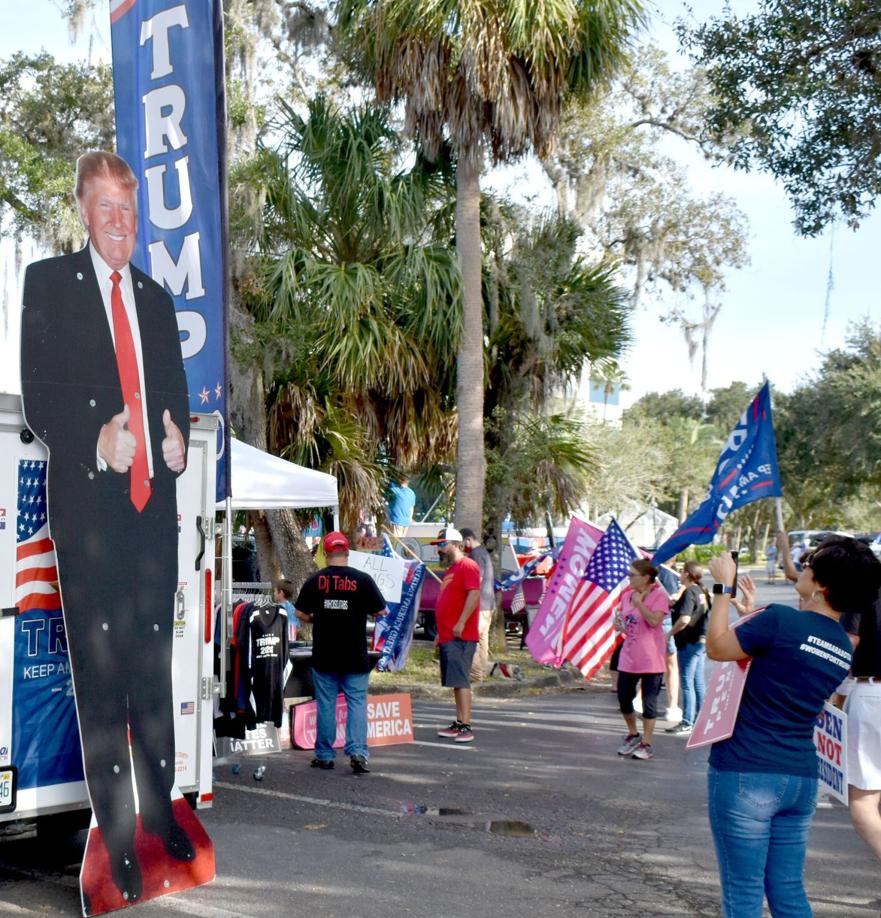 President Trump flag waving rally at SunTrust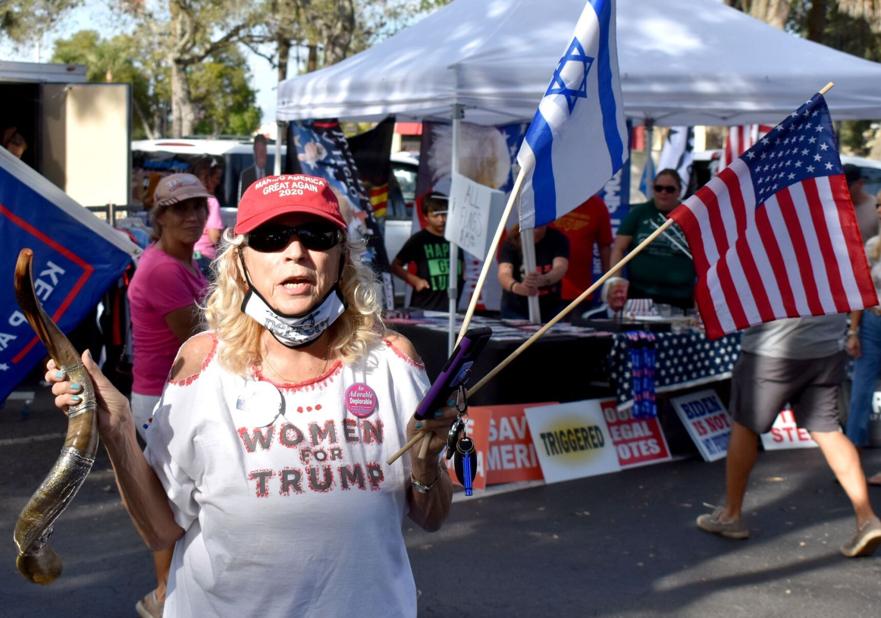 President Trump flag waving rally at SunTrust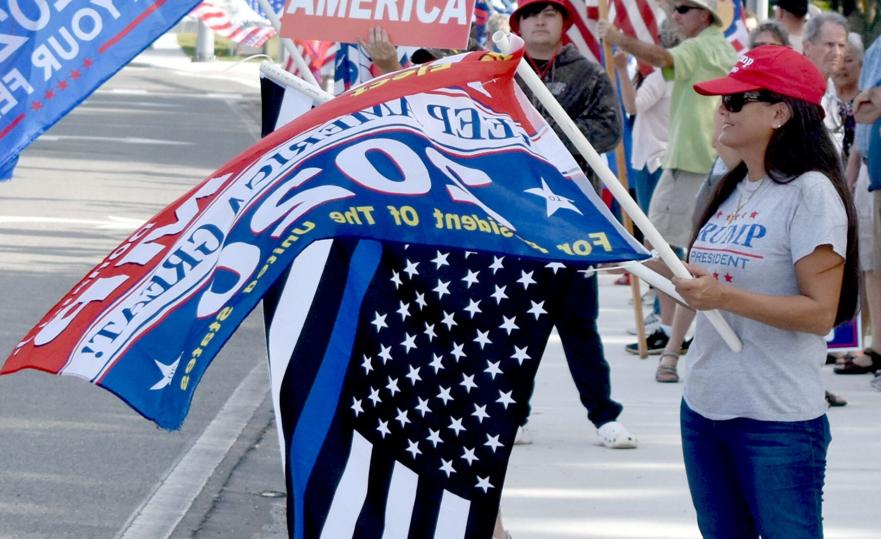 President Trump flag waving rally at SunTrust