If I give a quick look at our Website statistics over the past two months, it's easy for me to tell what has been on the community's collective mind. You want to know how and where to get coronavirus vaccines.
This week, yet again, the most-read story was about vaccinations. But on an odd note, this is a 2-week-old story. This story, about 3,600 vaccinations coming to Sarasota County, was published Jan. 31.
I have a feeling that this story has been shared tens of thousands of times across social media because we give some details on just how the registration system works. We all know how frustrating these systems can be.
I also think that when people share these stories, they're not always looking at the date on the story. When stories get shared and re-shared and re-shared again, I suspect people think the story is brand new, even though it is weeks old.
Normally, people will say, "Oh, I've already heard of this story." But in the case of vaccinations, the stories are somewhat similar, with a county announcing how many vaccines are available and when.
(Oh, just for the record, the daily COVID-19 update, which had dropped to No. 3 last week for the first time ever, is back in its honorary No. 1 spot. And here I thought it might finally be falling out of the Top Five.)
Here are the rest of the most-read stories:
2 Venice High teen arrested for vehicular manslaughter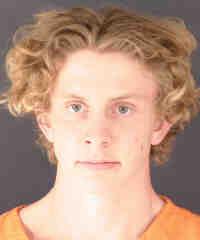 I can certainly understand the community interest in this story. Anytime we have a teen involved in an accident, regardless of which local community the teen is from, the story tends to get thousands of views, if not tens of thousands of views.
In this case, a Venice High School student was not only involved in a fatal accident but charged with causing it. Tristan Michael Burroughs, 18, of the 400 block of Trenwick Lane in Plantation Golf & Country Club, faces charges including: vehicular manslaughter, homicide; reckless driving with a serious bodily injury; and driving a motor vehicle, motorcycle, racing on highway, parking lot or roadway.
In that accident, Thomas Roushar, 70, of Minnesota, was killed. The crash caused his minivan to overturn.
3 Two children critically injured in crash
River Road, one of the most dangerous local roads — if not the most dangerous — continues to take lives and critically injure people.
In the latest incident, a 5-year-old and a 7-year-old were critically injured. And a 54-year-old Venice woman was seriously injured.
I hate River Road. It's narrow in some spots and has no street lights in some areas. But many of us have to drive that road because it connects so much of our area to I-75.
The story about the accident involving the children is at: bit.ly/3tLEuCg
There are plans to widen River Road but those are in the future. Try to avoid this awful road but if you must use it, drive the speed limit and be extra attentive.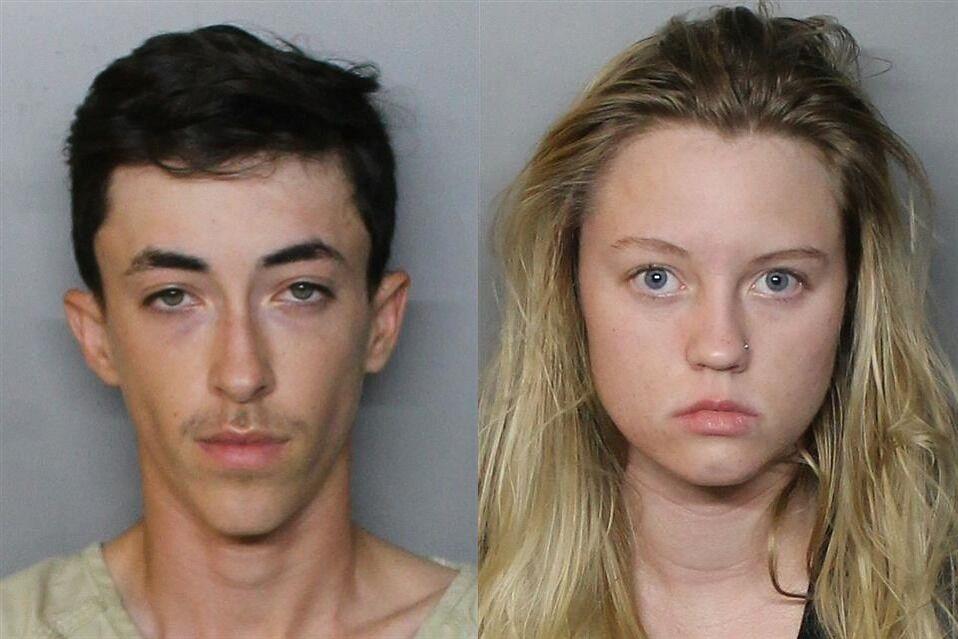 4 Deputies: Teens arrested after weed deal results in shooting
By golly, this man really, really didn't want to apologize, according to police reports.
He got lured to a home by Dalton Morey, 19, who believed that the man had shorted him $180 in a marijuana deal, according to reports. Morey allegedly teamed up with Olivia Deivert, 18, to convince the man to come to the home.
When the man arrived, Morey asked for an apology. The man refused. Again and again.
Then Morey hit the man over the head with a propane tank and pulled out a shotgun. Still no apology.
Morey hit the man over the head again. Still no apology. That's when a scuffle broke out, and Morey pulled out a gun.
He fired it into the ground, then aimed it at the man. Still no apology. Finally, Morey fired the gun one more time into the ground and ordered the man to leave.
As the man left, he realized that he had been shot in the hand.
Both Morey and Deivert were arrested.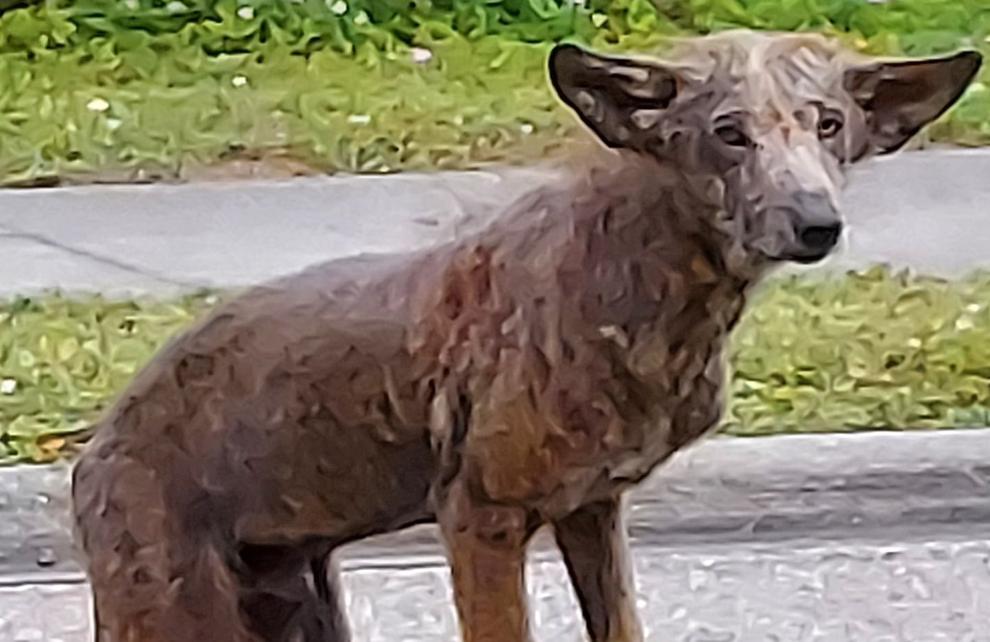 5 North Port community splits over mangy coyote: feed or trap the beast?
Sometimes people have the best intentions but it ends up hurting someone — in this case, a coyote.
Around the North Port community of Talon Bay, a coyote started showing up, looking for food. The coyote has lost all its hair because it is suffering from severe mange. Wildlife officials set up traps, saying they wanted to treat the coyote and return it to the wild.
But residents apparently didn't believe officials about the "not killing" part. Residents activated the traps so the coyote wouldn't be caught. They continue to leave out food for the animal, even a blanket.
As you can guess, some residents want the coyote gone. Others don't mind it being around.
My guess is that many residents don't believe the coyote will be released back in the wild. When mangy coyotes started showing up around Venice a few years ago, wildlife officials at the time said the coyotes would be caught and euthanized because returning them to the wild was not an option. And apparently, no wildlife animal shelters want coyotes.
Worse, wildlife officials then said, the mange will eventually kill each coyote in a slow, painful death.
So what happens next in North Port? What if more coyotes show up?
To read the full story and understand all the sides in this issue, visit: bit.ly/3742tTz