VENICE — Venice Mayor Ron Feinsod apologized to constituents after a video surfaced on social media showing him interfering with a police traffic stop involving a Black man.
After Feinsod spoke at a vigil Saturday at West Blalock Park about racism, he saw a young man pulled over by police and questioned the officers.
In the Venice Police Department dashboard camera video, two officers are getting out of their patrol car when Feinsod introduces himself as the mayor.

"I just happened to come from a rally about social injustice and I saw a person of color get pulled over and I was just curious as to what the situation is," Feinsod says.
The officers told Feinsod the man was being given a citation for driving while his license is suspended.
Feinsod called it "coincidental" that he'd just come from a rally.
"And here (I see) something that was hopefully not questionable," he says.
Feinsod stated his support for police and left the scene. The man involved had to wait for an acquaintance to arrive and drive the vehicle.
The Venice Scoop initially uploaded the dash cam recording of the incident. After that, angry emails started arriving to City Hall.
Feinsod issued a prepared statement Thursday.
"I understand the concern and apologize for unintentionally causing this situation to become an issue," Feinsod wrote to eight constituents via email throughout the day. "Not having any background in law-enforcement, I acknowledge that this was a mistake in judgment on my part. I apologize to the public and the Venice Police Department for any misunderstanding about my intentions."
Constituent emails blasted the mayor's action, with some calling for a recall of the mayor.
"I am extremely concerned and disturbed with you involving yourself in a legal and legitimate traffic stop," emailed Neil Hampton to the mayor. "I have been a citizen of Venice my entire life consisting of 43 years and I voted for you. In this time of the far left demonizing the police and starting riots in which individuals have been hurt and killed I hardly think that our home town police department needs this kind of interference and blind prejudice put upon them solely by you."
"Who does he think he is?" Scott Pieper emailed to City Council. "Interrupting duly sworn officers trying to do their job …. This isn't about color, this is about the law of the land. This is just another case of someone sticking their nose where it doesn't belong."
Kevin Angell emailed Venice Police Chief Tom Mattmuller asking for an investigation into the mayor's actions.
"Respectfully, we can't have this," Angell wrote. "The mayor has 0 authority anywhere in any state statute to approach a traffic stop, question the validity or in any way attempt to change the outcome based on his political position or the current environment …. (He) put himself in danger and thereby the city in question based on his actions. He put the officer's safety in jeopardy by approaching them and drawing their attention away from the traffic stop, the #2 most dangerous encounter for officers. I believe it is incumbent upon you to initiate an investigation or send this complaint to FDLE for review."
"This is clearly an overreach of (the mayor's) authority," Venice resident Ed Taylor wrote. "This is unacceptable on any level."
The incident came up again at a Thursday afternoon City Council budget meeting.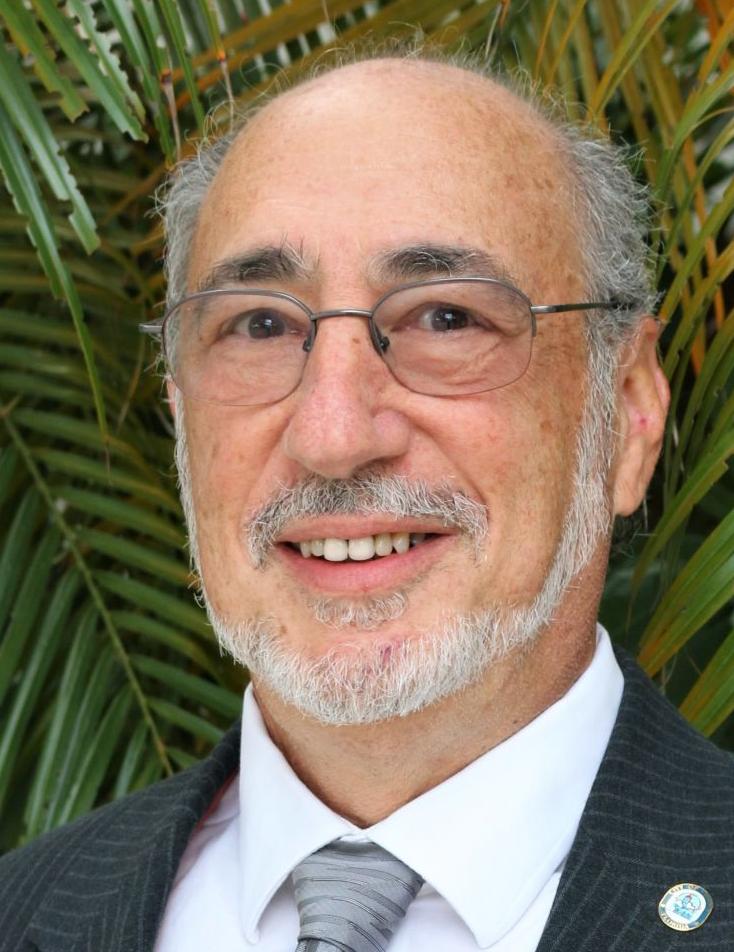 "I will apologize, but this happened after the vigil (that) was focused on racism and education," Feinsod explained. "As I was driving onto Tamiami Trail I saw two police and did notice it was a single man of color (driving). Because of my heightened awareness, I may have been overly concerned. It was not my intent to interfere with the police. Maybe I was a little unaware I put them in (danger) and I apologize. What I did was perhaps because of the environment I was in, and that time and place …. I don't know how else to explain it."
Council members had questions.
"If your intention wasn't to interfere, what was your intention?" asked Council Member Helen Moore.
Feinsod responded it was a matter of "optics."
"I was oversensitivized about the vigil I came from," he said. "My concern was optics. A single man of color being pulled over."
Council member Nick Pachota said "something needs to be learned from this."
"People don't understand, walking up to an officer (engaged with another person) is totally unacceptable," Pachota said.
Council Member Joe Neunder said he used the video as a teachable moment.
"This is a circumstance we do not want to replicate," Neunder said. "If we have any issues, we need to go to the city manager. That's his job. It's what he's paid to do."
Council Member Rich Cautero said his father was a New York City police officer.
"One of the things they say is never approach an officer involved in doing their job. It could have been bad if the officer's attention was diverted," he said.