PUNTA GORDA — With a big thumbs up, 98-year-old World War II veteran John Allen was back in the air Sunday, flying over Charlotte Harbor and surrounding areas.
Allen, of Englewood, served in the U.S. Air Force as a crew member on a B-24 bomber and part of 15th Air Force, which was deployed to the European Theater of the Second World War.
Along with pilot Andrew Lohmar, Allen took off from Punta Gorda Airport on Sunday, flying in the front cockpit of a yellow Boeing Stearman biplane.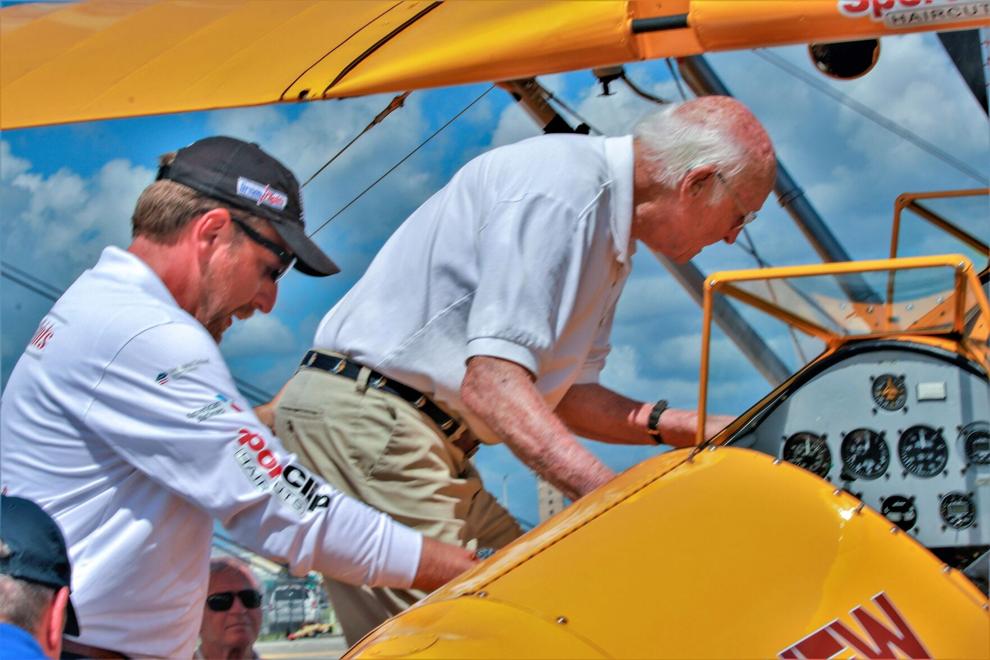 "I love the open airplanes," Allen said. "They don't go very fast — maybe 120 mph — and it's a nice deal."
The Boeing Stearman is the same aircraft used to train many military aviators in the late 1930s and early 1940s.
Allen's flight was set up through the Dream Flights program, a nonprofit organization established and dedicated to honoring seniors and military veterans.
"It was real pleasant," he said. "The pilot was good. He would roll one way and then he would roll the other way a little bit. It's a quiet plane and a nice-riding plane."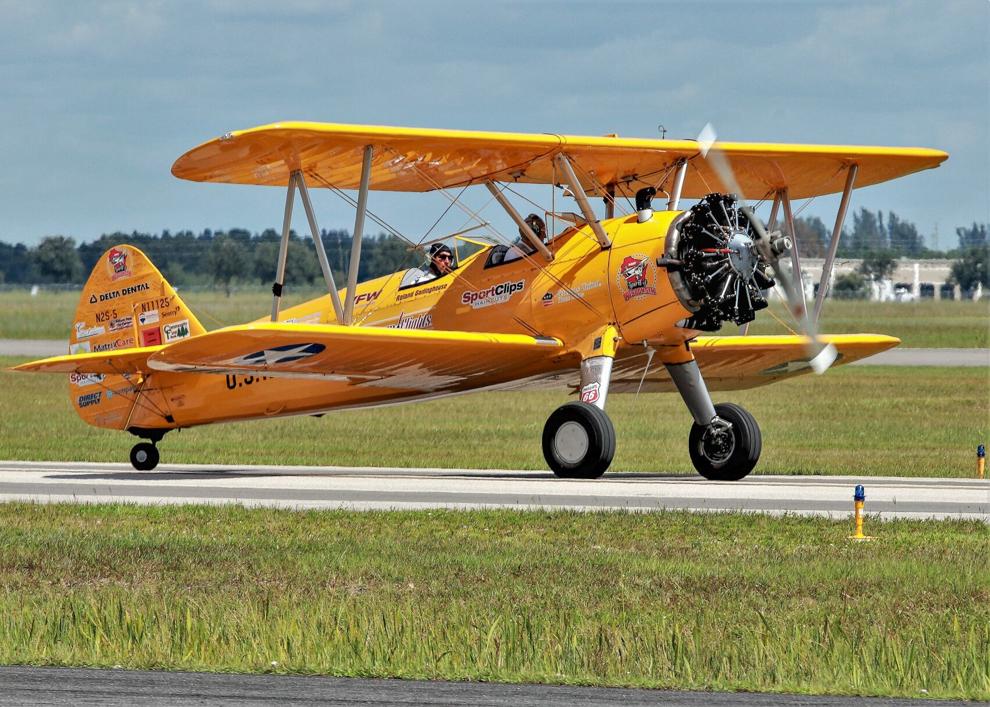 Allen said he thought about taking over the controls but, ultimately, decided otherwise.
"There was no joystick (in the front) and after I got seated they said, 'Don't touch this (and) don't touch that,'" he said.
Among the instruments Allen was told not to touch were the throttle and the foot pedals.
"So, I didn't touch them," he said laughing.
Allen said he didn't have any real concerns going up in the biplane.
"I've been in planes where there were concerns," he said. "Sunday was a nice flight and the pilot knew what he was doing.
"We made a big circle, basically, around Port Charlotte, Charlotte Harbor and Boca Grande; it was very nice."
Allen is originally from Brooklyn, New York.
After the war, he returned to Brooklyn and began a career with the railroad, retiring 30 years ago and moving to Englewood.
Allen's Dream Flight was set up through his friend and neighbor, Holly Giblin.
"My neighbor read about it some place and she knows that I was retired from the Air Force," Allen said. "And she thought it would be a nice thing to go down and take a ride."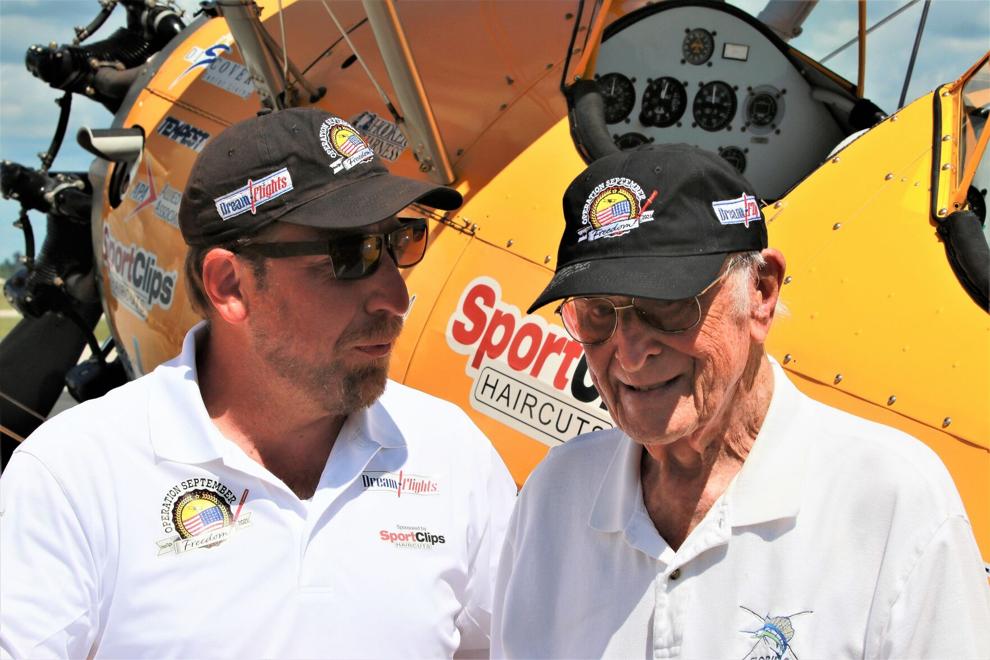 When asked about being able to set up the Dream Flight for Allen, Giblin simply said, "It was a privilege."