The first automatic license plate readers are coming to roads and intersections in Charlotte County, but the details are thin.
County commissioners Tuesday approved two agreements, one with the Charlotte County Sheriff's Office and another with the city of North Port.
Both agreements grant permission for CCSO and North Port to install the readers in nonvisible perches along roads.
They will be positioned to scan a license plate after it passes the camera rather than as it approaches. Florida only requires license plates on the back of vehicles.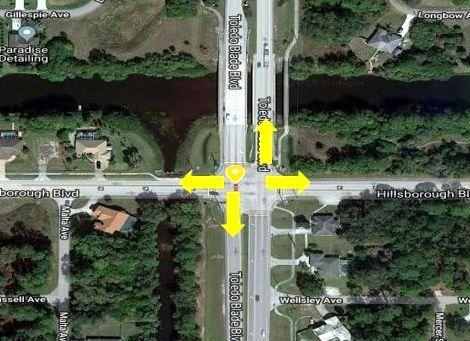 North Port's request identified two intersections at the border between Charlotte and Sarasota counties — Cranberry Boulevard and U.S. 41, and Hillsborough and Toledo Blade boulevards.
The agreement with CCSO does not identify any locations or purpose. CCSO spokesperson Claudette Bennett responded to a request for information:
"Per orders from Sheriff (Bill) Prummell, we no longer communicate with your organization," Bennett said in an email to The Daily Sun.
She said to make a records request.
North Port, however, responded, and said the readers are not going to be used to issue traffic violation tickets. Rather, they will be used as an aid to law enforcement, assisting, for example, in tracking stolen vehicles.
"(If) a stolen vehicle passes a LPR, the computer will alert that a stolen vehicle just passed and it will take a picture of the tag and vehicle," North Port spokesperson Madison Heid said.
As suggested, The Daily Sun submitted a request to CCSO asking for emails and correspondence about the readers for the past two months. CCSO responded there were no such records.
Charlotte County Communications Manager Brian Gleason said the county does not know the location or purpose of the readers. He said these would be the first for the county.
Both agreements absolve the county of responsibility for maintaining or paying for the equipment. The county is allowed to request a map locating the devices. The devices cannot be visible to drivers.
"ALPR devices and cameras aimed in the direction of, visible, or partially visible to approaching traffic are prohibited."
Describing the purpose, the agreement with CCSO states: "(The) installation of Automatic License Plate Readers devices on county-maintained structures will provide optimal coverage of roadways thereby enhancing public safety and providing for the efficient use of County and law enforcement resources."