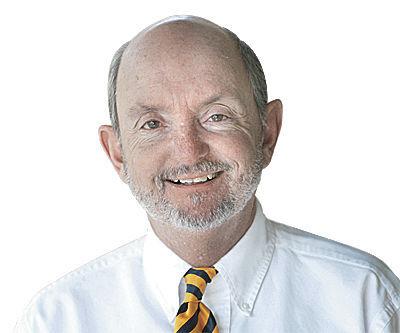 Ed Lewis spent plenty of time on the European front as a member of Gen. George S. Patton's 3rd Army/65th Infantry, but the closest he came to getting shot was after the war was declared over.
Lewis, a 96-year-old Port Charlotte resident, recalls sitting outside a hut in Linz, Austria where members of the famed 3rd Army were helping those displaced from the fighting — mostly Russian and Hungarian civilians.
"I heard a shot and a bullet hit the dirt just to my left," he said. "I hustled into the hut. It was the only shot fired. I don't know who fired it, but the war was over.
"We got farther east then any other Americans when we stopped at Linz," Lewis said. "Across the river was the Mauthausen concentration camp. We saw the ovens there. It was awful."
Lewis originally thought he'd be going into the Air Corps after he was drafted in July of 1943. He took an exam at Fort Monroe, Virginia for aviation. He said after he handed in his test he was told to wait while it was graded. The person in charge walked over and whispered in his ear that he has just "made the highest score of anyone ever."
But, a few minutes later, after another recruit turned in his test, the same person walked back over and whispered that "you now have the second highest score ever."
Still, he was confident he was about to enter the Air Corps. He was sent to Miami for training to fly. But, five months later, everyone was sent to the infantry as the U.S. was about ready to invade Europe.
He saw a lot of fighting on the French/German front, but only a couple of times did he feel he was in real danger.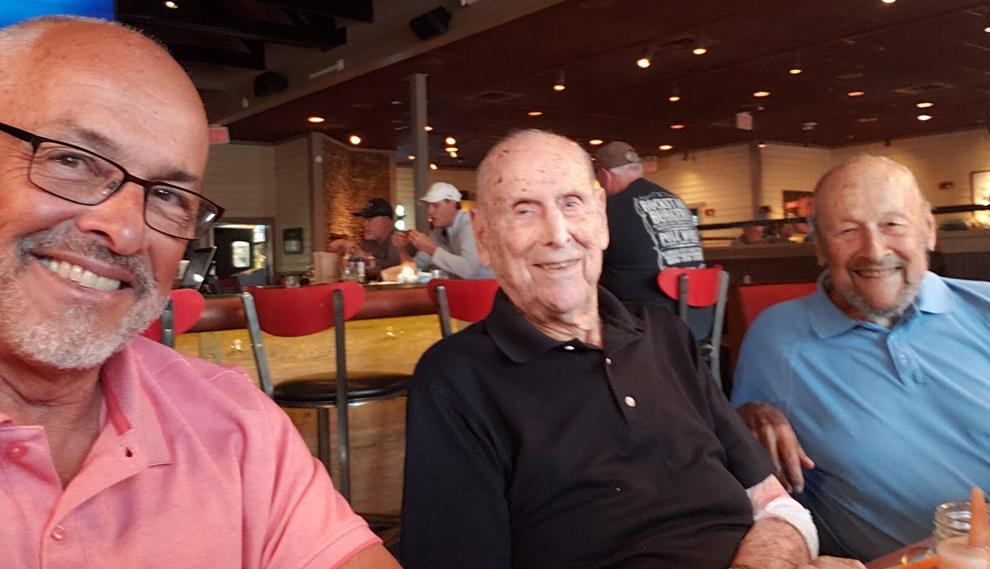 Once was when his unit was sheltering in Northeast Germany toward the end of the war. He woke to the sound of German tanks rolling into town and a German woman standing in the street pointing to buildings where American troops were sleeping. American tanks, however, mounted a counter attack and the threat was soon erased.
"Most of the time, we were just targets," he said.
He finally got to see Gen. Patton in Austria when the Army leader addressed the 65th.
Before his Army career, Lewis, who grew up in and around Philadelphia, developed a love of singing at a very early age.
"A radio station had a thing every Sunday and my Mom took me to it and I jumped up on a platform so I could reach the microphone and sang one of the songs she wrote," he said. "I was only 3 years old. I also sang two verses of the 'Star Spangled Banner.'"
After the Army, Lewis took a couple of jobs but retired from Unisis, a computer and software company.
He and his wife moved to Port Charlotte in 1990 after he visited an old Army buddy here and liked the area. He bought the same home he lives in today when it was only a year old.
His wife of 65 years passed away in 2012. He said he misses her but her health had deteriorated badly.
He has spent many years singing barbershop harmony with different quartets and choirs. He said not being able to get together and sing this past year has been tough.
What is tougher though is putting a new quartet together after three of his fellow vocalists died in the past couple of years.
Lewis, though has had pretty good health.
"I had knee surgery and I broke my hip getting off a riser in New Jersey after singing up there," he said.
Longevity runs in the family since he has a brother who is 100 and lives in Clearwater, Florida. An older brother was killed eight days after Lewis enlisted in the Army.
He has a son living in Ohio, another in Cape Coral and a daughter in Philadelphia.
Now that he is vaccinated and the pandemic is easing, he said he may be visiting them soon.
Meanwhile, he can't wait to sing again with his friends.
"We used to rehearse twice a week," he said. "Recently I got together with some fellas from Englewood. We all had had our shots and practiced social distancing. It was fun."