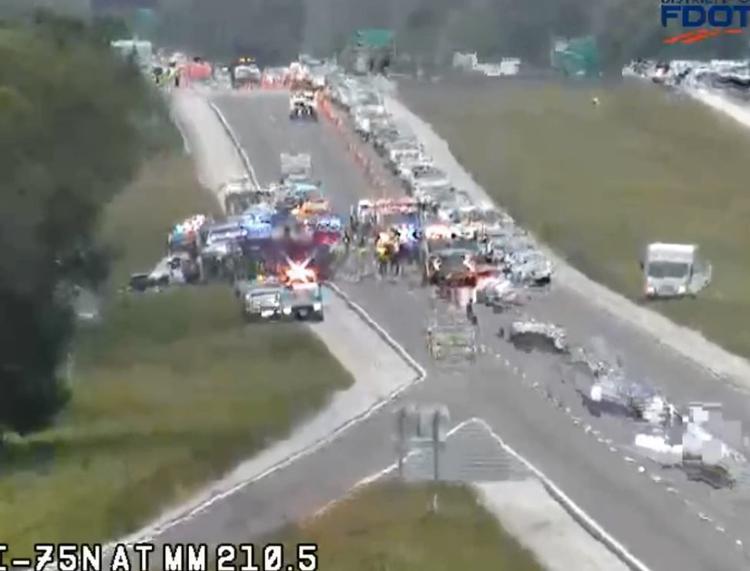 Let's make no mistake about it. The #1 story last week (and this week) is all of our local coronavirus coverage. Period.
But because we update all day long with the latest coronavirus coverage both locally and elsewhere, no single story on coronavirus (COVID-19) rose to the top.
Instead, the single-most read story was about the awful wreck on I-75 that killed three people and shut down much of the interstate roughly two weeks ago.
The crash happened on Interstate 75 near Exit 210 at Fruitville Road in Sarasota. Involved were a concrete mixer and a car "lawfully" pulled on the side of the road for a tire change, according to the Florida Highway Patrol.
The car on the side of the road apparently was struck, and that car then struck people standing outside it. Three people died.
When the FHP last spoke to us, they had questions.
"We're still trying to figure out how it occurred," a trooper spokesperson said.
To read the full story, visit: bit.ly/2QolKGG
I am sorry to report there is not a single happy story in the Top Five, other than possibly the story at #5. The world is such a different place right now. I miss the days when I would write this column and jokingly complain about a restaurant story being in the Top Five. Now I yearn for such a story.
With that in mind, here are the Top Five stories from all of Sun Newspapers' websites last week, starting with #2: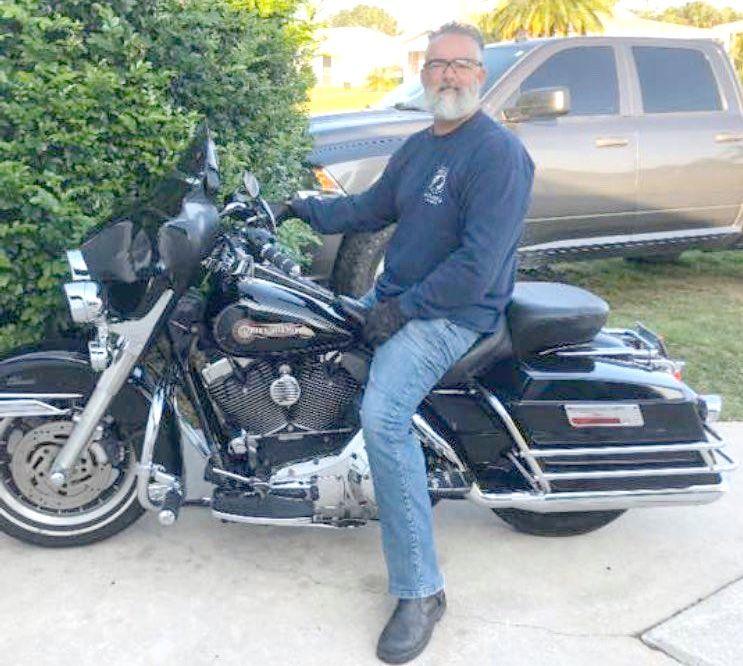 2 Two killed in motorcycle crash
This story was in the Top Five last week, and thousands of you shared this story, making it nearly the #1 story this week.
Here is what happened: At the corner of Edgewater Drive and U.S. 41, a Honda CRV pulled in front of a motorcycle.
The crash killed both the driver of the motorcycle and his passenger. The passenger has not been named but the driver was Ron Brooks, 51, a Charlotte County resident and a former Army paratrooper.
He was well-loved and so many of you knew this man personally.
Rather than sending you to the original story, I thought you might like to read our follow-up story about Mr. Brooks and the amazing effect he had on people.
That story is at: bit.ly/2IUE4Dp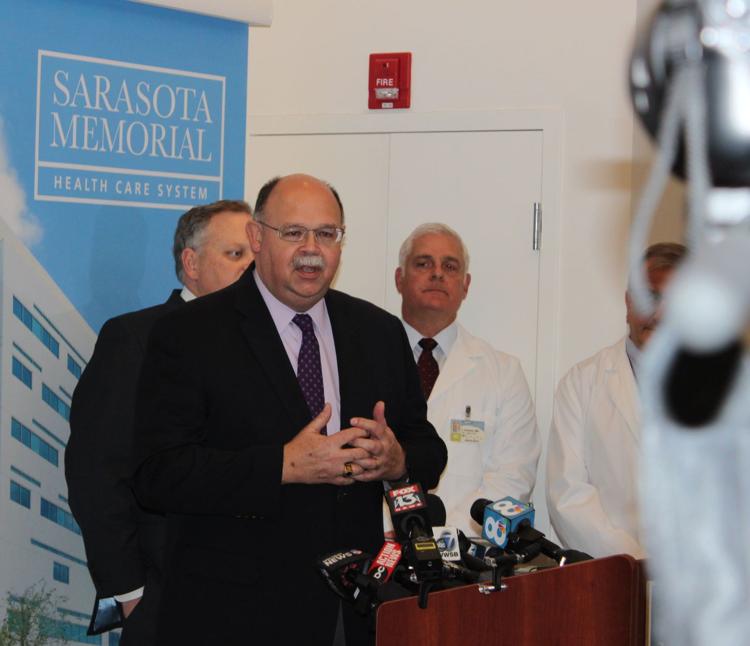 3 First Sarasota County residents test positive
This being the first coronavirus story in the Top Five makes sense. This is a very local story, and many of you saw this story and thought, "Now it is here — in my community."
The Sarasota County Health Department held a press conference to announce the two Sarasota County residents who were believed to have the virus.
One resident was actually being monitored in Broward County while the other patient, a 70-year-old man, was being treated at Sarasota Memorial Hospital.
That man had been traveling extensively throughout the United States before he came down with the virus.
Now let's give you a sliver of good news. Remember the Manatee County resident who tested positive and was being treated at Doctors Hospital in Sarasota County?
Well, in something we don't see often from hospitals because of all the privacy rules, the CEO of Doctors Hospital wrote a column for us where he described how the hospital medically treated the patient and what happened to the doctors and nurses who came in contact with patient.
I think this column will help calm your nerves. To read it, visit: bit.ly/3d2mL17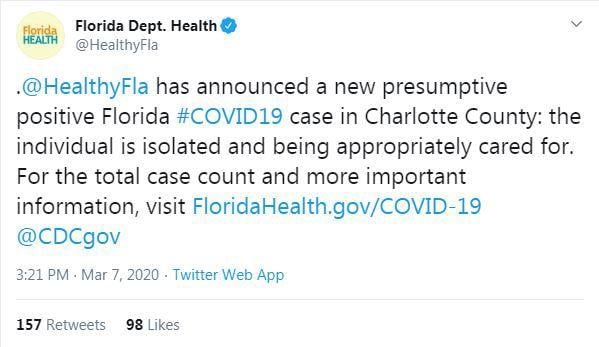 4 COVID-19 case in Charlotte County
Being a journalist during these times can be so frustrating. We will call various government officials and entities and ask, "Are there any local coronavirus cases? How can people be tested?" And they respond, "We're not allowed to give any information."
And in the midst of this, the Florida Department of Health uses Twitter to announce a case of COVID-19 in Charlotte County. So then we call to get more information and they respond, "We can't tell you anything."
So frustrating. We later learned that the patient is a woman in her 50s. We only learned this because the Florida governor mentioned the fact in a speech.
Again, so frustrating. To read the original story, visit: bit.ly/2x5r5fq
5 Government official: Coronavirus vaccine trial starts Monday
This is the first-ever non-local story to make the Top Five. And I know exactly why.
This story gave us hope. It told us all that there is a chance to finding a way to stop COVID-19 in the future. This was the first story that had some genuine good news about the fight against the virus.
Here is a key paragraph from that story:
"Testing will begin with 45 young, healthy volunteers with different doses of shots co-developed by NIH and Moderna Inc. There's no chance participants could get infected from the shots, because they don't contain the virus itself. The goal is purely to check that the vaccines show no worrisome side effects, setting the stage for larger tests."
If you missed the story and want some genuine good news, visit: bit.ly/2QswfZX