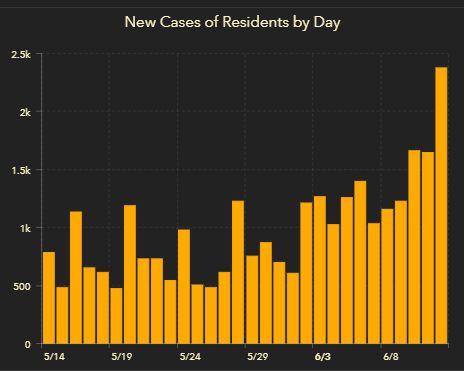 Ugh. The daily COVID-19 update article has returned to #1. I was hoping we'd never see it in the top spot again.
Do you know what pushed it back to #1? Well, beginning last Thursday, Florida began reporting a record number of new cases in the past 24 hours. So think about this for a moment. Last Thursday, Friday, Saturday and Sunday were the highest days on record since they started keeping records, and Sunday was nearly twice as high as the record prior to Thursday.
When we started reporting that, there was renewed interest among local readers about the numbers. There is also continuing concern with the numbers coming from DeSoto County, which has a relatively small population but has been seeing large jumps in the number of reported COVID-19 cases. And here's the weird part -- no officials will say why they think the numbers are jumping so much in such a small county.
Sometimes, I think government officials get too tight-lipped about things, thinking they are doing a good job by saying less. But, by golly, we as the public need as much information as we can get our hands on when it comes to coronavirus. Can you imagine health officials holding back information about cancer, or AIDS or heart attacks? I can't.
So why hold back on coronavirus information?
I do need to give a friendly shout-out to all our readers, both on Facebook and our Websites, who add more details to the numbers. For example, some readers show how many more tests are being given, or how the death rate is very low and has been declining. Because we simply report the Florida Department of Health numbers each day, it's nice to see readers give some context to those numbers.
OK, let's continue with the Top Five, moving on to #2:
Two killed in Nokomis motorcycle crash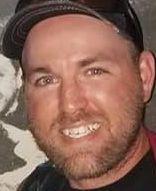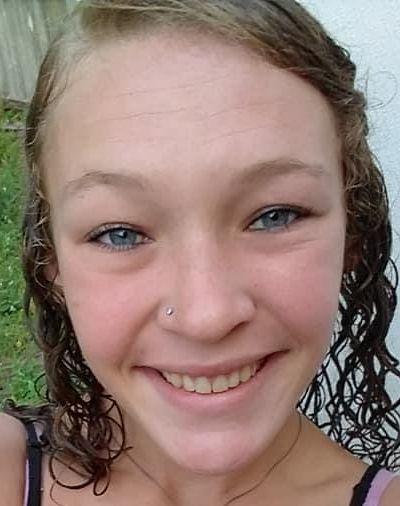 Anytime we have a local vehicle accident in which people die, especially young people, we see that story get a lot of views, and we see it shared a lot. That's because many of our readers knew the people who died in the accident.
And that's exactly what happened in this case. 
Bobby Watkins III, 30, of Venice, and Kayla Nevins, 24, of Nokomis, were killed in in a wreck early last week. Nevins was the passenger on Watkins' motorcycle as they were southbound on U.S. 41. The driver of an SUV was northbound on U.S. 41 and attempting a left turn onto Bayshore Road, the FHP stated.
The SUV driver turned in front of the motorcycle, and the motorcycle struck its right side, authorities said.
The initial story we published online is the one that made the Top Five. We ran a follow-up a day later, and I suspect that follow-up story will be in the Top Five next week. In the follow-up story, we talk with people who knew Watkins and Nevins. These two were known and loved by many.
If you would like to read the follow-up story, which has all the details from the first story, visit:
North Port braces for de-annexation push at West Villages
This is an issue that will be taking up part of our front pages for months to come. Some of the residents at West Villages want the community to de-annex itself from North Port. This is a big, big deal.
West Villages is one of the fastest growing areas in the United States, and the current homes and planned homes represent a big part of North Port's future, as well as North Port's tax base. But some residents feel that paying $774 in taxes for a $200,000 home was too much. Others complained that they shouldn't be paying for projects in other parts of the city, such as at Warm Mineral Springs.
The developers themselves, however, have said they do not want to leave the city. And here's the catch -- in order for residents to get their community to leave North Port, the city would have to agree to it. And that's not likely.
So the battle will go on over the next few months, even longer if it goes to court. To read the full story with all the details, visit: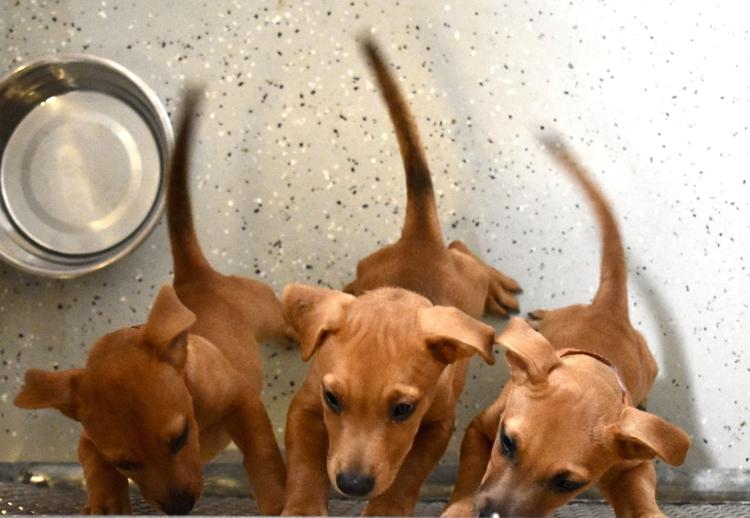 Puerto Rican dogs arrive in Port Charlotte
Ok, ok. If we write about puppies and run a cute puppy photo, you all are going to read the story. And then share it. And perhaps look at the photo again.
That's what happened with our story about the Animal Welfare League in Port Charlotte. The League, which is in a new partnership with Island Dog Rescue in Puerto Rico, is receiving shipments of "satos" — small dogs who were living in the streets in Puerto Rico.
Among the doggos ready to be adopted are Tig, who was found pregnant at a landfill in St. Croix; Cookie, who has a wonky leg due to being starved; and Trooper, who was found hungry in a rain forest.
Oh, you know you want to read the story and see the photos. You can, at:
A night in Punta Gorda to remember
I have been writing this column for more than a year, and I cannot remember a columnist ever appearing in the Top Five. Then along comes our commentary editor, John Hackworth.
For those of you who haven't met Hackworth, here's all you need to know -- two years ago, he was the co-winner of the Pulitzer Prize for Editorial Writing. Yup, that's right. A Pulitzer Prize.
A few weeks ago, he went to the Black Lives Matter march in Punta Gorda and wrote about what he saw -- and felt. Here is a paragraph from that column:
"Well, it was obvious people showed up — close to, if not more than 1,000. I saw a friend there who served in Desert Storm. I saw police. I saw young mothers. I saw men with their young children. I saw a fella with a cast on his leg. I saw older folks carrying signs. And I saw young people. Kids. Hundreds of them."
He then talks about how we should react to the marchers.
"This isn't a foreign enemy. These are people — people whose voice you might not agree with or might not hear — who might be our neighbors."
I suspect that people who agreed — and who vehemently disagreed — are the ones who read and then shared this column. If you want to see Hackworth's views on this march, visit: