The fishing pier at Ponce de Leon Park in Punta Gorda is closed until further notice due to missing rails.
An unknown suspect stole two sections of the railing on either side of the pier on Monday night.
Local resident John Rippa, who frequently fishes at the Ponce Fishing Pier, said he fished there Monday evening with friends and was shocked to see the damage on Tuesday morning.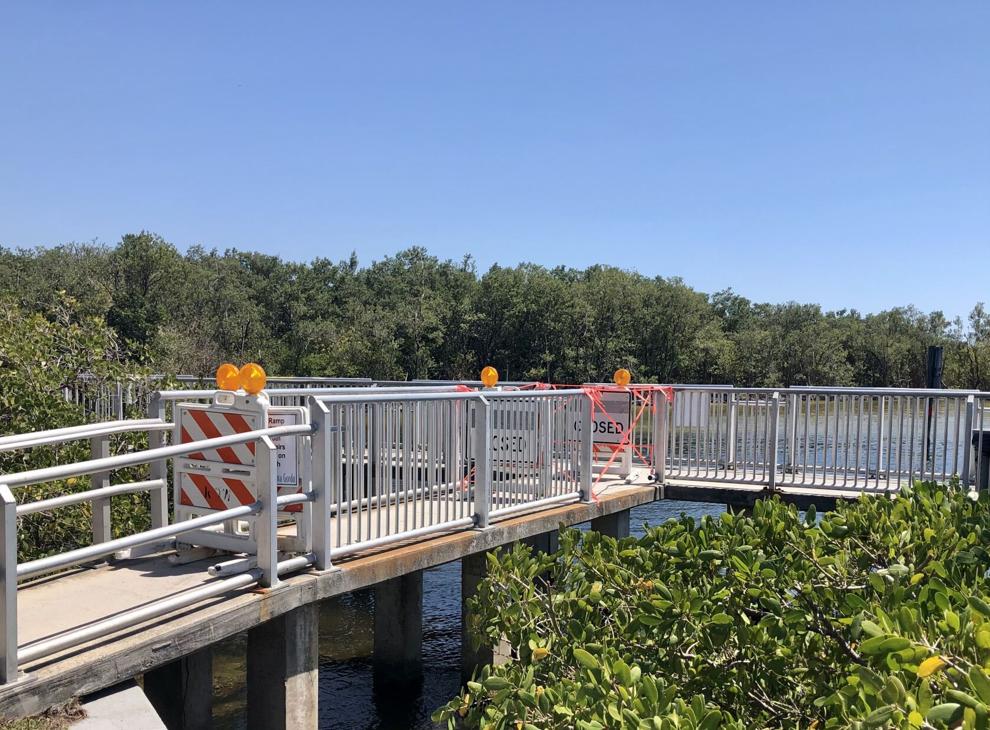 "It tends to be a pretty popular spot, not only for us people who fish but also for people who come up to watch us fish or watch the sunset or see dolphins and manatees," Rippa said.
The pier is a great fishing spot, where people catch snook, sheepshead, grouper and redfish, he said.
The Punta Gorda Police Department responded on Tuesday morning and assessed the damage. The Parks and Grounds Facility Supervisor of the city estimated that the damage would cost about $1,400 to repair, according to the police report.
"We are still working on a safe solution to reopen the pier," said Melissa Reichert, assistant city manager of Punta Gorda.
In November, the city began construction on multiple areas of the park, located at 3400 Ponce de Leon Parkway, including the installation of a new sidewalk between the pier and the south end of the beach parking area.