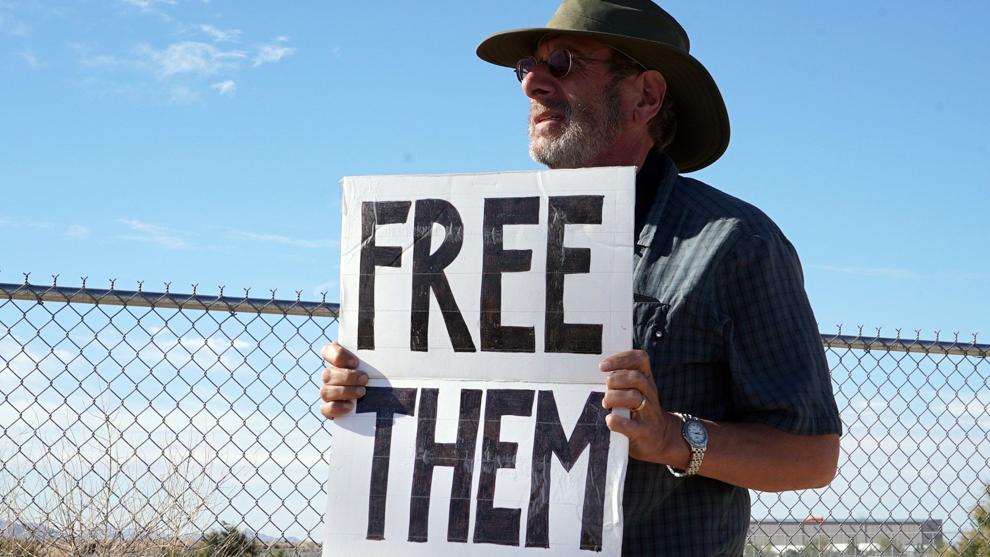 The Office of Refugee Resettlement calls this the Homestead Temporary Influx Facility, but Port Charlotte resident Vielka Wambold calls it a prison.
Should we end migrant child detention?
When Wambold, a retired mother who grew up in Panama, visited the facility Easter weekend, the fences were tarped. Onlookers, or "witnesses," had to stand on ladders to see what was inside. Visiting congressmen and congresswomen couldn't get inside. All Wambold saw was a field with kids playing soccer — normal.
But she kept looking, watching the kids playing or milling about, all under the supervision of guards. The kids would have to be scanned in to their tents to sleep, to go outside to play, to even go to the bathroom. Teenagers looked to be obedient in a way teenagers just typically aren't.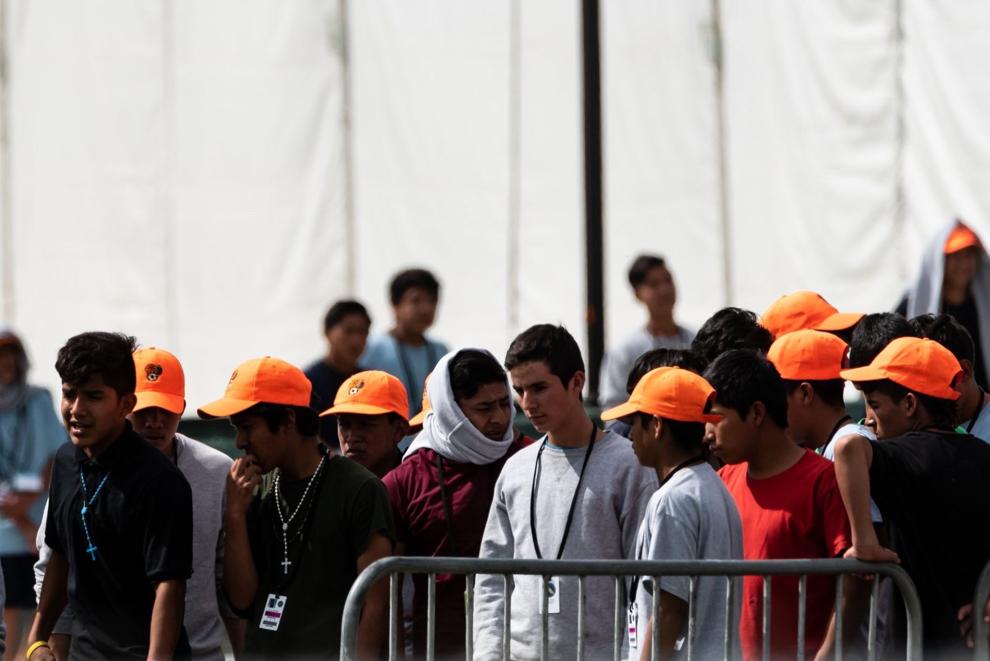 "It was surreal," Wambold said. "It reminds you of any adult prison yard."
Wambold went to Homestead after following former Brooklyn resident Josh Rubin's experience on Facebook at a similar facility in Texas: Tornillo.
Rubin's journey was then documented in a 62-minute documentary called "Witness at Tornillo" by Carbon Trace Productions, a non-profit corporation dedicated to documentary education for college students.
The movie will be shown at 7:30 p.m. Dec. 5 at the Regal Town Center Stadium 16, 1441 Tamiami Trail in Port Charlotte.
"(The documentary) isn't about the immigration or asylum laws," said director Andy Cline. "It's about a guy who started a particular form of protest. This form of protest is specifically designed to encourage the people involved in separating children, and facilitating that act, to reflect on their actions."
"I think this whole shameful episode will go down in history as an atrocity. You can fully support our immigration and asylum laws — even support stricter laws — and still be angered by the immoral act of separating a child from its parents. I don't think that's a right versus left issue. I would find it disturbing to discover that any of my fellow Americans are comfortable with harming children as a matter of political policy."
Why children are separated from parents
Under the Trump Administration's "Zero Tolerance" Immigration Enforcement policy, the Department of Justice prosecuted all adult immigrants apprehended crossing the border illegally, "with no exception for asylum seekers or those with minor children."
"Administration officials and immigration enforcement advocates argue that measures like the zero tolerance policy are necessary to discourage migrants from coming to the United States and submitting fraudulent asylum requests," according to the Congressional Research Service.
"We have a statutory responsibility that we take seriously to protect alien children from human smuggling, trafficking, and other criminal actions, while enforcing our immigration laws," Nielsen said. "We will separate those who claim to be parent and child if we cannot determine a familial or custodial relationship exists," she said, such as if there is no documentation to confirm a relationship between an adult and child.
The Department of Homeland Security also separates families when the parent is a "national security, public or safety risk," Nielsen said.
Of the 2,053 separated minors being cared for by the ORR in June, only 17% of those minors, or more than 300 children, were placed there as a result of Zero Tolerance enforcement, the ORR reported. The remaining 83% arrived to the U.S. without a parent or guardian, the agency said.
These children are apprehended by the U.S. Department of Homeland Security and are transferred to the custody of the Office of Refugee Resettlement, or ORR, until they are released to a vetted sponsor.
The ORR is a part of the U.S. Department of Health and Human Service's (HHS) Administration for Children and Families.
Many sponsors are a parent or close family member living in the United States, the ORR reported in late September. Sponsors are required to undergo background checks and complete an assessment, and sometimes may be fingerprinted or have a home study. Once unified with a sponsor, minors are expected to appear for any pending immigration proceedings.
What happened at Tornillo, Texas
Rubin, 66, went to Tornillo after watching the news. The software developer was angered by the family separation crisis going on between immigrant families. He would yell at the television.
But then he decided to do more than yell, and went down to the border himself with a guitar and a sign that said "Free Them." He camped out at the gates of Tornillo Detention Center in Texas for three months.
"They told me how long they were there," Rubin said, with some children being detained as much as 6 months. "I told them there were people on the outside who cared about them."
Rubin didn't know what to do with himself when he first got there. He was there, by himself with his sign, waving at whoever drove by. Rubin then began sharing on Facebook what he saw, resulting in people asking questions and eventually coming down to stand with him.
As congressmen and religious leaders started to join Rubin, the company running the facility, BCFS, felt pressure from the public. The company turned down its renewal contract for the facility.
Tornillo has since closed its doors to refugee children in late 2018. It is still a processing facility for the U.S. Immigration and Customs Enforcement.
After the facility was shut down, a good portion of the children went to sponsor families. The others were transferred to other shelters.
Rubin, along with members of local advocacy groups, then set his sights on a more local facility: Homestead.
The Homestead facility, a little more than three hours away from Charlotte Harbor, was a hidden secret to those around it, Wambold said.
"You could go down the street and people didn't know what was going on," she said.
From March 2018 to August 2019, over 14,300 children were placed in the shelter, HHS reported. By June 2019, most children stayed in the shelter for 45 days, down from the 93 days recorded in November 2018.
"It hurts to my core," Wambold said. "When I first saw it, it had me in tears and I almost broke down ... It was all hidden."
As of Aug. 3, no more children were sheltered at the Homestead facility.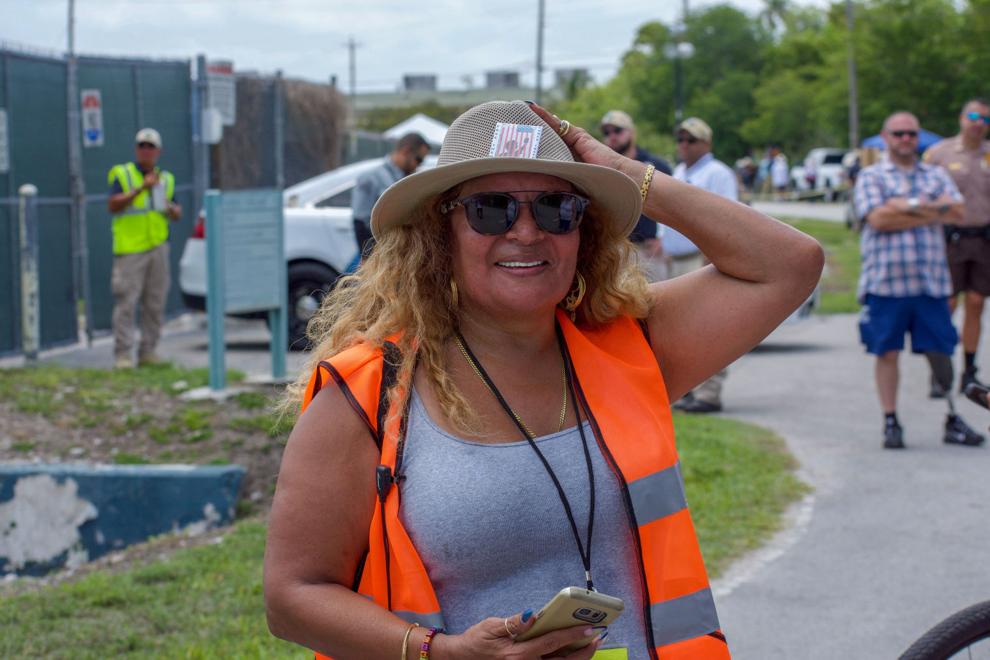 Approximately 82% of the children at Homestead were unified with a vetted sponsor, according to HHS spokesperson Patrick Fisher. The rest were transferred to another facility.
As of Oct. 25, the contract for Comprehensive Health Services, which was in charge of the facility, was not renewed. Their contract ends Nov. 30, but the facility has transitioned into "warm status," meaning HHS will retain access to the site for temporary influx, Fisher said.
Taxpayer funds are still going toward the facility, such as for building maintenance. Homestead was in warm status before in 2017, when it cost approximately on average $1.5 million a month, according to HHS spokesperson Mark Weber.
"HHS has no current plans to resume operations at the Homestead temporary emergency facility," Fisher said.
A majority of these children come from Guatemala, Honduras and El Salvador, the ORR reported in late September.
There are 170 facilities and programs in 23 states, according to the ORR. In Florida, the ORR currently has three state-licensed shelters.
When those shelters fill up, HHS activates their temporary influx shelters. There are currently two, one in Homestead, and the other in Carizzo Springs, Texas, Weber said.
"We have those temporary influx shelters so (the kids) don't get stuck at border patrol facilities," Weber said.
For the "safety and security of unaccompanied alien children," HHS does not disclose specific locations of their state-licensed shelters, Fisher said.
HHS is looking for ways to minimize the use of large facilities, Weber said, and has a minimum standard of one counselor to every 12 children. This standard was maintained throughout Homestead's use, Weber said.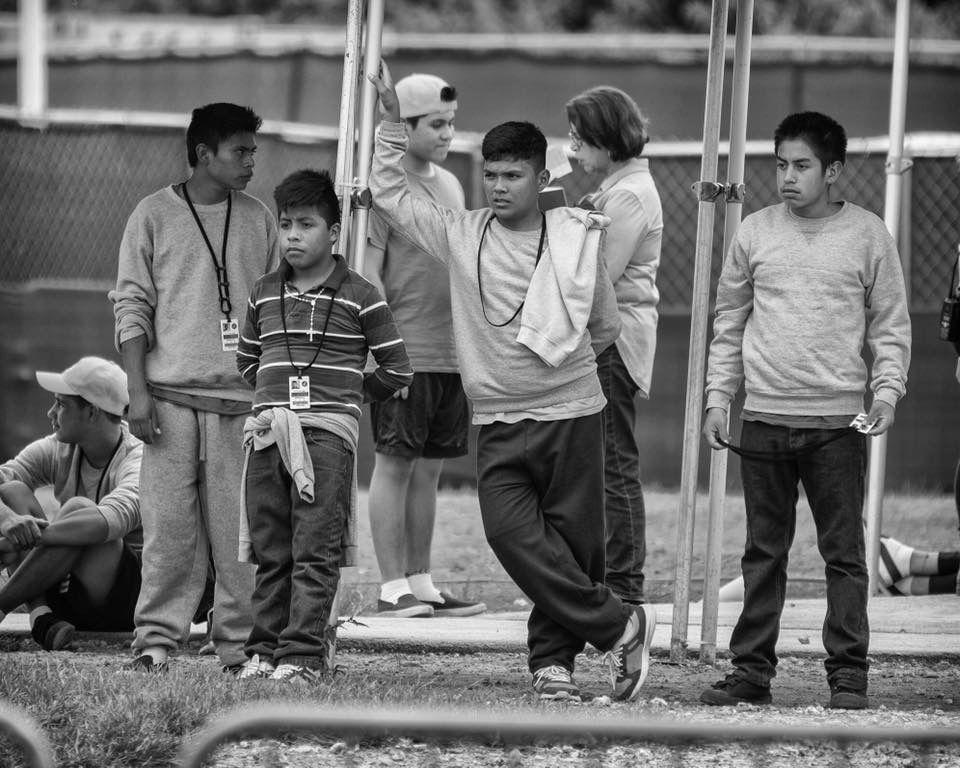 "We're trying to do good by these children," Weber said. "We are aggressively looking to reduce the use of large shelters like Homestead. It's not ideal, however, the alternative is being backed up at border patrol facilities."
Furthermore, children who did not understand why they were separated from a parent showed more fear, feelings of abandonment and post-traumatic stress than other children in custody, according to this report.
"This is why being a Witness matters," Wambold said. "It's not easy. But by witnessing, we watch, we listen, and we report. We show the children and their families that many folks care, support them. More importantly, witnessing helps hold government accountable and calls out to our humanity."
Wambold follows as closely as she can on what happened to these children, carrying with her articles and photos of six children who she said died in government custody.
No children died while sheltered at Homestead, according to Fisher.
"I oppose all detention. It is unnecessary, and cruel," Rubin said.
Wambold also does not like detention of any kind.
"I acknowledge that our U.S. immigration policy and program needs major overhaul. No doubt. That said, you would think our government would have lessons learned from our history in dealing with immigrant families," she said.
"Detention should be either (a) last resort, or occur with the minimal amount necessary, meaning no more than 48 hours. And reserved for unique or extreme cases," she added.
"There are ways to take care of these people who are coming into this country with case workers and cheaper means," Rubin said. "But that's not the point. Cruelty is the point. The idea is to discourage the migration of desperate people to the border."