This week marks 26 years since Christine Flahive was reported missing.
Flahive, 42, left her Punta Gorda home on a bicycle during the late afternoon on Jan. 4, 1995.
She was never again seen by her family.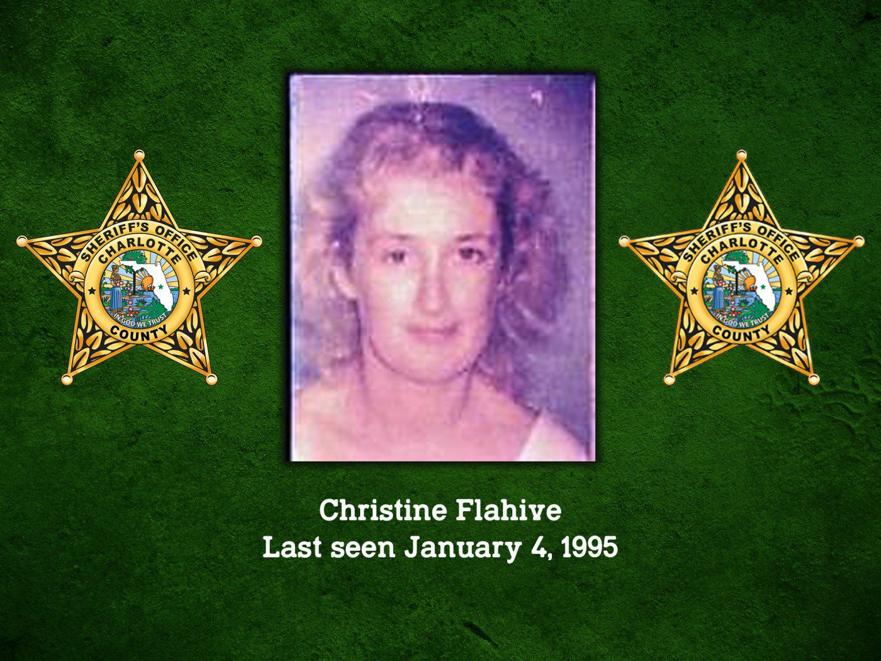 Flahive stopped at her father's house that afternoon after a trip to the grocery store, and her father gave her a ride home. Right after that, she left on her bicycle heading for a downtown bar, according to Flahive's daughter.
Last year, detectives said their primary suspect was Jonathan Charles Payne, a man who lived in the area but died from natural causes in 2011. Investigators believe Payne lived at a residence on Rollins Street around the time Flahive went missing. He was also a patron of J.D.'s Lounge, which is now C.J.'s Tavern.
Payne worked in construction and may have used his heavy equipment to bury Flahive, according to Detective Mike Vogel.
Flahive's father reported her missing to the Charlotte County Sheriff's Office on Jan. 5, 1995, after she never returned home.
CCSO received new information in early January 2019 that Flahive was seen within a day or two of her disappearance at a residence behind the area where Charlotte Behavioral Health Care now stands. It was a credible witness' tip, a detective said after the tip came in.
On Jan. 15, 2019, CCSO's Cold Case Unit announced they were officially investigating the case as a homicide.
Days later, CCSO called in Peace River K-9 Search and Rescue volunteers to scour a 12-acre wooded area near Education and Hickory Avenues in Punta Gorda.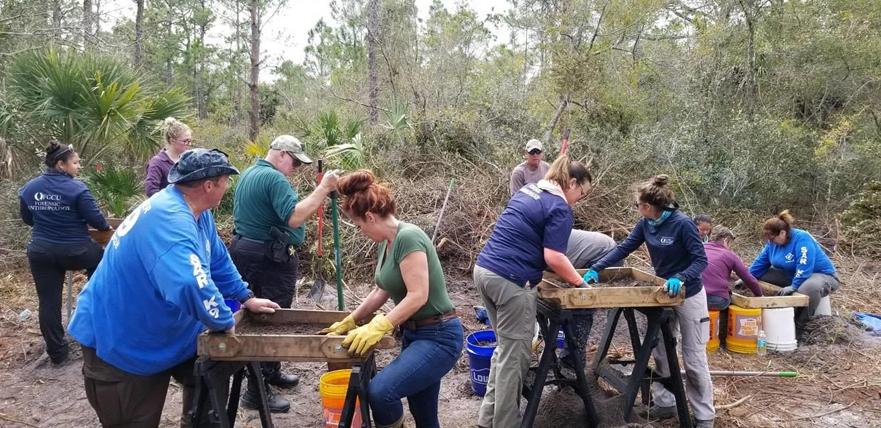 After searching two wooded areas, CCSO removed items of interest to send off to laboratories for analyzing. The team did not find any visually identifiable human bones, but a cadaver dog signaled that it had identified human remains.
Detectives believe Flahive was killed by someone or some people she knew, who frequented the same bars she did. They believe that person is likely still in the Punta Gorda area.
At the time of her disappearance, Flahive was described as 5 foot, 6 inches tall, 140 pounds, with strawberry blond hair and brown eyes.