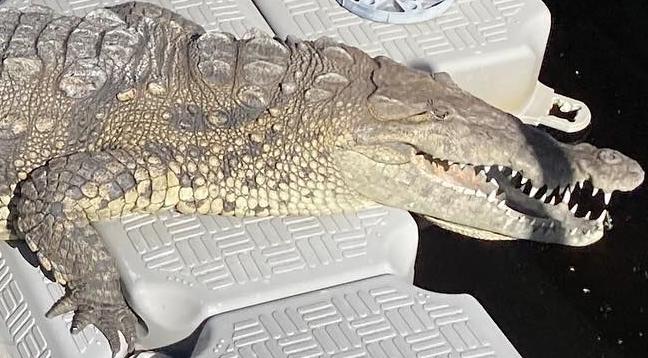 When a Punta Gorda resident saw an enormous reptile in her backyard, she first thought it was an alligator — which is a fair assumption because alligators are the only 12-foot-long reptiles that usually inhabit Charlotte County.
"But that was not an alligator," Mona Vieregg told The Daily Sun.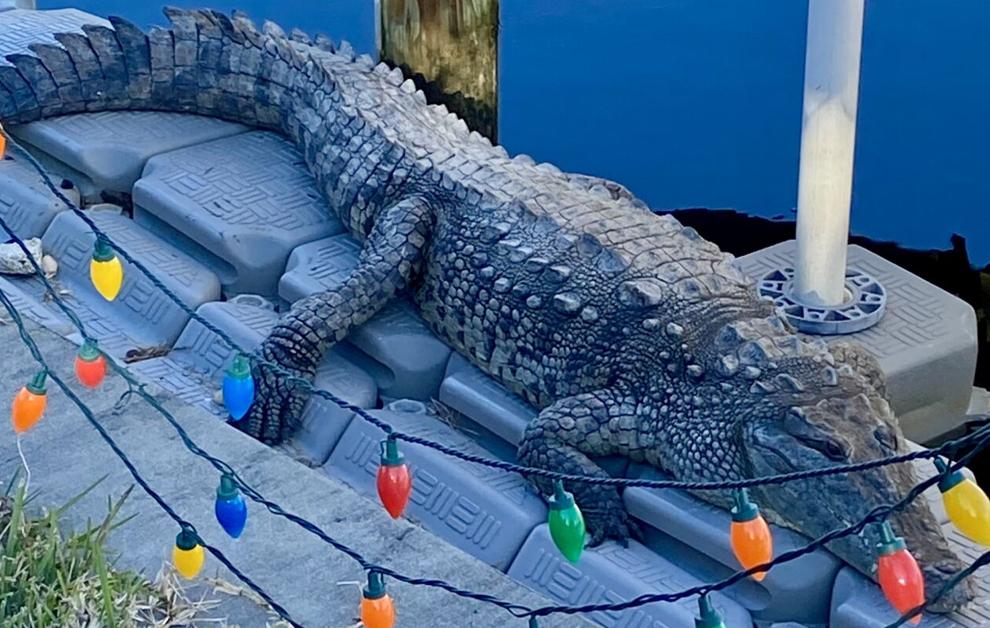 It was an American crocodile that was about 10-15 feet long, according to a police incident report.
Due to the size and location of the crocodile, Punta Gorda Police contacted the Florida Fish and Wildlife Conservation.
State alligator trapper Tracy Hansen said it was one of the biggest crocodiles he'd ever seen, and estimated that it could be around 70 years old.
Vieregg named the crocodile George.
Neighbors have seen him hanging around in the canal behind Pamela Drive in Punta Gorda Isles for a couple of weeks, Vieregg said. But until he crawled onto her floating dock to show off his size and features, everyone thought it was an alligator.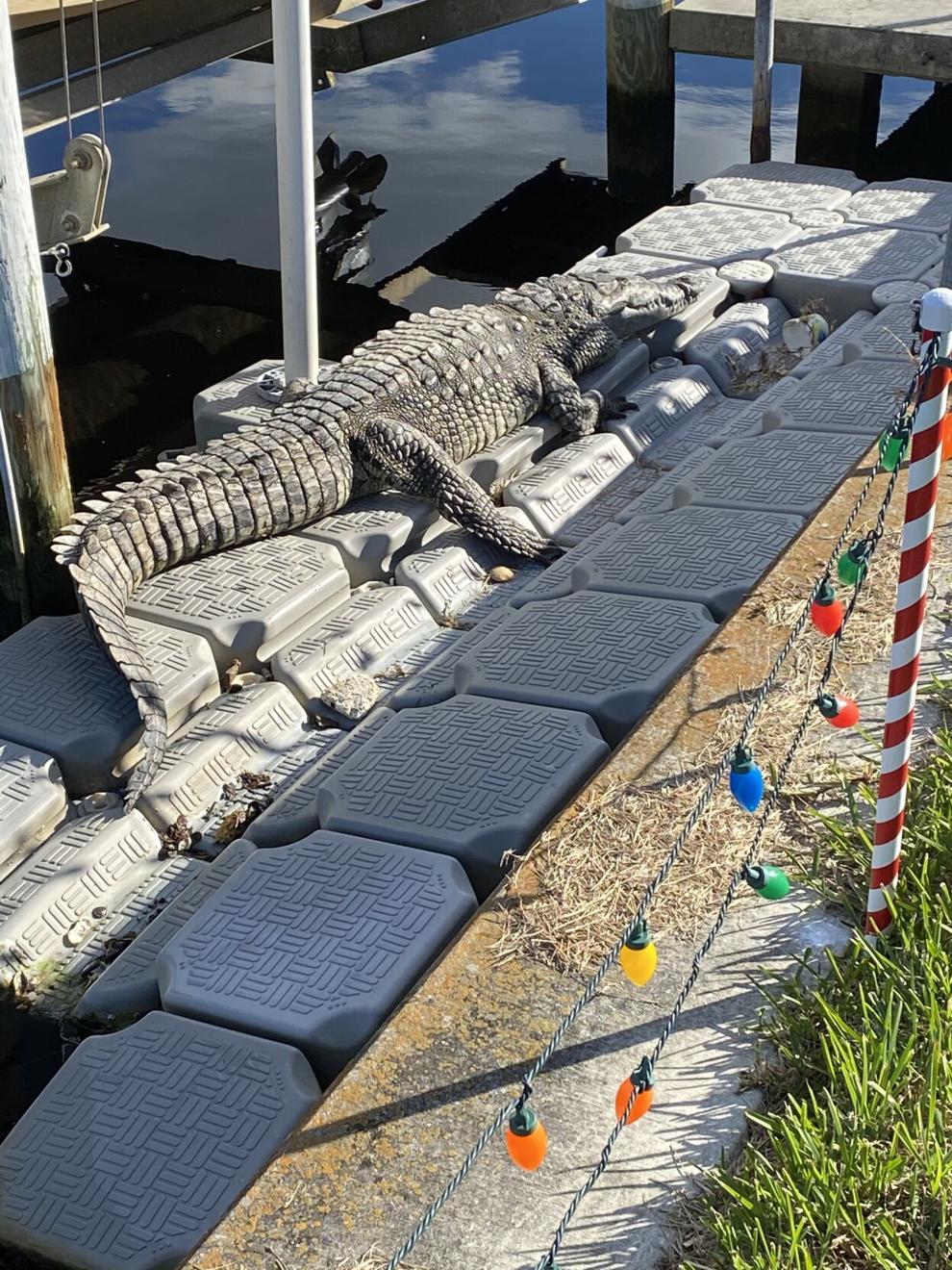 American crocodiles are most commonly found in their native habitat on the southern tip of Florida and the Florida Keys.
To see a croc in Punta Gorda is a rare occurrence.
"It's not common at all," said Michael Bednar, CEO of the Charlotte Harbor Environmental Center.
The 5-foot-long croc was relocated to a more suitable habitat in Southwest Florida, according to Melody Kilbourne, public information officer at the Florida Fish and Wildlife Conservation.
"They're typically considered transient, so if they are seen in northern extremes, they don't typically establish there," Kilbourne said.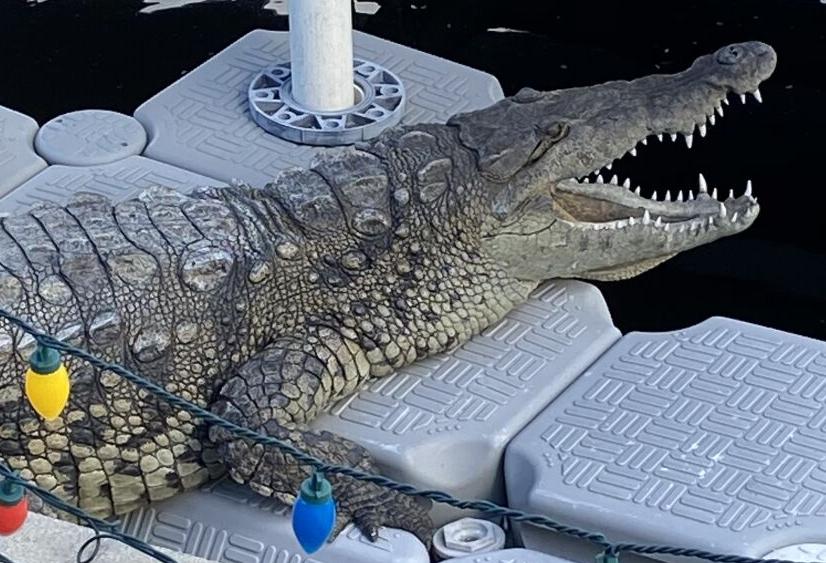 The American crocodile is found in South Florida, Mexico, Central and South America and the Caribbean and can grow up to 15 feet long.
Unlike the much larger and more aggressive crocs found in Africa, Australia, and Southeast Asia, the American crocodile is relatively shy. Alligators, on the other hand, are less reserved.
Florida is the only place on earth where crocodiles and alligators exist in the same ecosystem.
But if you see a huge reptile walking around, it's more likely to be an alligator. Florida is home to over 2 million alligators, but only about 1,500 crocodiles.
The snout and jawline is one of the easiest ways to distinguish the two species. Alligators have a rounded, U-shaped snout, while their croc cousins have pointed, V-shaped snouts. Gators are typically darker with a blackish-grey in color and crocodiles are a lighter gray-green or brown.
The U.S. Fish and Wildlife Service downgraded crocodiles' status from endangered to threatened in 2007, due to an increase in the number of crocodiles and nests. The recovery of the crocodile is thanks in part to federal protection.
There are currently no plans to relocate George, according to FWC. 
"According to (the trappers), he does have a memory," Vieregg said. "I don't know if George is going to return."
If you do happen to run into a crocodile, leave it alone. Feeding one is against the law.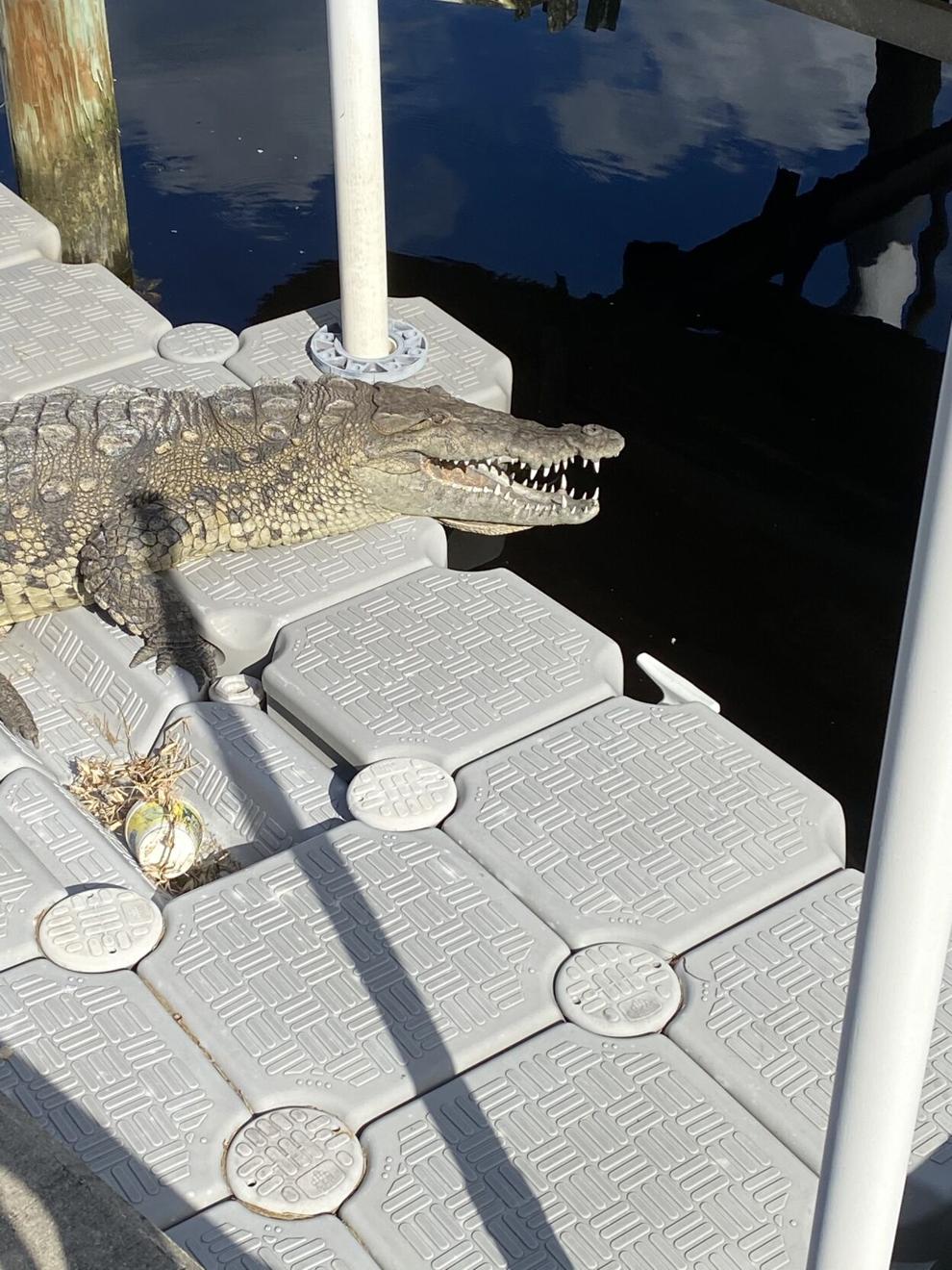 If you're concerned about a crocodile or alligator in your area, you can call 1-866-FWC-GATOR (1-866-392-4286).