New details have emerged in the case of a Charlotte County Sheriff's deputy who was arrested last week on a charge of lewd and lascivious conduct following an online sex sting in which the deputy believed he was talking with a 15-year-old girl.
Deputy Martin Allen asked for a picture of the girl's "soapy" breasts in the shower, according to a newly released report.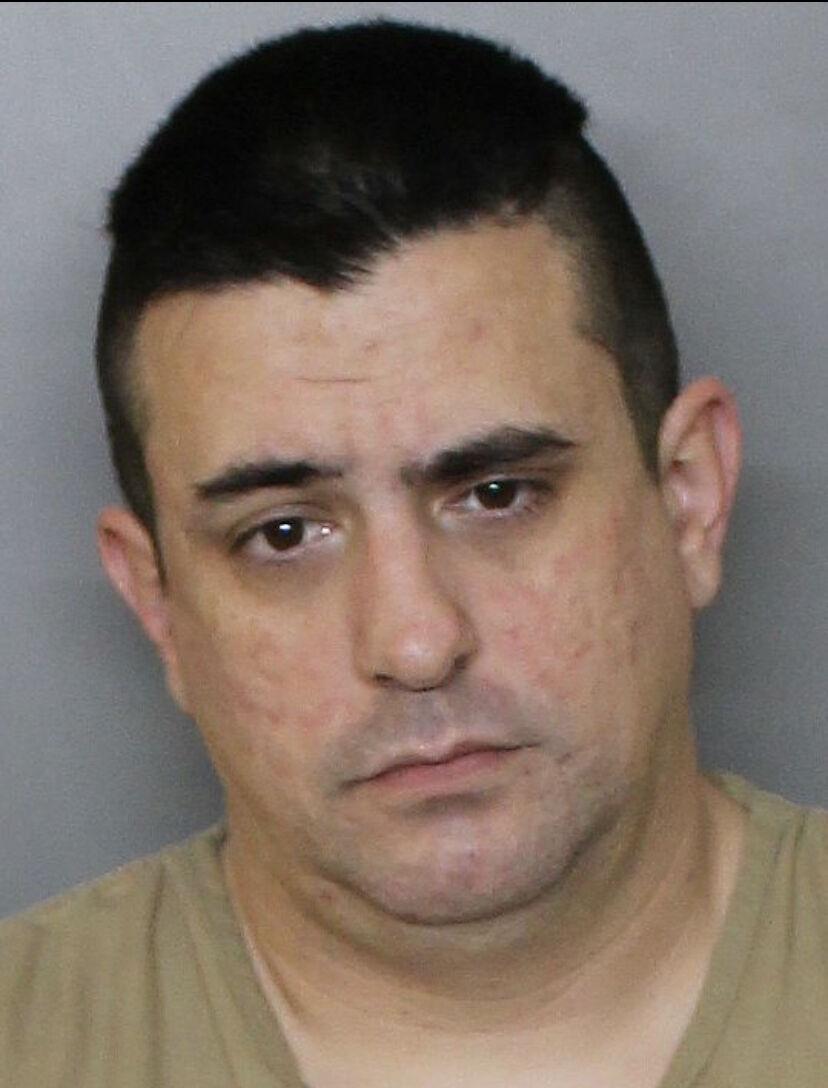 When CCSO released the three-page arrest report last week, it was almost entirely redacted. Only two and a half paragraphs of the 27 total paragraphs were released.
CCSO did not respond to an inquiry from The Daily Sun asking why the narrative was redacted.
The full report, with only names redacted, recently became available through the Charlotte County courts system and paints a fuller picture of what happened between Allen and who he thought was a teenage girl.
According to the report, it all started on Tinder, a popular dating app.
Initial contact was made on April 21, through Instagram, the report states. The person on the other end of the conversation identified themselves as being 15 years old.
Over the course of 10 months, many messages were exchanged between the two.
In March, Allen reportedly said, "Just really in the mood to get my hands on a girl lol."
"I would enjoy the chance to take good care of you and keep you safe. Do you like me so far? A guy with a career, a house, a car, no kids and never been married lol," Allen reportedly said in January. He also told the girl she could move into his home, the report states.
As time went on, the conversations became more explicit.
After Bassett informed CCSO that one of its own deputies thought he was messaging with an underage girl, CCSO took over the investigation on Feb. 11.
"Later on when you're taking a shower … Maybe you could give me a picture. Just a tease," Allen reportedly said in February.
He later asked, "So are you willing to send me pictures of yourself from the shower … Showing what I would be getting my hands on? Maybe some pictures of you with nothing on from the waist up?" according to the report.
Allen wanted the picture of her breasts in the shower to be "soapy," the report states.
"I want you so bad to be able to run my hands over my girl's smooth skin."
On Feb. 14, an arrangement was made for Allen to meet up with the girl at the North Port Walmart.
After CCSO deputies observed Allen in his patrol car at Walmart for the meetup, his supervisor asked him to come back to his district and an interview was conducted.
Allen admitted to reaching out to a female from Tinder whom he thought was 15 years old, according to the arrest report. He confirmed the discussion about the girl moving in and asking for nudes, the report states.
"The defendant knew this was illegal but advised he was missing a relationship in his life and was sorry for what he had done," the arrest report states.
Allen has worked for CCSO for over 20 years, according to performance records obtained by The Daily Sun.
"My goal is to eventually one day become a member of the CCSO Traffic Unit and obtain upward movement within the agency," Allen wrote in a performance review in May 2020, which was during the time frame that he was engaged in the online relationship that led to his arrest. "I have no plans to leave and my loyalty is to CCSO for the remainder of my career."
Allen is now on unpaid administrative leave, according to CCSO.
He was arrested by CCSO Feb. 14 and bonded out the following day on $75,000 bail, according to court documents.
His criminal arraignment is scheduled for March 29. He is ordered to have no contact with any minor.