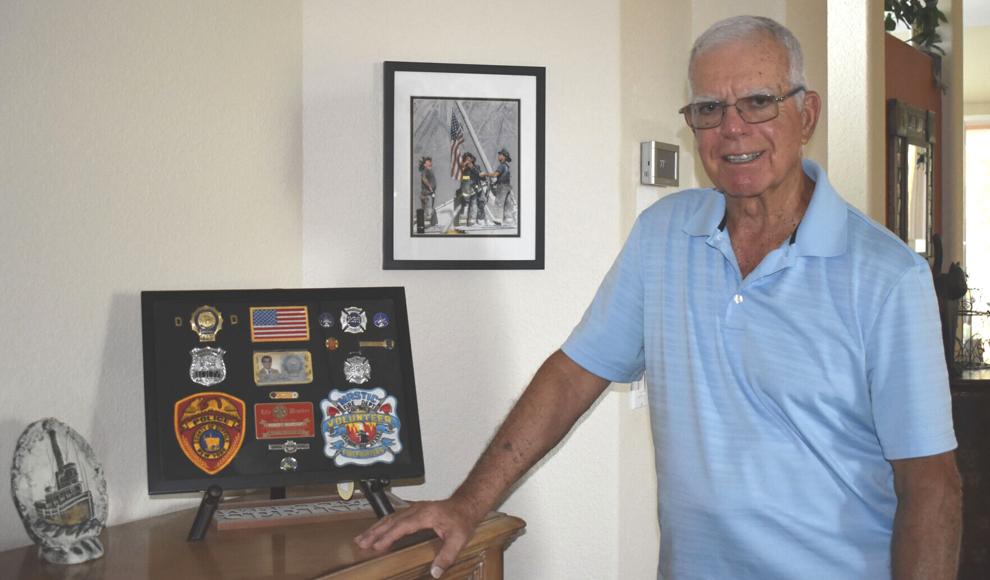 The death of imprisoned murderer Ronald DeFeo Jr. on March 12 brought back memories for Punta Gorda resident Robert Reichert.
DeFeo murdered his entire family on Nov. 13, 1974. The grisly crime — and the alleged supernatural activity in the home that followed — spawned "The Amityville Horror" book and a 1979 movie with the same name. Since that first film, there have been 15 more movies based on the home's horrid history, along with many more books.
Reichert said when he saw the article of DeFeo's death in The Daily Sun, he felt compelled to share what really happened, as it triggered memories.
"That was one case I will never forget. It was 1974, and I still remember it like it was yesterday; it was my first homicide," he told The Daily Sun.
Reichert was a detective with the Suffolk County (New York) Police Department "working the 5 p.m. to 1 a.m. shift." He was at police headquarters when the Amityville Village Police Department called and requested backup.
"I responded with other homicide detectives," he said. In all, there were "three to four Amityville Police Department (officers) and four to five regular homicide detectives" already on the scene.
Police were summoned when a neighbor called to say the DeFeos' family dog was barking all day, which was unusual. Also, the dog was found to be locked in a containment area where garbage cans were kept, he said.
"The whole house was a crime scene," Reichert continued. And the scene was gruesome.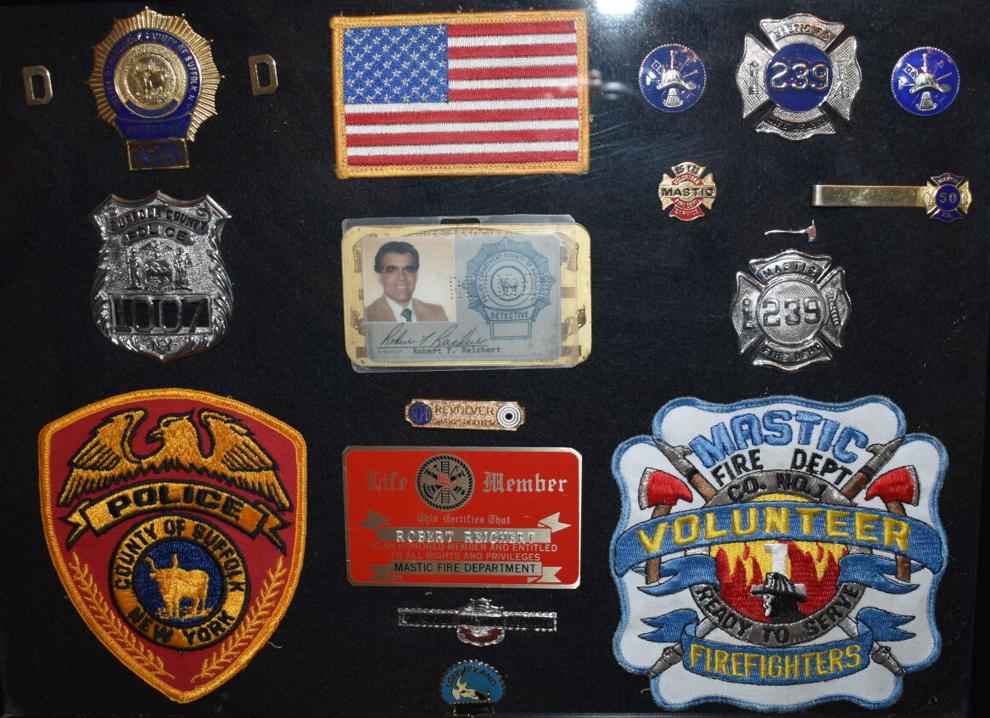 Shot to death were DeFeo's parents Ronald Sr., 43, and his wife Louise, 42, along with their four children: Dawn, 18, Allison, 13, and Marc, 12, and John Matthew, 9, who shared a bedroom.
"Every one of the victims was in bed," said Reichert. "The two boys were lying on their stomachs and shot in the back." Their bedroom was the one Reichert first investigated along with a fellow detective.
He recalled crawling around one side of the bed while the other detective was on the other side, looking for bullet casings.
"The older daughter on the third floor was shot in the back, as was the other daughter," he said.
DeFeo's parents were in bed, in the master bedroom. He said, "The mother was sitting up in bed, and the father was lying down." Louise DeFeo was shot once in the chest, and Ronald Defeo, Sr. was shot "three to four times in the chest," he recalled.
There was one thing that stood out to Reichert: None of the victims showed signs of trying to escape or fight back, he said. It was as if they had been drugged by DeFeo.
"When they did autopsies on the victims, they didn't find anything; no drugs or barbiturates," he said. At least one of the members of the household was awake — Louise DeFeo, who was found sitting up in bed. A gunshot would have awoken others, which led Reichert to theorize that a silencer could have been used.
The murder weapon was "a .22 caliber rifle that DeFeo had purchased that morning from a local store," said Reichert.
Some news accounts reported that a .35 caliber Marlin rifle or a 12-gauge shotgun was used. Reichert said there was "no bleeding — it was a very clean shoot." Had a Marlin been used, "blood and guts would have been everywhere."
Reichert said the box that contained the weapon was found outside by the trash, and the rifle was recovered the next day from the canal behind the DeFeo house. Some media accounts put the recovery of the weapon elsewhere.
As investigators combed through the home, it appeared the family had eaten a spaghetti dinner and then retired for the night, leaving dishes on the table and a pot of leftover spaghetti on the stove, possibly for DeFeo when he came home, according to Reichert.
DeFeo was picked up "downtown," said Reichert. He was a known drug user in the community, he added.
During the trial, DeFeo's maternal grandfather, a wealthy car dealership owner who had given his grandson a job there despite DeFeo's known drug problems, gave him a kiss on the cheek at the trial. "I thought at the time it was the kiss of death," Reichert said.
Later, he came to think, "Maybe Grandpa planned to ensure that Ronald Jr. would never see the light of day outside of his prison cell."
A year later, the grandfather died "of a heart attack," said Reichert.
DeFeo went on to live decades longer, dying in March at Albany Medical Center. His cause of death at the time was unknown.
The home's next owners, George and Kathy Lutz, claimed the home was haunted and they had to move out after only four weeks due to a series of paranormal events. They were introduced to author Jay Anson, who turned their story into his book, "The Amityville Horror." The book went on to sell more than 10 million copies.
"When the movie came out, we knew it was a scam," said Reichert. "It wasn't truthful; it was a clear-cut case of a kid wanting money for drugs."
The book and movie speculated demonic possession caused DeFeo to kill his parents, and perhaps this came from DeFeo's defense attorney William Weber, who mounted an insanity defense, claiming DeFeo heard voices telling him to murder his family.
DeFeo himself changed his story of what happened numerous times, even claiming family members instigated the murders.
What bothers Reichert, he said, is how the media sensationalized the murders over the years, giving false facts concerning bullet wounds, the weapon used, and the motive, while Hollywood painted a picture of demonic possession and paranormal activity in the "haunted" house.
"There was no haunting scenario about the murder; it was a straightforward killing for drug money," Reichert said.
According to Reichert, DeFeo's father kept a stash of money in a floor safe in the bedroom, and at the time of his confession, DeFeo stated his father refused to give him any money to purchase drugs for his habit, so he hatched a plan to do away with his family.
In checking various news accounts, DeFeo had a history of a life of crime, including stealing an outboard motor from a city dock, using his family's speedboat in the theft.
News reports said DeFeo was addicted to drugs and alcohol.
As for Reichert, he left the police department after 20 years but remained very active. While still in New York, he opened a successful retail canoe and kayak sales and rental office, became an administrator in the municipal waste management field, and also was a volunteer fireman during his police department "retirement years."
He also served as a member of his local school board and sold real estate before moving to Florida, where he remains active and enjoying the good life with his wife.
The weekend he was interviewed, Reichert was awaiting the arrival of some family members and grandchildren. The Reicherts have three grown daughters who live elsewhere.