After more than 30 years of searching for a suspect, detectives say the brutal murder of Sharon Gill has been solved.
The 42-year-old mother was stabbed 39 times in her home on Rampart Boulevard in Deep Creek on March 21, 1990.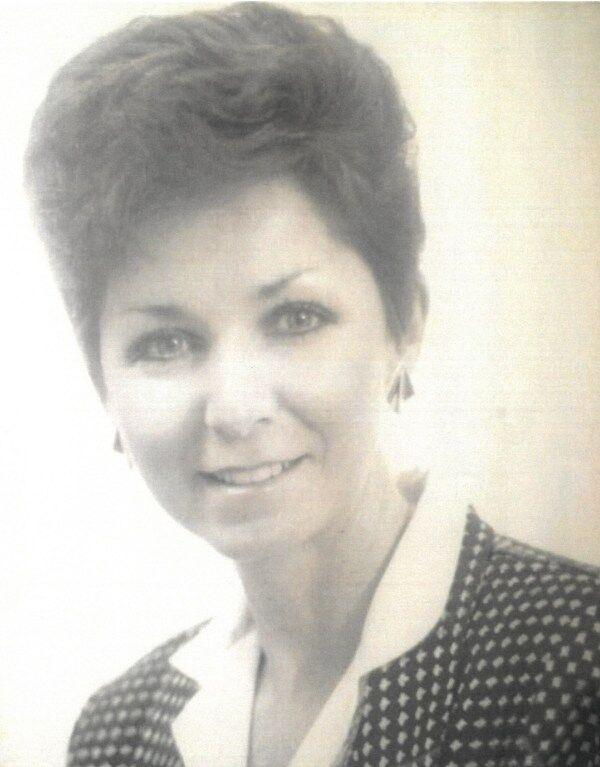 Because of new technology, DNA found at the scene was recently linked to Roland "Rollie" Thomas Davis Sr., the Florida Department of Law Enforcement found.
Davis is currently on death row in Ohio for the 2000 murder of an 86-year-old woman who was stabbed to death in her home in Newark, Ohio.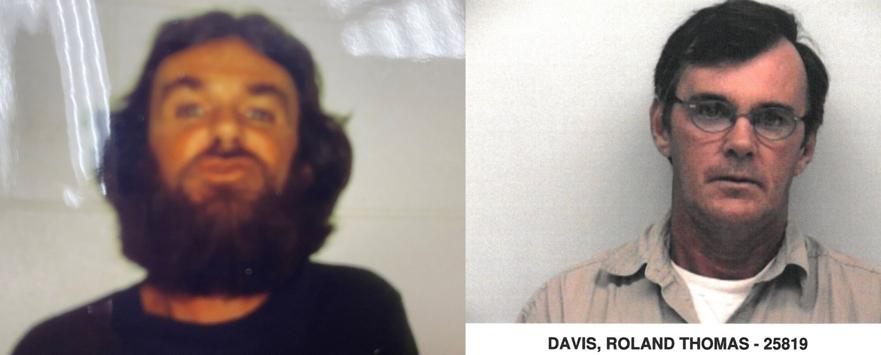 Sharon Gill was found dead by her 18-year old daughter, Krista, who was returning home from school.
"This person took my mother. She never got to see me get married; she never saw me have children," Krista Gill, now 48, told the Sun. "I thought I would feel differently and feel like I could breathe. I didn't have that feeling because at the end of the day, it doesn't bring my mom home."
Charlotte County Sheriff's Office Detective Mike Vogel said there is no known motive for the murder.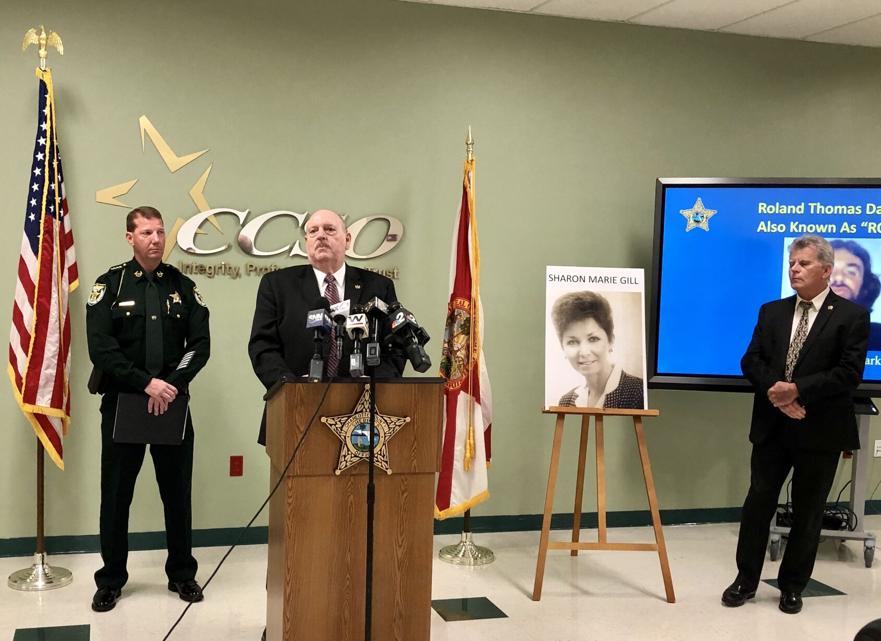 "He's probably a psychopath," Vogel said.
At the time of the murder, Davis was employed by a landscaping company in Charlotte County that had worked on Gill's home.
Sharon Gill had just moved to Deep Creek and her husband, Percy Gill, was a preacher in Detroit who was finishing up work before he joined his wife and daughter in Charlotte County.
"If my dad was alive, he would be relieved," Krista Gill said. "We are relieved. Happy is not a word. Happy would be my mom and dad walking through the front door and meeting my kids. This is not happy."
The murder of the retired nurse in Ohio shares many similarities with the murder of Sharon Gill, said Sheriff Bill Prummell. Davis worked as a cab driver in Newark, Ohio, which is how he encountered Elizabeth Sheeler, 86, who lived alone. On July 10, 2000 he stabbed Sheeler to death in her home. Authorities did not solve the case for years.
Davis was arrested on April 16, 2003 in Columbus, Ohio after he severely beat a prostitute that he picked up on the street while working in an ice cream truck. The woman managed to escape and reported the battery to authorities. When police picked Davis up that day, the woman's blood was all over his pants. The pants were stained with her blood as he continued to work his shift inside the ice cream truck.
Four months after Gill's murder, Davis was working at a salvage yard in Port Charlotte. He was arrested by CCSO for dealing in stolen property after he stole items and hid them in the woods to sell later.
He failed to appear on this charge, and was re-arrested on July 3, 1992 and again on July 30, 1992. He eventually received two years of community probation followed by three years of regular probation. Between July 1992 and May 1993, he transferred his probation from Charlotte County and moved in with his mother in Lee County. He cut off his ankle monitor, disappeared, and returned back to Northern Ohio where his family was originally from.
He later returned to Florida and surrendered himself to CCSO. On Dec. 4, 2003, he was sentenced to 18 months in the Florida Department of Corrections. He was booked into the Charlotte County Jail and he was transferred to the FDC on Dec. 17, 2003. He served his time and was released on May 27, 2004.
Florida State law requires inmates who committed these types of felonies to submit a DNA sample. The DNA sample collected in the FDC was entered into CODIS (Combined DNA Index System) system, and this identified Davis as a suspect in the 2000 murder of Elizabeth Sheeler in Ohio.
He was arrested Sept. 8, 2004 for the Northern Ohio murder. He's been incarcerated ever since and is on death row in Chillicothe Correctional Institution in Ross County, Ohio.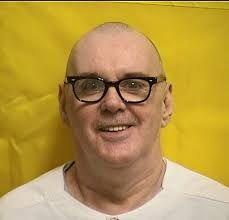 Since Davis is already on death row, there is no need to rush charges or extradition, said Assistant State Attorney Dan Feinberg.
"We believe the case is solved; it's just a matter of time," Feinberg said. "We're going to dot all of our I's and cross all of our T's and make sure that this case is ready for successful prosecution."
The Cold Case Team learned that Davis was traveling between Ohio and Southwest Florida on and off between 1970 and 2004. He lived and worked in Charlotte, Lee and Hendry counties during this time period.
When Sharon Gill was murdered in 1990, Davis was 37 years old.
Davis' mother owned a bar called the Mayfair Lounge on Old 41 Road in Fort Myers, where Davis worked and was known to hang out.
"We're interested in hearing from anybody who might have known this bar, associated with people in this bar, and might have had dealings with Roland Davis," said Detective Kurt Mehl.
He is known to have hung out at a bar in Port Charlotte named Rendezvou, and at many bars in downtown Punta Gorda including Good Times, which was located on U.S. 41. In North Fort Myers, he frequented Jim's Pub and the Big Steel Lounge. In the city of Labelle in Hendry County, Davis hung around Live Oak Lounge.
"All these places are of interest to us," Mehl said. "We ask the public if they have information from various places, associates, people who might have known him during that time period, please contact us."
He drove several types of junker cars, and also a motorcycle which he drove to many biker bars in Southwest Florida. He worked many jobs in Southwest Florida, including driving trucks and working overnight shifts as a stock worker at a grocery store.
Anyone who has any sort of information about Davis, even if it doesn't seem pertinent, is asked to call the Cold Case Unit. They can be reached at 941-575-5361 or after hours, call 941-639-2101. They can also be emailed at coldcase@ccso.org.