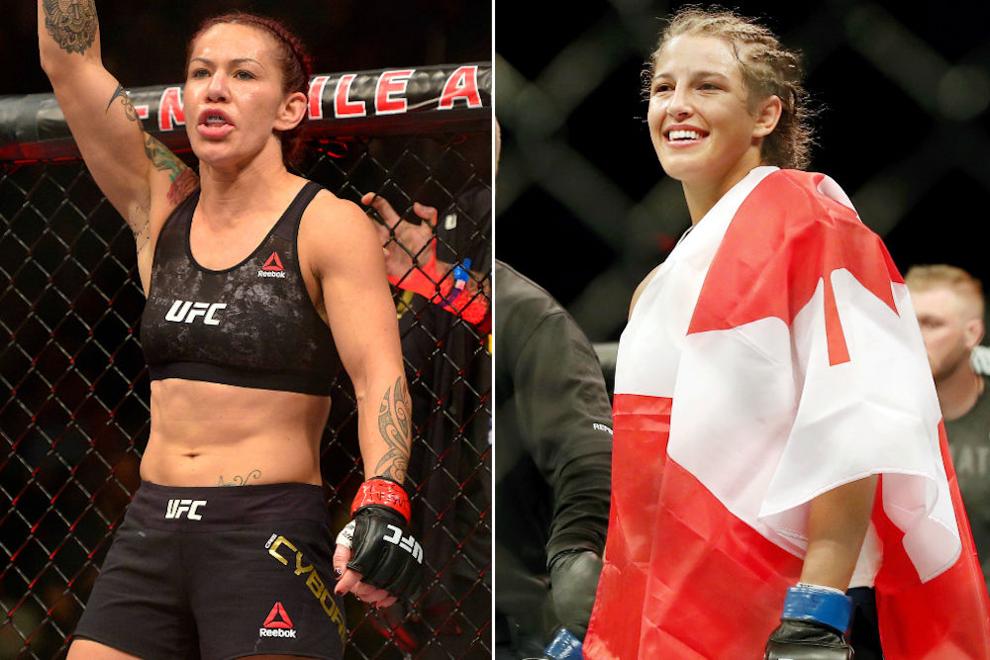 Despite her new acclaim, life is still pretty much the same for UFC fighter Felicia Spencer. Just a little bit busier.
Following her debut fight, which resulted in a first-round submission of established fighter Megan Anderson, Spencer made the trip back to Englewood to see friends and family. She also had the chance to throw out the first pitch at a Charlotte Stone Crabs game.
The support she has received from the area has been humbling, she said. She constantly has texts and messages pouring in from old trainers and friends, and it's that support that keeps her striving for more.
"I definitely had a very warm welcome," Spencer said. "Just to have people support me like that is crazy. It's been somewhat life as usual since then, though I've been training for the biggest fight of my life. I'm still coming home, still working every day, still grinding just like I've always done.
"The only thing really different is how much my phone blows up. It's really warming to my heart."
She's enjoyed a few weeks of elation after her first UFC win, but this week she's preparing for the biggest fight of her career so far — a bout with featherweight's top dog, Cris Cyborg in the co-main event of UFC 240 on Saturday night.
A win would be monumental for her career.
She would be in line for a title fight and could be deemed the frontrunner in the featherweight division (145 pounds). But first she has to get through Cyborg, which is no easy task as she comes in with a 20-2 record.
But Spencer exudes confidence, as she always has before a fight. She respects Cyborg's record coming in, but isn't caging her trademark aggressive style.
"Cris Cyborg is a legend in our sport," Spencer said. "It's a big deal. She's really well-known, but also myself and my team know something about me that the rest of the world doesn't know, and that's what I'm capable of doing to anybody.
"I'm honored to stand in front of Cris Cyborg. I'm not at all intimidated by her aura."
Spencer has the size, strength and power to compete with Cyborg. Her grappling and striking ability has been a challenge for just about any fighter she's faced — a big reason why she's 7-0 in her pro career.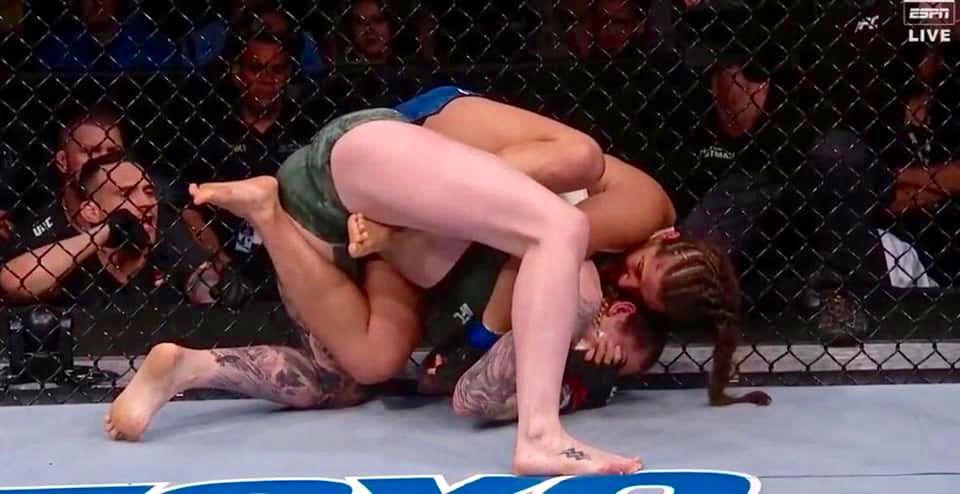 Against Anderson, Spencer opened the fight by attacking her opponent and was able to get her on the ground and gain her back within the first two minutes of the fight. From there she went to work and got the rear-naked choke.
The 28-year-old Spencer feels in this one, unlike the Anderson fight, she has the size advantage against the 34-year-old Brazilian.
"I've been training a long time and I don't think there's anything I haven't seen before," Spencer said. "Every fight is unique and different. My mental strength and also my physical strength is different than what she's faced with a lot of people. There's no way she's gonna be manhandling me around.
"She's definitely not bigger than me. She's a phenomenal athlete. She looks the part of a fighter and I understand I don't look the part and I know that plays into people's expectations of how the fight will go, but I don't have to look like a fighter to be a good fighter. Sometimes the best fighters are in the least expected appearance."
Spencer has quickly risen in the sport from a title in the Invicta FC series to a budding UFC star. She knows what's on the line and the challenge ahead. This week will be all about her mental toughness and execution come Saturday.
"My mindset is just to stay focused on being myself," she said. "For me, a lot of it is just the mental preparation, going into the octagon just feeling comfortable with myself. A lot of it is just going there and keeping the confidence and patience that I have with every fight.
"It would be life changing. Winning this, the next step is the title. There's no one above Cyborg. A win over her puts me in position to be the featherweight champion or to have a shot at the title. Then my reign can begin."