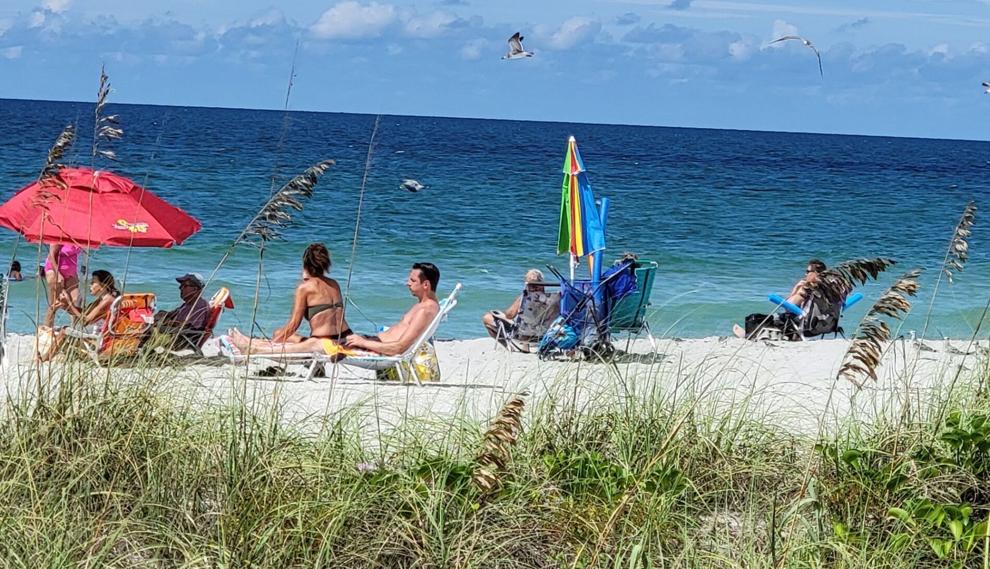 Despite the current COVID surge, the number of visitors coming to Southwest Florida has increased, according to local tourism officials.
"Our tourism numbers continue to do well," said Sean Doherty, tourism director for Punta Gorda/Englewood Beach Visitor Convention Bureau.
Doherty said tourist development tax figures for July showed a 70% increase compared to July 2020. Preliminary reports for August "are looking pretty strong as well," he added.
Year to date, the tax is up 37.7% versus 2020, Doherty said, indicating "not only how our hotels and vacation homes are faring but also how our restaurants, attractions and other hospitality-related businesses are being positively affected by the dollars our visitors are spending on our destination."
Doherty said the VCB has planned a marketing campaign and has entered into a "co-op with Visit Florida which received a $5 million federal grant which they will use to subsidize 80% of the campaign."
He said Allegiant Airline flights "have been trending in a very positive direction for several months now."
Punta Gorda Airport Public Information Officer Kaley Miller said the passenger counts have exceeded 2019 numbers.
According to the latest flight statistics from PGD, June, July and August this year had 141,728, 161,248, and 98,296 flights, respectively.
In 2020 for those same three months, there were 93,767, 91,437, and 60,506 flights.
This year also beat out the pre-pandemic summer of 2019, when June flights stood at 134,598, July at 146,788, and August at 98,060.
Visitors coming through the airport generally spend their dollars locally, helping to boost restaurant, bar, hotel, and entertainment venues, Doherty noted.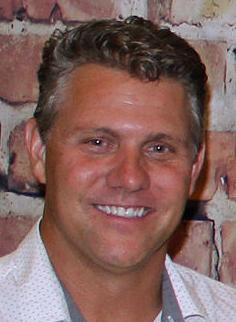 "Sales were up this summer," said Angie Hunter, manager at the Village Fish Market in Fishermen's Village.
Hunter said it was difficult to compare them to last year, since restaurants were ordered closed in March and were shut down for several months.
Restaurant owners Sue and Nick Randall have plans to reopen their La Fiorentina restaurant on U.S. 41 South in Punta Gorda, said Hunter, adding she did not know when the reopening would take place.
Earlier, the Randalls cited a labor shortage preventing them from staffing their other restaurant.
One local hotel general manager, Archie Stringfield, said Springhill Suites Punta Gorda Harborside had a 94% occupancy rate last August, but the guests weren't tourists.
"They were health care workers," he explained.
Sent to the area by the Florida Department of Health to conduct testing, many health care workers stayed at hotels in Punta Gorda, Stringfield said.
However, this August, although occupancy was "down slightly" from a year ago, the hotel was still doing a fair amount of business, he said.
Sarasota faced other problems beside COVID-19, according to Virginia Haley, president of the Sarasota Convention and Visitors Bureau.
"It is difficult to separate the impacts on the surge on the August numbers, because we don't have all of the numbers plus it occurred when there were a number of other factors going on," she said.
Haley said the fact that schools returned to a regular start date, compounded with the area having "red tide present to some degree on all of our beaches at the same time, at the start of the surge and the surge itself," caused some to stay away from the area.
Haley said she has some reports indicating "there were some meeting groups that have moved their dates to later in the year."
Recently, Florida travel-industry leaders met to discuss the state's tourism economy.
They expect the surge in COVID-19 to cause only a brief slowdown.
On Wednesday, at the Diplomat Beach Resort in Hollywood, the Visit Florida Board of Directors approved plans for the state's tourism marketing arm to apply for a $14.8 million federal grant to help the state try to attract travelers from other parts of the U.S.
The money is tied to $3 billion in grants made available in July through the U.S. Department of Commerce's Economic Development Administration.
At the marketing conference, it was revealed travel to Florida from other states was 223.4% higher in the second quarter of 2021 than during the same three-month period in 2020.
Visit Florida President Dana Young said domestic travel from April 1 through June 30 was 6% higher than in the same period of 2019.
During the second quarter, the state attracted 31.7 million domestic and international visitors during the second quarter of 2021, an overall 2.2% below where the state was in 2019.