Charlotte County Fire & EMS advises against using a turkey fryer this holiday season.
Firefighters demonstrated on Thursday morning how deep frying a turkey can turn deadly — it went up in flames.
When used incorrectly, turkey fryers have a high risk of tipping over, overheating and spilling hot oil that can lead to fires, burns, serious injuries or death.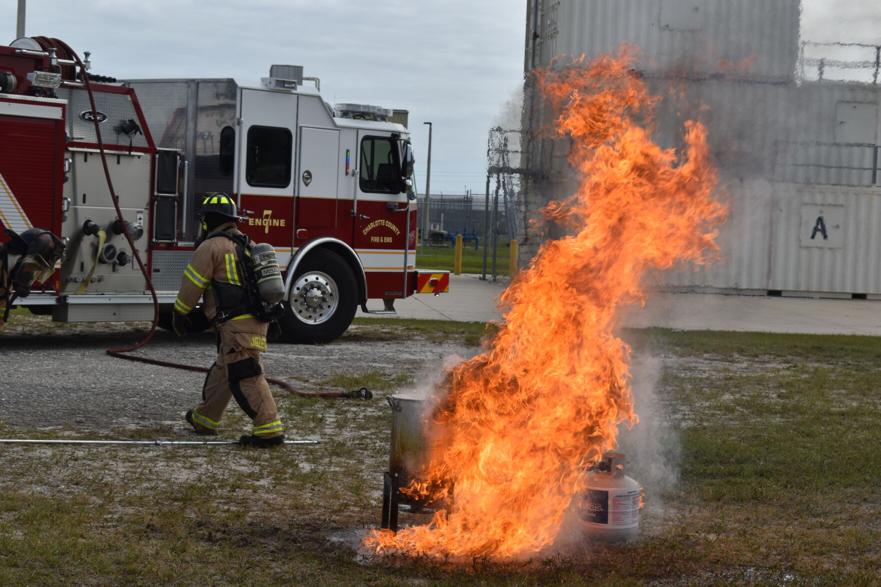 "There's a lot of things that can go wrong, if not done correctly," said Todd Dunn, public information officer for Charlotte County Fire & EMS. "You can have the oil flare up if your oil level is too high. If your turkey is completely dry, you get an oil flare up which can cause a fire."
Firefighters have responded to 27 cooking fires this year alone, according to Dunn.
Although the local fire department advises against using a turkey fryer, there are precautions to take if you insist on deep frying.
Never use a fryer on a wood deck or in an enclosed space, cook outdoors on a solid, level surface away from buildings, use the correct amount of oil, ensure the turkey is completely thawed and dry before frying, and use protective gear while cooking.
Always have a multipurpose fire extinguisher nearby, and if a fire begins, call 911 immediately.