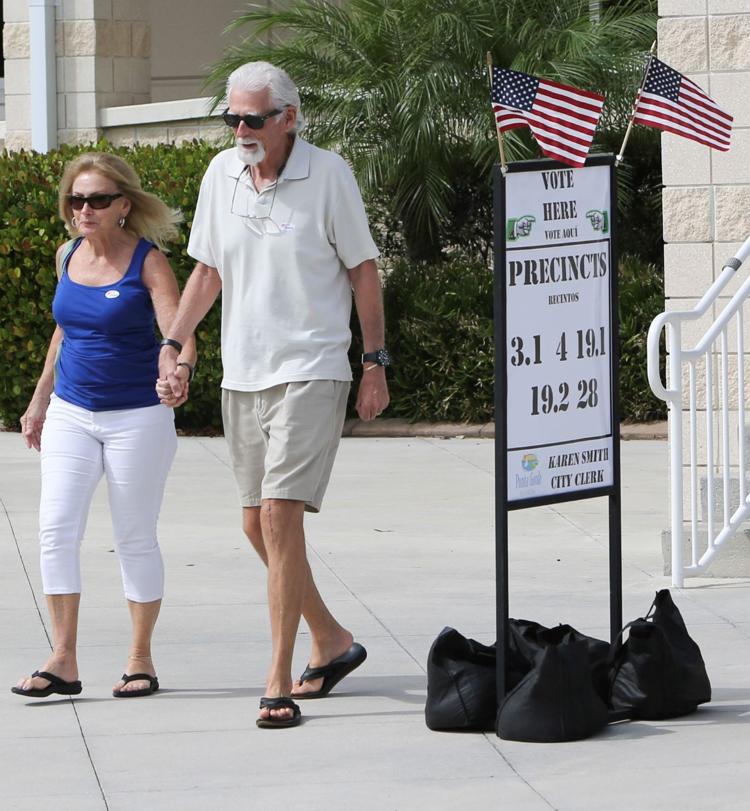 Time is running out for those who want to become an elected official.
The deadline to file and qualify for a state or county position is noon, Friday, June 12.
Candidates can now only qualify via fee, as qualifying petitions were due May 11.
A handful of offices — nine in Charlotte County and four in Sarasota County — are running uncontested, with the only candidate filed for each being the incumbent.
Paul Stamoulis, the Charlotte County Supervisor of Elections, is unsure why many local races are uncontested, "but the current lack of civility in the political environment may be preventing many good people for running for public office," he said.
Monday was the start of the Pre-Qualifying, which just allows candidates to submit their paperwork early in the event that they won't be here during qualifying week, according to Stamoulis. "We hold it for them and process them during Qualifying Week," he said.
For anyone with questions on how to qualify to become a candidate, call the Charlotte County Supervisor of Elections at 941-833-5400 or the Sarasota County Supervisor of Elections at 941-861-8600.
How many offices are running unopposed?
There are nine Charlotte County offices and four Sarasota County offices currently with candidates running unopposed.
In Charlotte County, these are the Property Appraiser, Tax Collector, Charlotte County Commission districts 1, 3 and 5; School Board districts 3 and 5 and Airport Authority districts 3 and 5.
In Sarasota County, these positions are the Clerk of the Circuit Court, Property Appraiser, Tax Collector and the Supervisor of Elections.
How do I become a candidate?
First, you have to file a DS-DE 9 form with the Supervisor of Elections. Within 10 days of filing, each candidate must fill out their Statement of Candidate form, which acknowledges that they have been provided access to and have read the requirements of Florida statutes concerning campaign finance.
A candidate then has to qualify between June 8 and June 12.
How do I qualify?
Candidates can qualify one of two ways: by petition or by fee.
The petitioning method, which asks for signatures of 1% of the total number of registered voters for the last general election, was already due May 11.
The monetary method requires candidates to pay to the supervisor of elections a percentage of the annual salary of the office sought. For major party candidates, this is 6%; for nonpartisan candidates and offices, as well as minor party candidates, this will be 4%. However, if the minor party chooses to assess the party fee, the amount will increase to 6%.
Write-in candidates, however, are not required to pay a qualifying fee, nor collect petitions. A write-in candidate's name will not be listed on the ballot, but a space will be available on the ballot where voters can write in that candidate's name.
Salaries & Filing Fees in Charlotte County
| Office | Salary | Percent | Filing Fee |
| --- | --- | --- | --- |
| County Commissioner | $69,624 | 6% | $4,177.44 |
| | | 4% | $2,784.96 |
| School Board | $36,585 | 4% | $1,463.40 |
| Clerk of the Circuit Court, Property Appraiser, Tax Collector, or Supervisor of Elections | $132,866 | 6% | $7,971.96 |
| | | 4% | $5,314.64 |
| Sheriff | $152,294 | 6% | $8,537.64 |
| | | 4% | $5,691.76 |