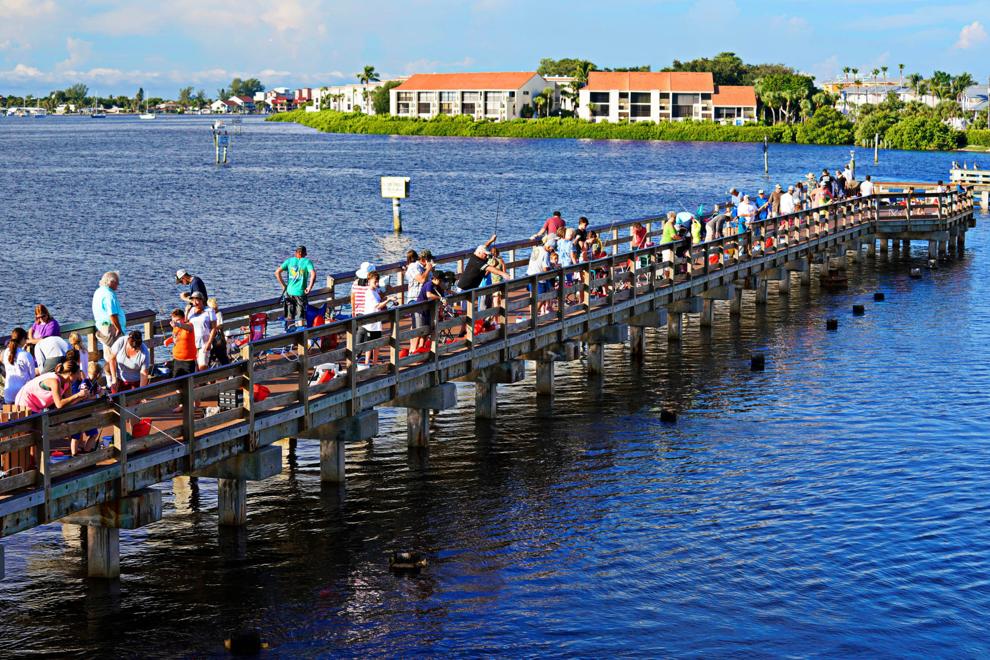 ENGLEWOOD — Fish on! The annual Lemon Bay Sunrise Rotary Youth Fish-a-Thon is a go, and it's this week.
The tournament is free for kids up to 12 years old, and begins with check-in at 7 a.m. Saturday at the Anger Fishing Pier next to Tom Adams Bridge, 1385 Beach Road, Englewood. Fishing ends at 10 a.m., when chips and sandwiches from Subway, and drinks will be available during the award presentations.
Prizes will be awarded for all kinds of accomplishments, including biggest fish, smallest fish and ugliest fish. Kids should bring a fishing pole if they have one, and an adult, and the Rotarians will supply bait and fishing tips.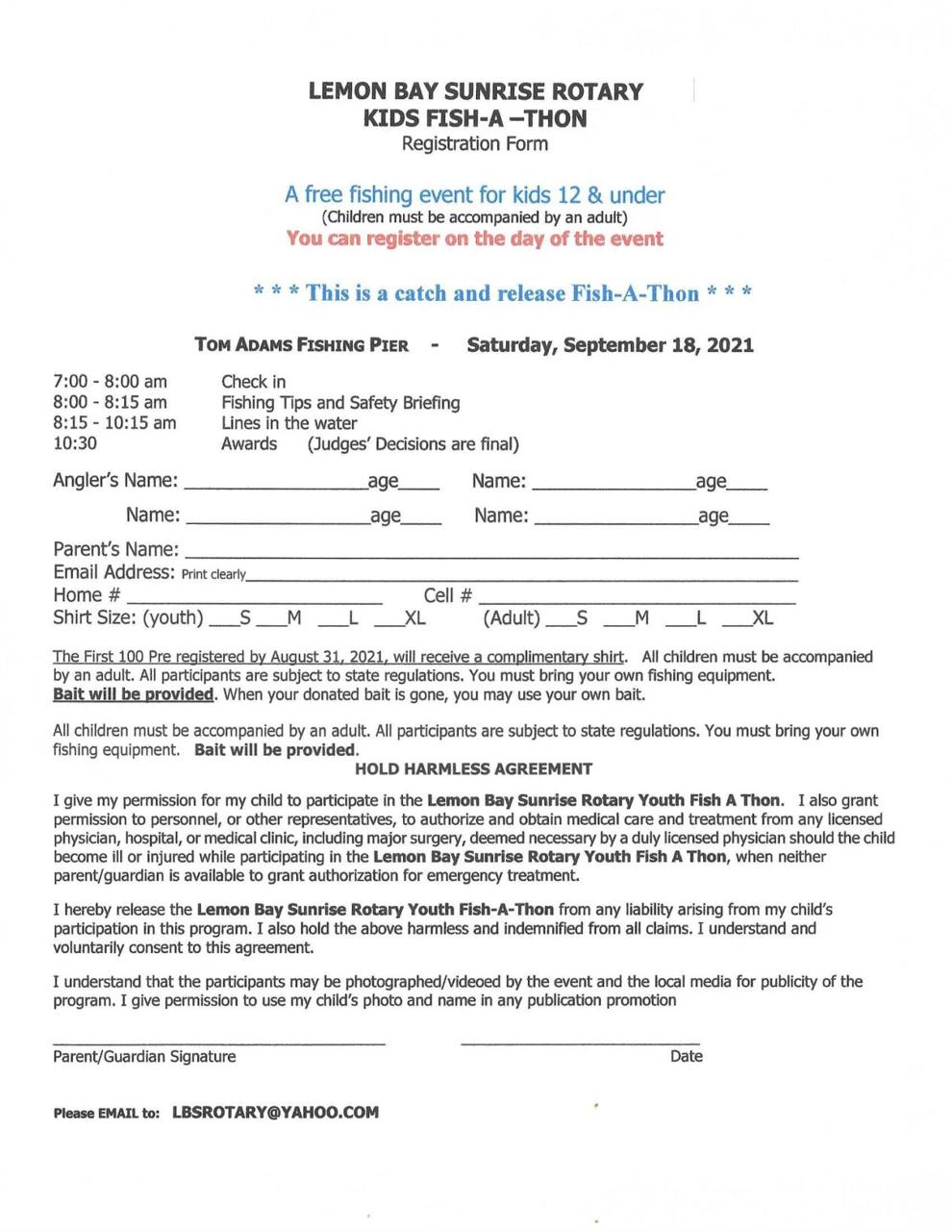 Kathy and Roger Redman organized the tournament as a memorial to their son Michael, who died in 2010 while spearfishing with his twin brother near Boca Grande. The Rotarians helped the Redman family for more than a decade, and the family and the Rotary decided the club could take it over as a yearly project.
The tournament is traditionally held in conjunction with Pioneer Days, but all of the other Pioneer Days events were canceled this year, due to construction on West Dearborn Street. This allowed the organizers to choose their own date for the event, which is this Saturday.
John Mead, a longtime Rotarian who is organizing the tournament, said there are dozens and dozens of prizes for kids. The business community has stepped up and provided lots of $50 gift certificates and gift cards, he said.