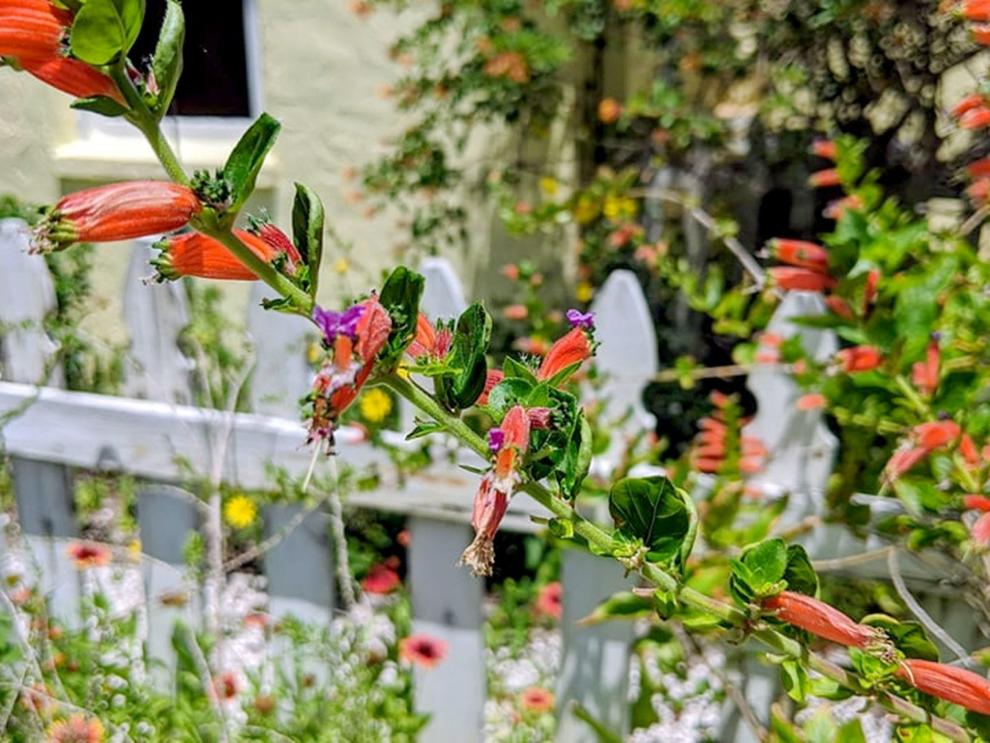 ENGLEWOOD — The Lemon Bay Garden Club's craft and plant sale and fall garden tour are set for 9 a.m. to 3 p.m. Nov. 19-20. The tour features home gardens in Englewood, mostly near the Lemon Bay Garden Club. There is also a presale for the plant sale, set for 9 a.m. to noon Nov. 18.
"We have been doing this for years," member Jan Beshoner said. "People in the community showcase their beautiful plants and trees."
There's also a tour of the club, 480 Yale St., Englewood. It features six areas with hundreds of plants, butterfly sightings and sweet-smelling flowers. There's plenty of selfie spots, Beshoner said.
The booklet for the community tour guides participants through Englewood and explains more about the plants. The booklet is a $15 donation and is on sale at the club 1 to 3 p.m. Tuesdays and Thursdays, and 10 a.m. to noon Monday, Wednesday and Friday through Nov. 17.