ENGLEWOOD — Three weeks ago, 83-year-old Igor Lantsberg and his wife Luda, 81, moved into their new home in Englewood's gated Boca Royale community.
There was a hitch, though: None of their furniture, dishes, pots and pans, or their other belongings have arrived from Ohio.
According to one of two moving companies involved, the couple's items are stuck in Chicago and may not be delivered until July 2.
For weeks, Igor spent hours on the phone searching for answers about where his one-of-a-kind paintings are, when will his king-size bed really be delivered. Why, he keeps asking, does the amount he owes, if any, keep changing?
Married for 55 years, the couple came to the United States from Moscow 45 years ago. After working as a physician since 1961, Igor retired from his general practice in Ohio. Several of their friends already moved to Englewood, so the pair decided to follow.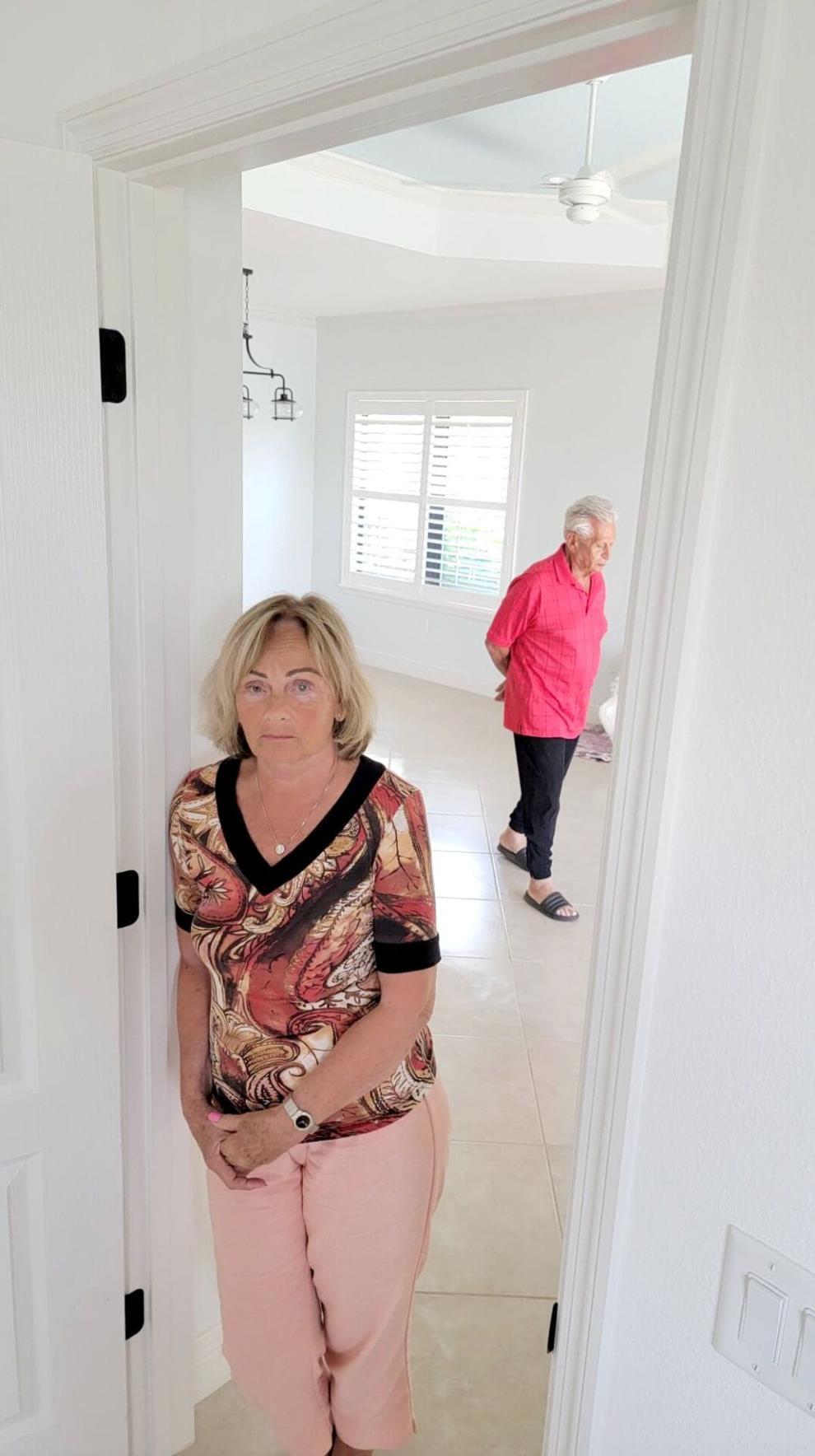 The couple is one of thousands leaving their state and moving to another, causing a shortage of truck drivers and delays in deliveries. According to a Wall Street Journal analysis of U.S. Postal Service data, more than 7 million households moved last year, which is up almost half a million from 2019.
And, according to the newspaper, they are not the only ones who are stuck without their stuff.
The Lantsberg have paperwork showing they paid US Pro Moving & Logistics in West Palm Beach a $3,000 deposit in March. In April, Igor called and requested a larger vehicle to fit 20 paintings he couldn't fit in his vehicle for the move in May.
"On May 15, the movers didn't arrive as expected," Igor said. "At 4 p.m. the next day, two men who looked like they came from a bar showed up with a moving truck. They wanted to know where the local Home Depot was so they could buy packing supplies. I took them there. Then they worked a little packing my house and said they were really tired. So I took them to a hotel and booked them a room."
The next day the men returned to the couple's Ohio home. Igor later learned the men were subcontractors from American Relocation Services in Chicago, and not the West Palm Beach company he had contracted with.
They arrived in a small moving truck with items from another delivery. Then they left to empty the truck. A couple hours later, they returned and packed the Lantsberg's belongings throughout the night, he said.
"At 10 p.m. they wanted money from me," Igor said. "I told them it was too late to go to the bank. I signed paperwork promising to pay once I was in Florida. They came a day late. I had to leave my house because it was sold to someone else now."
Igor believes he should follow the contract with US Pro Moving, which states the belongings would arrive in up to 21 days. They hadn't.
After the deadline passed, the Lantsbergs, began calling both US Pro Moving and American Relocation Services. At first representatives from the Florida company responded, but didn't give an exact delivery date.
"I waited on hold from 9 a.m. to 11 a.m. and then when I finally got through, I was hung up on, so I repeated the process," Igor said. "I think they've blocked my number. My neighbor Lyn, who was a stranger when I moved here, also called several times on my behalf."
On Tuesday, neighbor Lyn Goldsmith received a call from Eli Davis, general manager of American Relocation Services in Chicago. He agreed to speak to The Daily Sun.
Davis says the Lantzberg's moving job was bigger than what was ordered.
"My men were professional," he said. "They spent three days working at that house in Ohio. I didn't want to take this job after I heard everything had to be packed up, including the clothing from the dressers. We were there to pick up a small load, when in reality it should have been a 18-wheeler for 400 items, which would have cost a lot more. The cost didn't include mattress cover or boxes. There should have been up to six movers to do this job."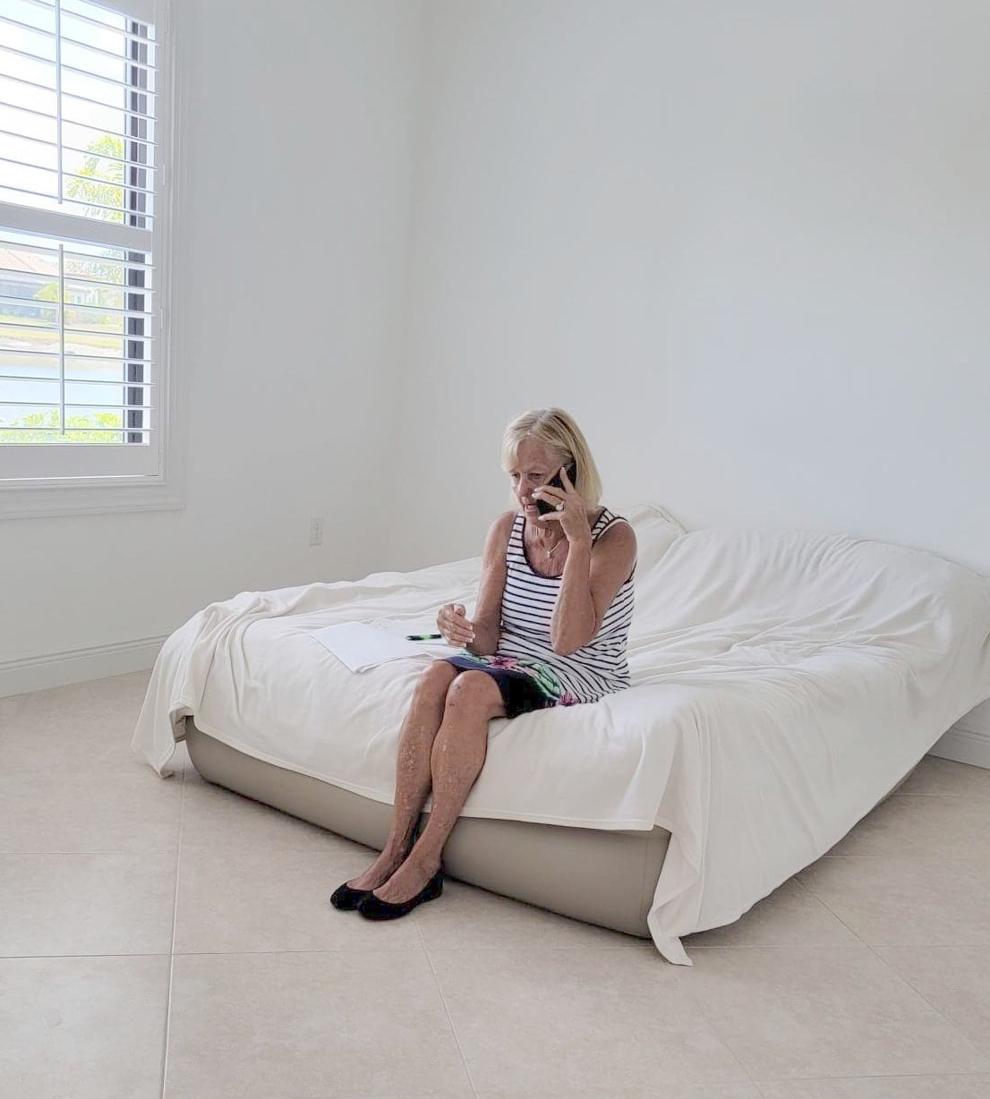 Davis disputes the men didn't have any money to sleep stay overnight. He said Igor gave them a $100 tip.
Once in Florida, Igor paid American Relocation Services $6,129, he said. Davis told The Daily Sun half is still owed.
Davis said the payment came 10 days after Igor moved to Florida, therefore that's when the delivery time begins. Davis said he still has two more weeks before the delivery deadline. He said the couple's belongings are secure and have been assigned a route, but he is waiting for availability of an 18-wheeler to haul the load to Florida.
"At this point, I don't know who I'm making the final payment to because I've paid both companies," Igor said.
Meanwhile Goldsmith, their neighbor, helped the Lantsbergs file a complaint with the Ohio Attorney General's office. They've also called the sheriff's office in Ohio.
"I was told by the customer service rep in US Pro Moving & Logistics in West Palm Beach that Igor didn't owe anything more," Goldsmith said. "I moved eight times, and the most I've ever paid is $8,000. The moving truck always followed us to our destination.
"I really feel bad what's happening to this couple. I don't know if they think there's a language barrier, but there's not. Igor understands everything," Goldsmith said.
Goldsmith offered her home to the couple last week while she traveled to a graduation in Ohio. Friends of the couple lent them chairs and an air mattress to sleep on.
"They have been inviting us over for dinner," he said. "We have no dishes or pots and pans."
Luda said she packed both vehicles for the trip south.
"Had I not packed our clothes, we wouldn't have any underwear," she said.
The Lantsbergs aren't alone in their predicament.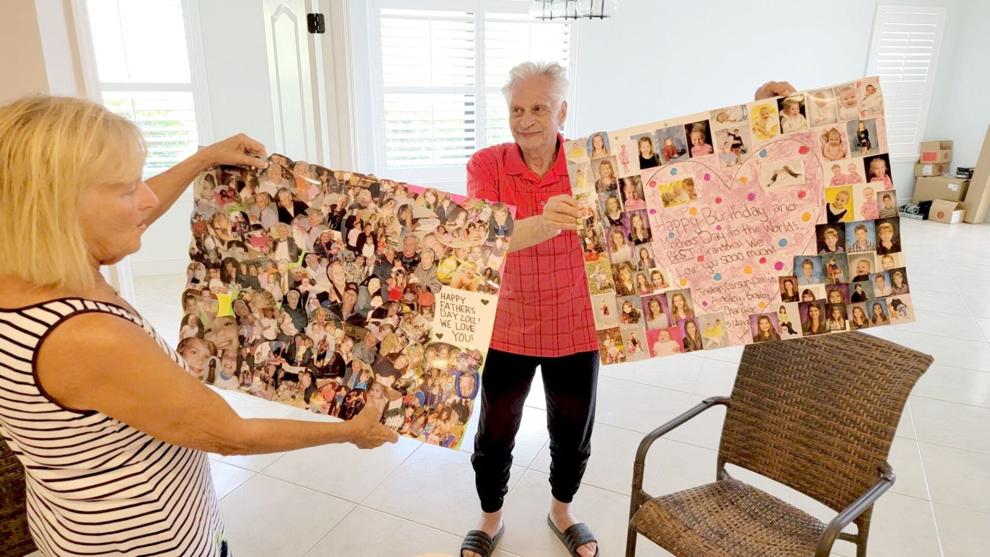 A May 26 Wall Street Journal story reported a nationwide "moving spree," egged on by the COVID-19 pandemic, coupled with a shortage of truck drivers and even fueling problems have caused people across the country heartache as they wait in empty homes for their belongings to arrive.
Truck driver schools closed during 2020, and the increased demand for home deliveries shifted many people who want to drive for a living to services like Amazon.
This year, demand for drivers and trucks has surged as the U.S. economy began recovering and freight volume steadily rose.
Davis said in the past year business has increased tremendously for American Relocation Services.
"People are moving from New York and California to places like Georgia, Missouri, Nebraska, Texas and Florida," Davis said. "The 18-wheelers are in demand. We only have so many of them."
Several calls and emails from The Daily Sun to US Pro Moving & Logistics went unanswered. The company has more than 200 complaints listed on the Better Business Bureau website. The company responded to several complaints, including one similar to the Lantsbergs.
"Our combined relocation experience makes us a leader in the moving industry. We are committed to supporting you throughout the entire moving process. We believe that communication, transparency and a personalized moving plan for each client are the key to our continued success," US Pro Moving wrote.