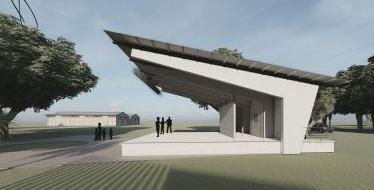 ENGLEWOOD — A new bandshell planned for the Pioneer Plaza on West Dearborn Street will not be the Hollywood Bowl, but its price tag far exceeds all estimates.
Staff from the Englewood Community Redevelopment Agency and Sarasota County estimated the permanent stage, new restrooms and other upgrades to the county-owned parcel to cost less than $500,000 last year. It is now more likely to be a $1 million project.
Besides the bandshell and restrooms, the project includes concrete walkways, dumpster area and lighting. The property is the site of many festivals and events throughout the year, and from October through May is the home to the Englewood Farmers Market on Thursdays.
The county saw three contractors bid on the projects, and when the bids were opened in May, all three were "twice the estimated amount of the project," according to a CRA newsletter.
"We are being told that it is the cost of construction materials," CRA manager Debbie Marks said, explaining how the costs for construction materials have skyrocketed.
FloridaRealtors.org recently reported how the cost for lumber and other materials have boosted the pricing for residential construction.
"The National Association of Home Builders says rising lumber prices alone have added $24,000 to the cost of building the average single-family home and about $9,000 per apartment," an article on www.floridarealtors.org states.
County staff plans to move forward with the project.
"We had to move money around," Marks said.
Plans for sidewalks and other amenities for the Arts District, north of West Dearborn, will be delayed two years, rather than delay the improvements to Pioneer Plaza.
"We didn't want to put it off any longer," she said. "The community has been waiting on this for far too long."
The CRA Advisory will hold its first meeting since the pandemic at 1 p.m June 14 at the Lemon Bay Park and Environmental Center.
County commissioners will be asked at their July 13 meeting to move forward, add funding to the project and award a contract. If approved, the contractor will have 45 days to commence work.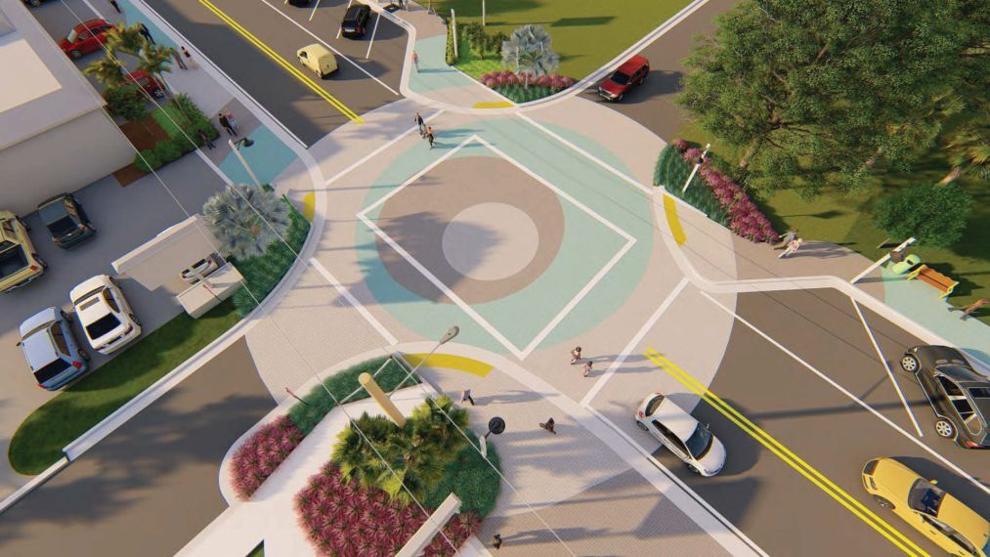 A groundbreaking ceremony for West Dearborn streetscaping improvements is scheduled for 9 a.m. June 16 at 348 Green St., Englewood.
The project calls for new decorative sidewalks and intersections, lighting, signage, pedestrian gathering areas, additional on-street parking and a gateway sign.
Wright Construction of Fort Myers is scheduled to begin construction from the Elm-Magnolia intersection on West Dearborn east to the West Dearborn-Indiana Avenue intersection.
Afterwards so as not to be too disruptive to businesses, construction will begin for the 400-500 blocks of West Dearborn in May and June 2022, after the winter season.
"The contractor is very sensitive to our needs," Marks said. "(Wright Construction) knows they cannot close traffic down. We will be meeting with them weekly and will be getting that information out."