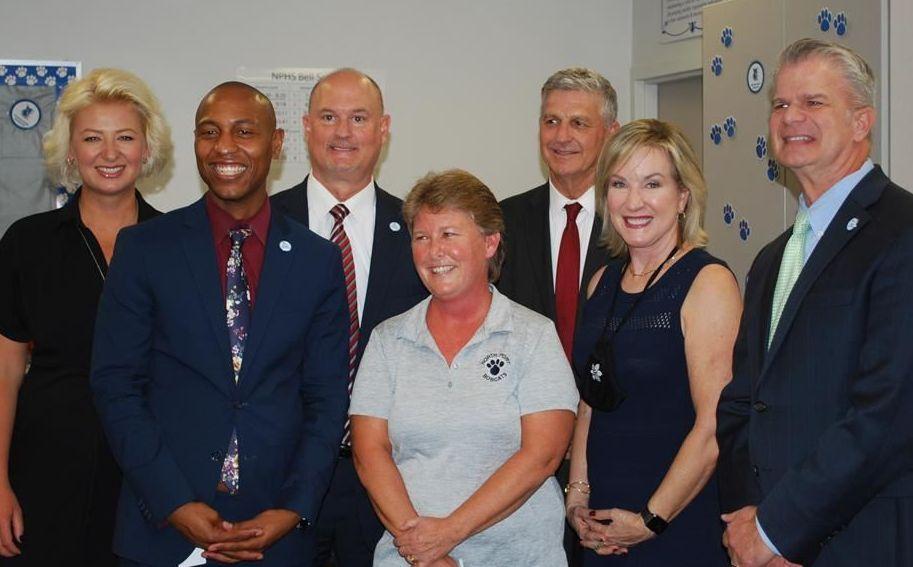 SARASOTA — Five Sarasota County teachers were recognized by the Charles & Margery Barancik Foundation for going above and beyond the call of duty.
North Port High School's Deb Hogue was among the recipients of the foundation's Ripple Effect Teacher Awards. Others named were Christine Dapra of Venice Elementary, Taleisa Schlemmer of Gocio Elementary, Tina Slattery of Phillippi Shores Elementary and Brian Upholz of Triad.
The Barancik Foundation named the five winners Sept. 28 in partnership with Sarasota County Schools.
The semi-annual prize acknowledges five outstanding teachers on Chuck Barancik's birthday in May and five on Margie Barancik's birthday in September. Each teacher recognized for their impact on lives in and outside classrooms are awarded $5,000 to spend on professional development experiences, materials and equipment for their classrooms. The recipients were commended for their innovative efforts in building positive cultural changes at their schools — among their students as well as their peers.
"This is our small way of celebrating the ones who are having a real impact on their campus and remembering our founders, Chuck and Margie," said Teri A. Hansen, president of Barancik Foundation, in a press release."
The winners were selected out of 54 candidates. Facilitated by the school district, each Sarasota County principal nominated one teacher to be considered for the award. A committee made up of community leaders then identified the top candidates.
"These awardees are truly on the cutting-edge of educational pedagogy, providing unparalleled academic environments for their students," said Brennan Asplen, superintendent of Sarasota County Schools. "Our educators continue to embody the resilient spirit of our school communities and we are so proud of them."
LifeChanger of the Year nominee
NPHS English teacher Michelle McKelvy has been nominated for the 2021-2022 national LifeChanger of the Year award. Sponsored by the National Life Group Foundation, LifeChanger of the Year recognizes and rewards the best K-12 educators and school district employees across the United States who are making a difference in the lives of students by exemplifying excellence, positive influence and leadership.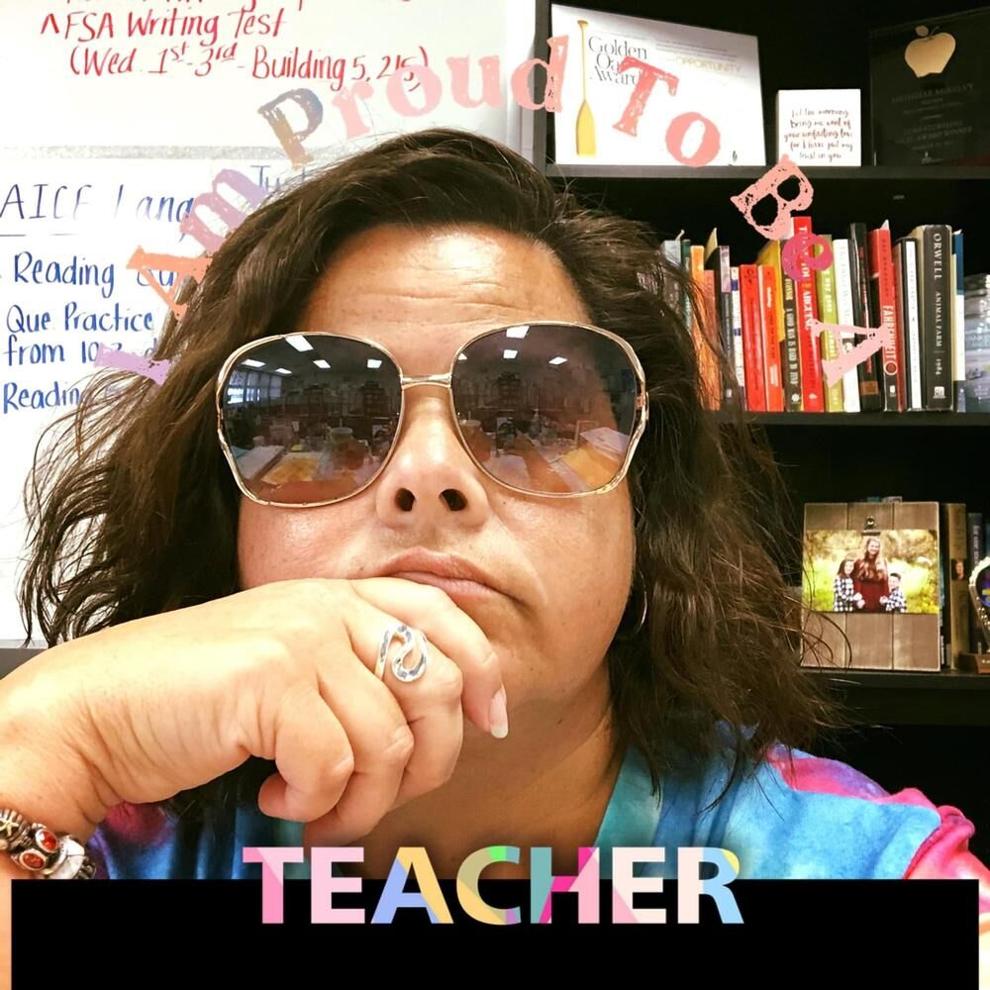 McKelvy was nominated by her colleague, Cathy Mitchell, for her dedication and passion for teaching. She comes to work each day with the mindset that she's going to change lives for the better. McKelvy is also known for buying books for her students according to their interests. During the 2020 quarantine, she delivered books to hundreds of students at their homes, and they were able to continue reading books they enjoyed.
"Michelle is the most inspiring teacher I've ever known," said Mitchell. "Her passion for teaching high school English is obvious, and she goes above and beyond to get her students to enjoy reading and writing. I wish everyone could have the pleasure of meeting Michelle, working with her, or having her for a teacher. She is a remarkable woman with a passion for life that is unmatched."
The grand prize winner will receive $10,000 to be shared with their school or district, and four others will receive $5,000. The nomination deadline is Dec. 31. Winners are chosen by a selection committee comprised of former winners and education professionals, and will be announced in early 2022. Nominees must be K-12 teachers or school district employees.
To be considered for an award, nominees must
• Make a positive impact in the lives of students;
• Enhance their school or district's atmosphere, culture and pride;
• Demonstrate exemplary leadership at the school and/or district level;
• Possess a proven record of professional excellence;
• Show commitment to building a nurturing environment that supports learning;
• Adhere to the highest moral and ethical standards.
To view McKelvy's LifeChanger of the Year nominee profile, or to nominate someone from your school community, visit www.LifeChangeroftheYear.com.
North Port's Cambridge students honored
North Port High School recently announced that 109 students from the class of 2021 have earned the prestigious Advanced International Certificate of Education diploma from Cambridge Assessment International Education. The diploma is an international curriculum and examination system that emphasizes the value of broad and balanced study. Alongside in-depth understanding of a variety of subjects, students also need to master a broader range of skills critical for success in university study and employment.
"This group of students rose to meet the challenges of virtual learning, exam prepping with a quarantined teacher, and loss of access to parts of assessments on a daily basis, and they were a shining example of the will to succeed," said North Port High School Principal Shannon Fusco.
To achieve the Cambridge AICE diploma, students have three years to take a minimum of seven college-level courses in three different academic areas — mathematics and science, arts and humanities, and languages — and pass the corresponding exams. NPHS offers 20 different AICE courses in a variety of subject areas.
"These students should be very proud of their achievement in earning their AICE diploma," said Margaret Little, Cambridge AICE Coordinator, in a press release. "Dedication and hard work are required for success in these courses, and it is quite an accomplishment for high school students to take such rigorous courses and pass the demanding exams. I am proud to congratulate North Port High School's students, teachers and staff."
National Merit Scholarship Semifinalists
North Port High School: Joseph French
Venice High School: Alexia King and Haley Sprague
Pine View School: Summer Bossman, Sarah Catalano, Matthew Coovert, Nelson Creed, Abraham Daoud, Cole Firlie, Laura Gayre, Eden Glickman, Andrew Goodson, Connor Lafo, Jimmy Liu, Leila Mackenzie, Elizabeth McBride, Demetri Pappas, Ricardo Prado Cunha, Sonica Prakash, Gavin Pufahl, Siddhartha Reddy, Jack Ries, Lucas Rudloff, Edward Shen and Richard Siwicki
Leonardo Motta-Zacks of Osprey is a graduate of New York's Colgate University class of 2021.