ENGLEWOOD — After a nearly year-long hiatus due to the pandemic, the Englewood Community Redevelopment Agency Advisory Board is up and running again.
"Great to see people in person," advisory board chairman James Hick said, kicking off the meeting Monday.
The meeting comes in time for the kick off of renovations to West Dearborn Street.
Sarasota County scheduled a ceremonial groundbreaking 9 a.m. today at Dearborn Plaza on the 300 block of West Dearborn Street. Public parking is available behind the plaza on the 300 block of Green Street.
The improvements will include decorative intersections and sidewalks, new lighting and signage, pedestrian gathering areas, additional on-street parking and a gateway sign.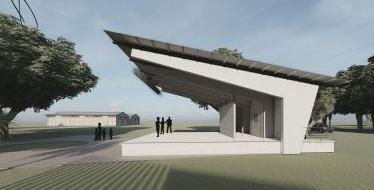 While the construction schedule has not been formally approved nor given the OK to proceed by Sarasota County, CRA manager Debbie Marks said the contractor, Wright Construction, intends to start work at Cedar Street and head east to State Road 776 with the goal to be finished with that leg of the work by October.
In May or June, 2022, and into next summer, work will begin to complete the project to Old Englewood Road.
"They are to keep traffic open," Marks noted. "They are not to close off (Dearborn) to traffic at any time. (Wright Construction) will have flag men to control traffic."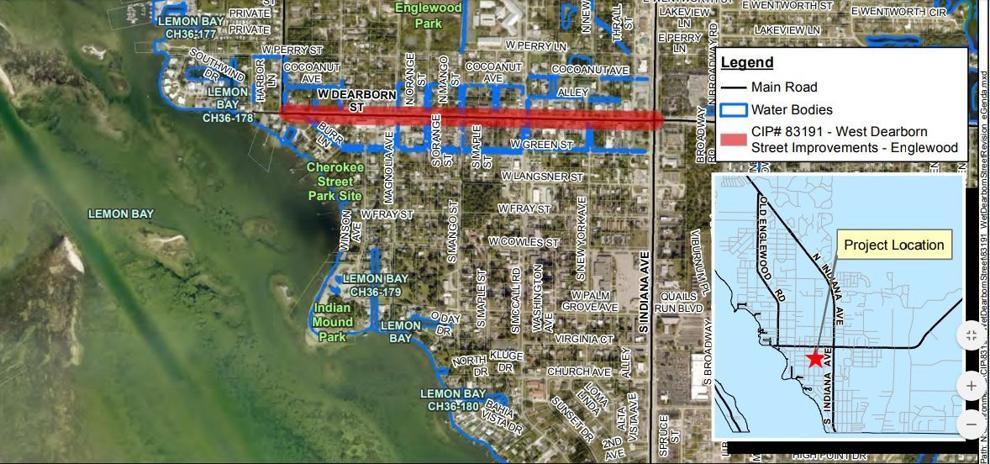 Also, the plaza will soon be under construction. Improvements will include a permanent stage and bandshell, restrooms, walkways, Dumpster area and lighting.
The advisory board approved allowing the Rotonda Rotary Club to schedule its two-day seafood festival at the plaza at the end of February, 2022. However, there's one caveat — whether construction the band shell and other amenities to the park are completed.
New architectural guidelines
Although Eliane Miller had to vacate her seat on the advisory board when she was elected to the Sarasota County Charter Review Board, Miller, an architect, will work with the CRA to develop new architectural guidelines for commercial and other non-residental new construction along West Dearborn Street.
The goal is create a criteria and booklet that spells out and narrows down what the features future development should embrace, Marks said.