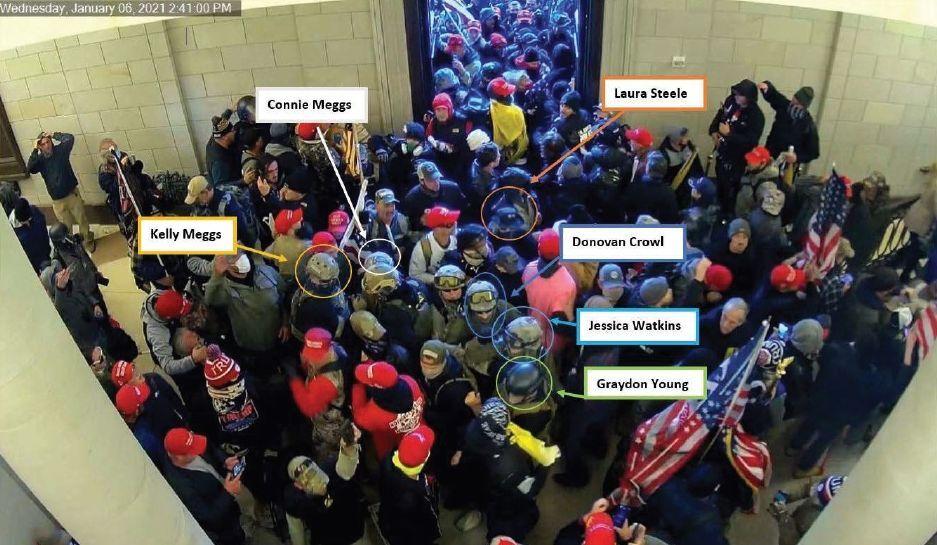 ENGLEWOOD — An Englewood man arrested for his part in the Jan. 6 riot at the U.S. Capitol has been refused bond and ordered to remain in jail.
A federal judge denied bond for Graydon Young, 54, the Associated Press reported Tuesday.
He and his sister, Laura Steele of North Carolina, were among six people arrested on federal charges last week, accused of storming the U.S. Capitol on June 6. They are all members of a militia group called Oath Keepers, court documents show.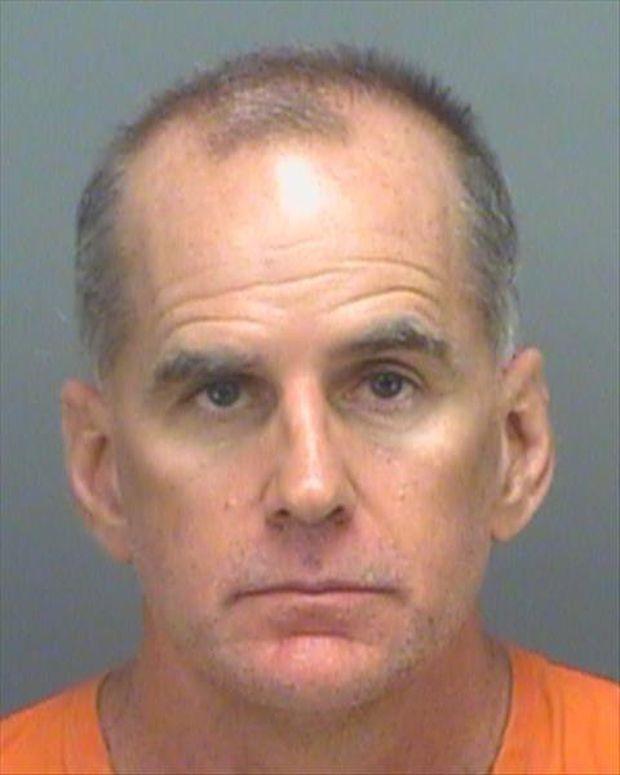 The Federal Bureau of Investigation accuses Young and other Oath Keepers of forming into "a military-style 'stack' formation that marched up the center steps on the east side of the U.S. Capitol, breached the door at the top, and then stormed the building," according to a report from the U.S. Department of Justice.
It also states that "Young allegedly arranged, for himself and others, training by a Florida company that provides firearms and combat training," before the Jan. 6 breach of the Capitol.
Young, whose address is listed as the 1900 block of Allen Street on his booking sheet, was arrested Feb. 15 in Tampa and turned over to U.S. Marshals the following day.
Arrested in addition to Young and his sister Steele, 52, of Thomasville, North Carolina, were Kelly Meggs, 52, and Connie Meggs, 59, both of Dunnellon, Florida; and Sandra Ruth Parker, 62, and Bennie Alvin Parker, 70, both of Morrow, Ohio.
The FBI says Kelly Meggs is the self-described leader of the Florida chapter of the Oath Keepers, "a large but loosely organized collection of militia who believe the federal government has been co-opted by a shadowy conspiracy that is trying to strip American citizens of their rights," court documents show.
Meggs wife, Connie Meggs, is also a member, along with Young and Steele.
The six are charged each charged with one count of conspiring to commit an offense against the United States, one count of depredation against federal government property, and unlawful entry, disorderly conduct, or violent conduct in restricted buildings or grounds.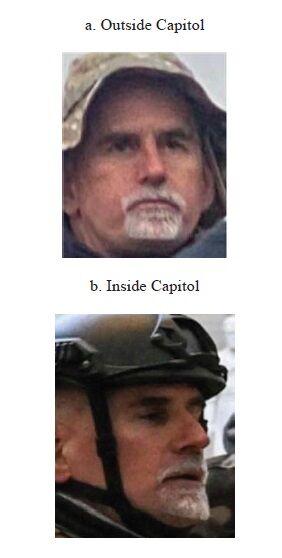 Young and others are also charged with obstruction after deleting texts and social media posts and accounts.
A woman at the address listed on Young's arrest sheet did not comment to the The Daily Sun on Friday.
Anyone who has information on anyone connected with the attack is asked to contact the FBI at 1-800-225-5324.