ENGLEWOOD — Sandy Bilsky has had six people step up to donate a kidney for him since January.
Bilsky, 78, has end-stage kidney failure. His kidneys don't filter waste and excess fluids from his blood. He spends half of his time in dialysis.
"My system isn't doing well with that," said the longtime Englewood resident. "To survive, I need a kidney donor — quickly. While I am registered with Tampa General and The Mayo Clinic in Jacksonville, I've been told it's a five-year wait with 100,000 people in front of me. I won't make it."
After The Daily Sun published a story in January about Bilsky's quest to save himself, he received donor inquiries and advice.
"There were two emails from religious folks who told me the only way to get a kidney was to 'give it up to Jesus,' and while I appreciated their sage advice, I know for a fact his kidney is not available."
Bilsky's story was shared on television. That led to 11 donation responses.
"I lost seven of them, either from just asking the right questions and getting answers that I knew wouldn't fly or they were eliminated in early testing from Tampa General," he said. "One potential donor tragically died before final testing, and the last three got to the very last stage of testing. Some medical issue was discovered in each of them that caused disqualification."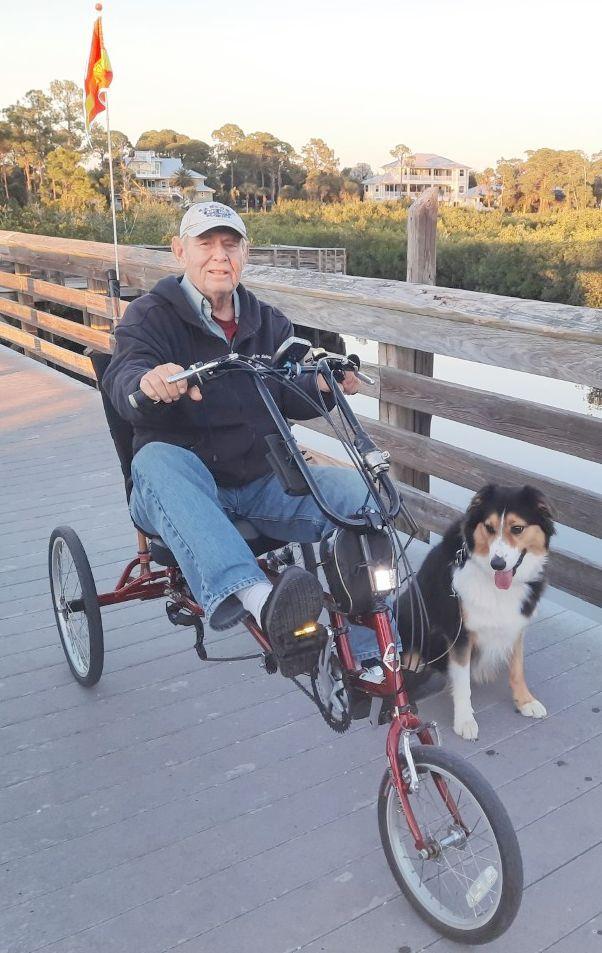 Bilsky was extremely grateful that so many stepped forward, but in the end, he didn't get the kidney he needs to save his life.
Bilsky said he's always been like the Energizer Bunny and doesn't live like a typical 78-year-old. He loves "heavy gardening," sailing, fishing and bike riding.
He has traveled extensively as well — and while in Englewood, has saved three people from drowning near Stump Pass through the years.
If anyone wants to give Bilsky a kidney, but they are not a match, their kidney can go to the next person in the program who is a match.
"I then move up the list and get a kidney that is my match from a stranger," he said, adding it could reduce his wait time to about a year. Transplant hospitals go to tremendous testing lengths to make sure that a prospective donor will have nothing but a good surgical and recovery experience."
His insurance will cover all the costs, including a donor's stay in the hospital and follow-up appointments.
"So you can imagine, sitting in dialysis every other day, I have more than enough time to think about my kidney search and the fact that time is definitely not on my side," he said.
"In total, I so much appreciate life and especially the love and daily encouragement and total support my beautiful wife, Anne, gives me to help me walk through this devastating situation," he said.