Graydon Young, an Englewood resident and member of the Oath Keepers militia, was ordered released from jail and onto house arrest until his trial for his involvement in invading U.S. Capitol on Jan. 6.
Federal prosecutors agreed Young was not a threat or a flight risk, and a federal judge allowed his release on his own recognizance while court proceedings continue.
The Oath Keepers are a loosely organized anti-government militia movement which recruits former and active duty military personnel, law enforcement officers and first responders, according to the FBI.
Federal prosecutors say Young joined the group on Dec. 3, and later helped his sister sign up.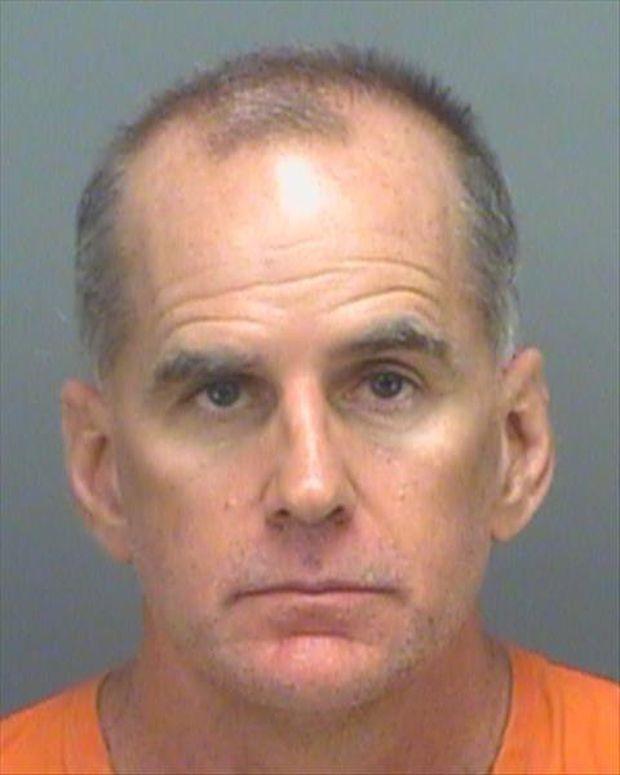 Several Oath Keepers, including Young, 54, and his sister Laura Steele, of North Carolina, were arrested after photos and videos showed them storming the U.S. Capitol with other Oath Keepers in a military style "stack" formation, according to the FBI.
Young and Steele were charged destruction of property, conspiracy and entering and remaining in a restricted building or grounds.
Prosecutors are alleging that the Oath Keepers also worked with the Proud Boys, a far-right, neo-fascist and exclusively male white nationalist organization, to try to stop Congress from certifying the 2020 presidential election on Jan. 6.
Young's attorney, Richard Foley, argued in a March 22 motion that his client has a clean record, saying he is a church-going and civic-minded member of the community.
Foley claimed that Young was struggling because of the "psychological burden of jail" and not being allowed to be with his family until his trial.
He said Young, who owns a Sarasota County business, is not a flight risk.
Channing Phillips, who was recently appointed as acting United States attorney, agreed that Young was not a threat or a flight risk, and could be released to home confinement.
"Young does not appear to have played a leadership role among his co-conspirators or to have himself been in advance contact with any other groups or individuals planning for violence in Washington, D.C., on Jan. 6," Phillips said.
U.S. District Judge Amit P. Mehta signed the release Tuesday.
According to the order, Young can't leave his home except for medical reasons or court.
Mehta ordered Young to stay away from Washington, D.C., except for court appearances, and said he could not have any contact with the Oath Keepers.
The court also determined he must wear a GPS monitoring device.
He's not allowed on a smartphone, computers, or device to communicate with others, it said. He must surrender his passport, and not posses a firearm, other weapons or explosives.
Young turned himself in to authorities at the Pinellas County Jail on Feb. 15.
In March, his case was transferred to the U.S. Court in the District of Columbia, and he was taken to a detention center in Washington, D.C. The case is being prosecuted by the U.S. Attorney's Office for the District of Columbia and the Department of Justice's National Security Division, Counterterrorism Section.
Young is required to appear in person for his next hearing on April 6 and all other court dates.
In recent weeks, prosecutors brought nearly 300 federal cases following the insurrection at the U.S. Capitol on Jan. 6. Hundreds of other people are still being sought by investigators.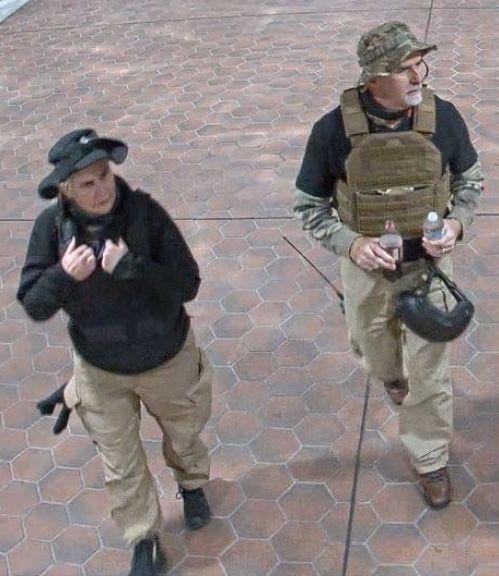 On Thursday, two other Oath Keepers, Joshua James, 33, of Arab, Alabama and Roberto Minuta, 36, of Prosper, Texas, were indicted in federal court. They were charged with conspiracy, obstruction of an official proceeding, and entering and remaining in a restricted building or grounds.
The pair were captured in photos and video on Jan. 6 with Roger Stone, longtime ally and advisor of President Donald Trump.