Izzie Kinsey, 18, tugged at the locket that held a photo of her dad James near her 2021 tassel, smiled and stepped onto the baseball field Friday night.
Lemon Bay High School class secretary Emma Sweiderk, 18, looked down at the senior class photo of the late Spencer Stephens she had pinned to her graduation robe and looked up at the sky.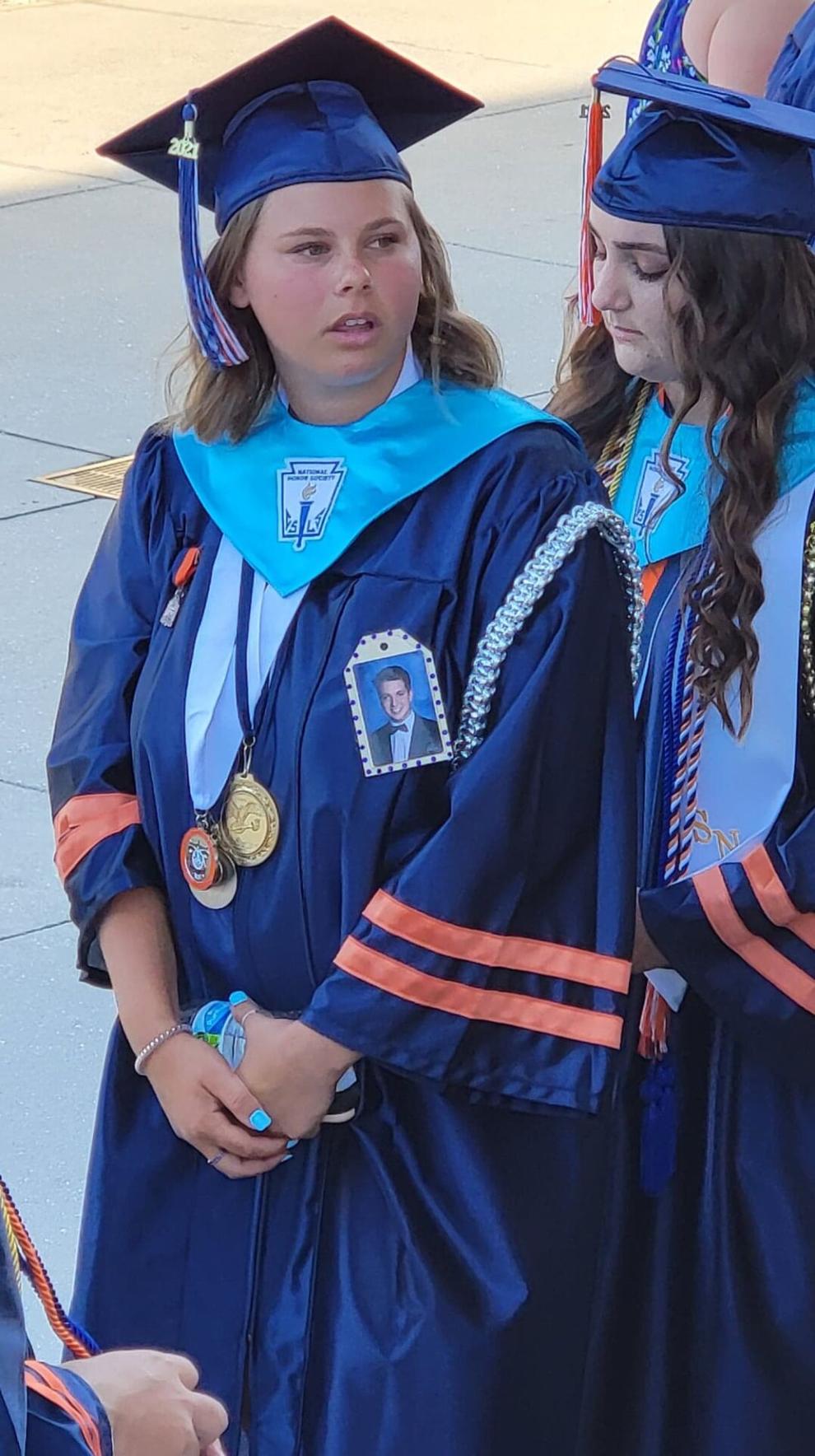 After introducing dignitaries at the LBHS graduation at the Charlotte Sports Park, Principal Bob Bedford asked for a moment of silence to remember 18-year-old Kylee Bontjes who passed away on Nov. 2.
For some like Kinsey and Sweiderk, the Lemon Bay High School graduation was also just as much of a celebration as it was a tribute to lost loved ones.
"Spencer was my best friend," said Sweiderk of the 2019 homecoming king who died Nov. 30 in a traffic crash. "I received a scholarship in his name. He is here with me tonight."
At graduation, Sweiderk messaged with Stephens' parents. They all cried tears of joy.
Kinsey, who plans on taking a year off to travel, said her dad died when she was younger but she still feels close to him.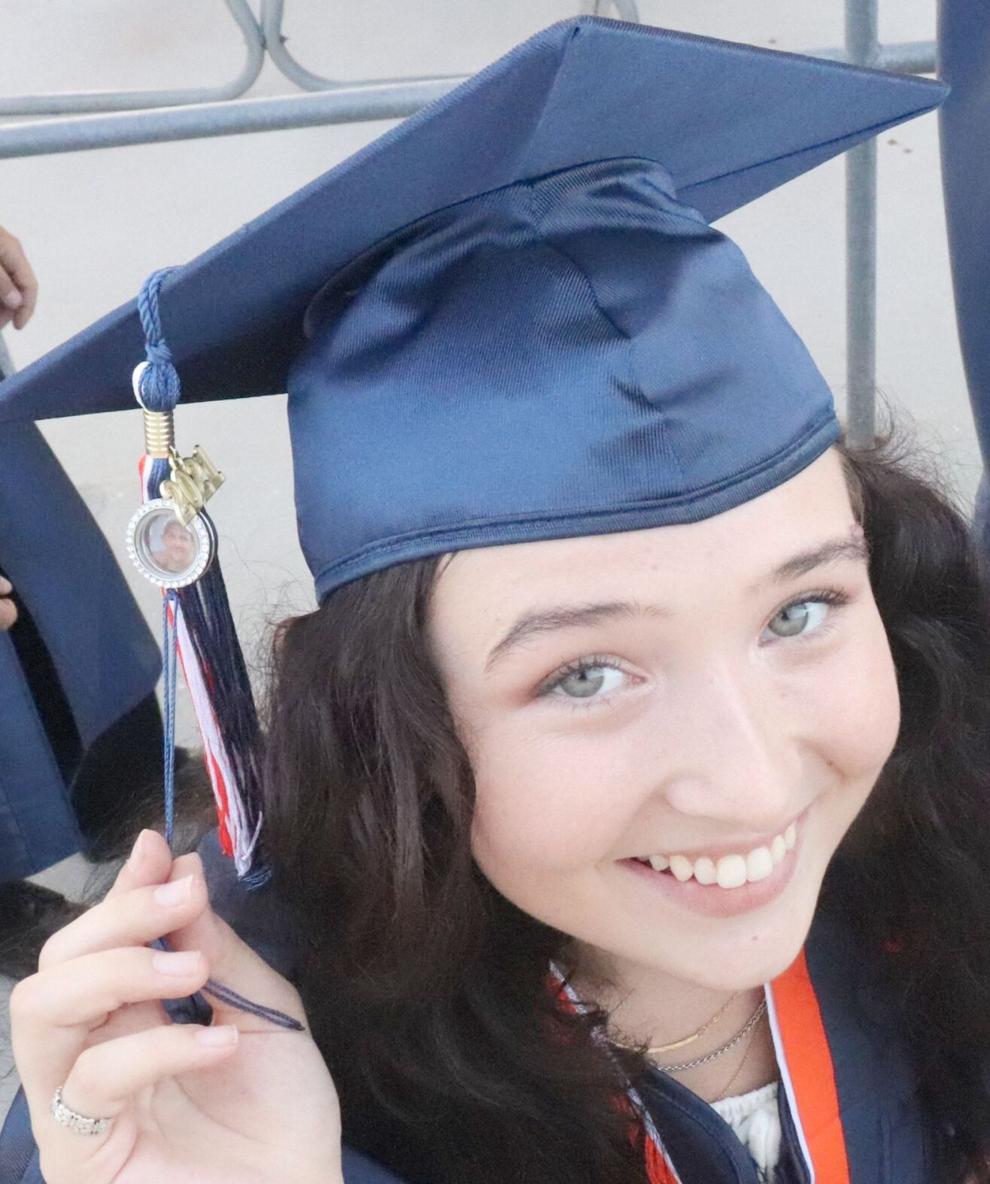 "He always believed in me and supported me," she said. "I just wanted him to know I did it. I graduated."
For three friends Samuel Mack, 17, Trenton Rex, 18, and Richard Winder, 18, their days of working behind the scenes of the school television news are over. But their friendship is strong.
"We are all going to State College of Florida," said Rex, who is studying education, along with Mack, who wants to go into film studies and Winder who wants to teach history.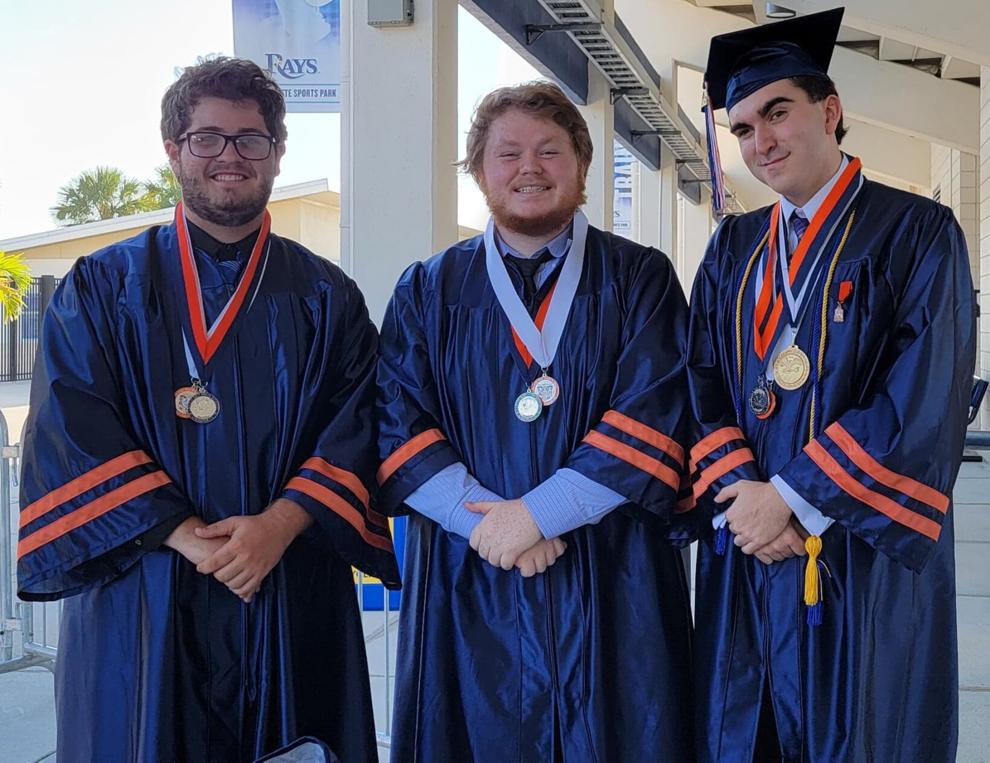 The trio remembers being told not to get political over the "mask mandates" and other hot topics this year.
"We could only talk about current events, but couldn't do commentary or satire about them," Rex said.
Rex and Mack listened as Winder, the class president, delivered his speech from the podium.
"No doubt that this year has been different," Winder said. "We had our junior year cut short, we couldn't see our friends for months. We were made to sit in front of a screen to learn. We didn't get homecoming, senior elf party, a goodbye assembly. We wouldn't have had a prom if it wasn't for the wonderful Englewood community. But we made the best of it."
After Nicole Darna belted out the national anthem, Bedford told the class they shattered a record with 213 students, or 93% of the class, graduating college ready.
"The graduation rate is 97%," Bedford said. "We had 152 students with a 3.0 grade point average, 90 with a 3.5 and 31 with a 4.0. The average GPA was a 3.25. Over four years we had 24 teams that went to the district championships."
Bedford said despite the pandemic, seniors still gave 25,659 community service hours with two students each volunteering 950 hours.
Graduates Lilly Crady, 19, who is off to State College of Florida to study art and business, and Sarah Colbert, 18, said the class of 2021 is a little more edgy.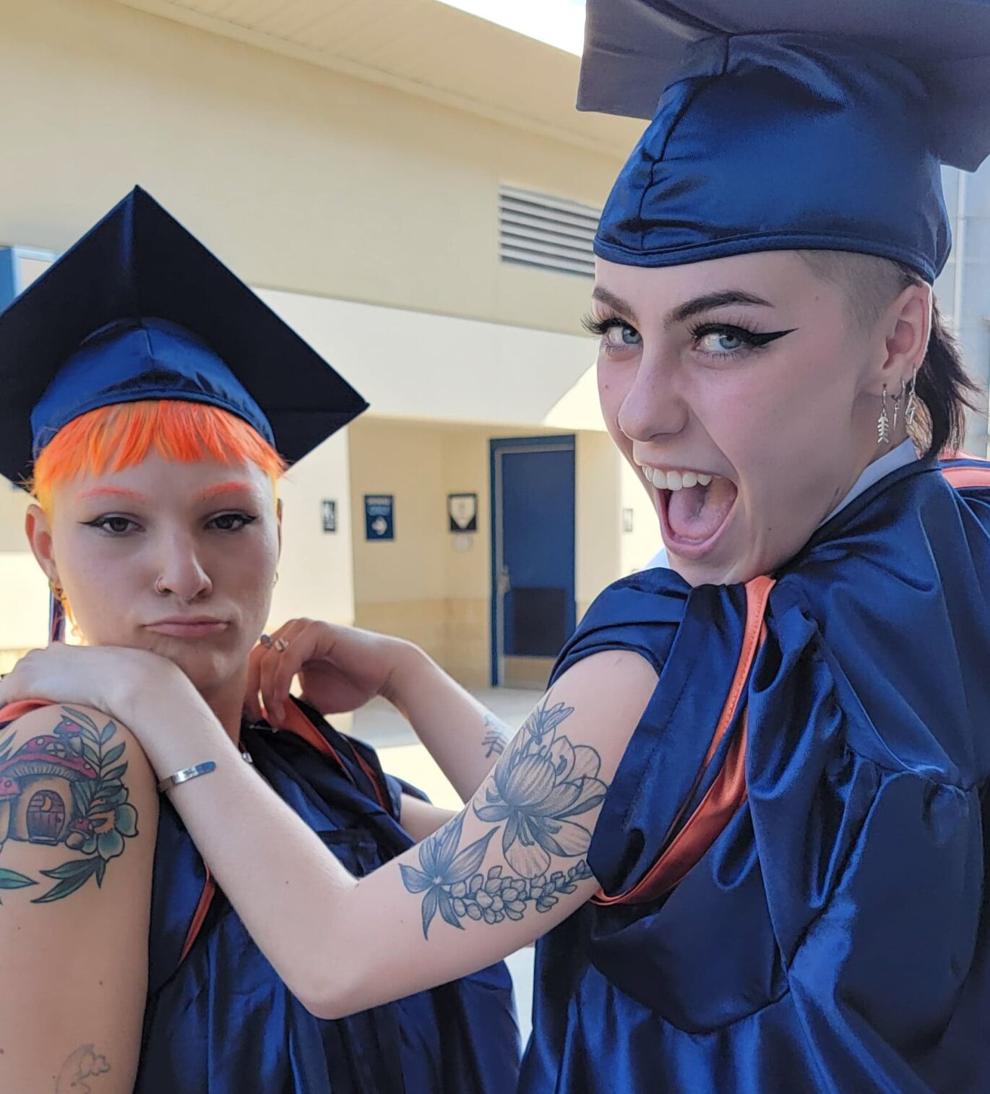 "I'm going to own my own tattoo shop," Colbert said. "It will have a cafe with a bakery on one side so guests can get a coffee while their friend is getting a tattoo. I have it all figured out."