It's time to turn off the lights.
The sea turtle nesting season official begins today. That means female loggerhead, green and Kemp's ridley sea turtles are expected to start lumbering onto local Gulf beaches to lay their eggs.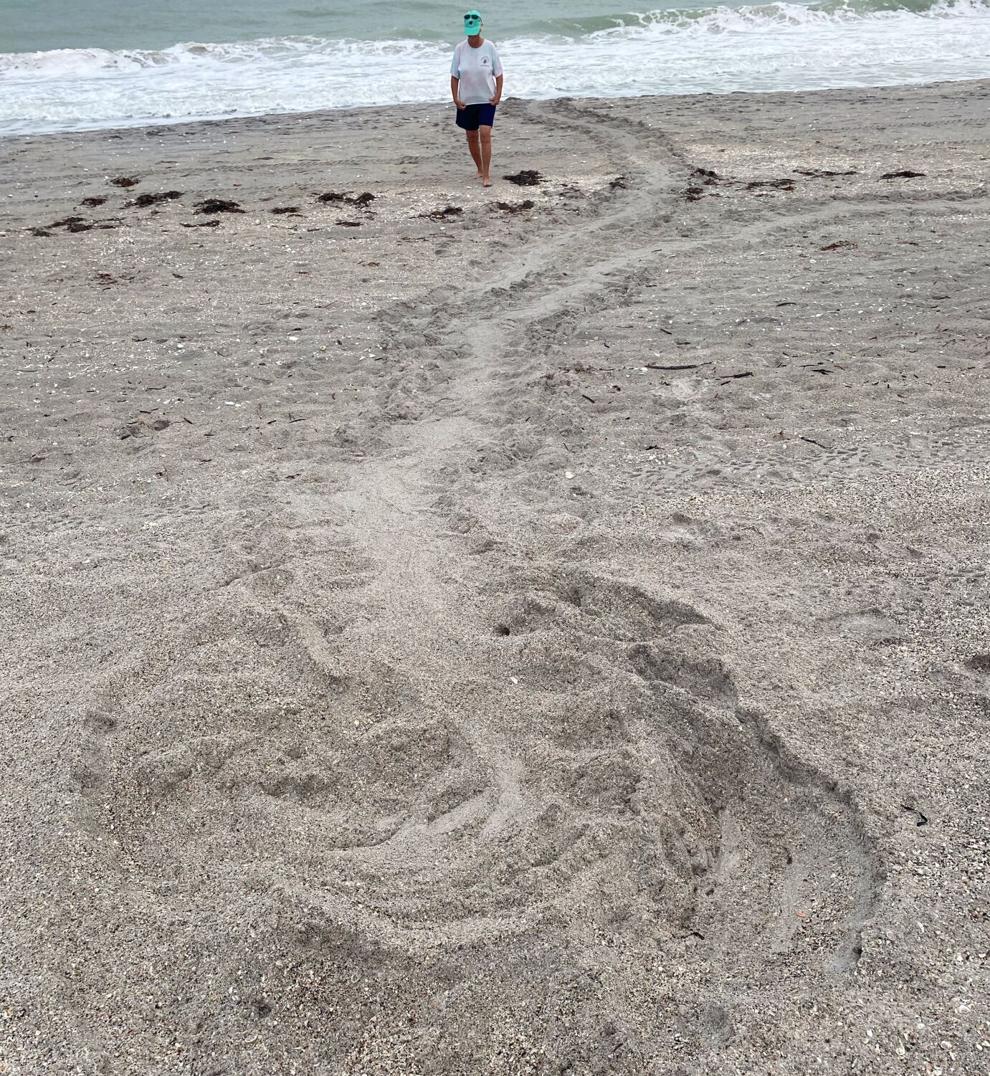 May 1 is the official start of the local sea turtle nesting season that lasts until Oct. 31.
People can help keep the turtle mothers and babies safe.
"When visiting Charlotte County coastal beaches, please give nests space when setting up at the beach, fill in any holes created and knock down sand castles," Charlotte County stated in a press release Friday.
"If on the beach at night, do not use flashlights or cell phone lights as they can deter nesting or confuse hatchlings returning to the water," the county cautioned.
As might be expected, sea turtles do not carry calendars with them. Two nests were reported last week. Hundreds more will likely appear in the weeks and months to come.
The Coastal Wildlife Club reported its first nest this season on Stump Pass Beach State Park at the southern tip of Manasota Key. The CWC oversees sea turtle patrol volunteers on Manasota Key.
Volunteers marked the nests with painted wooden stakes and plastic ribbons to keep people from stepping on them.
From Venice to Longboat Key, Mote Marine Laboratory oversees sea turtle patrols and reported its first nest last week north of the Venice public beach.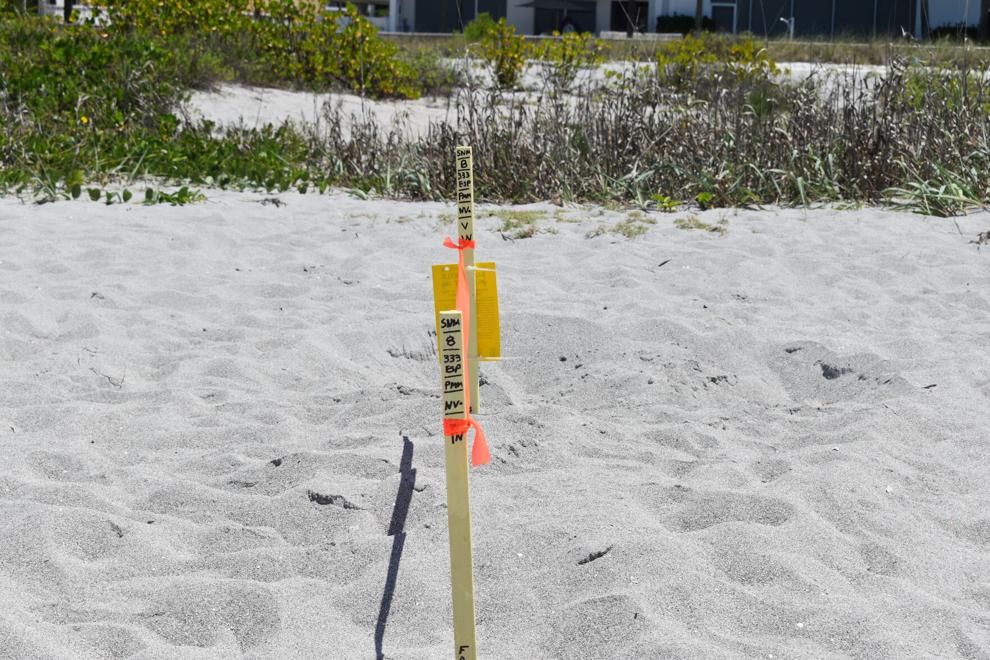 There are new nests to report — for now.
"We've documented few false crawls on Longboat Key and Siesta Key," said Stephannie Kettle, Mote public relations manager.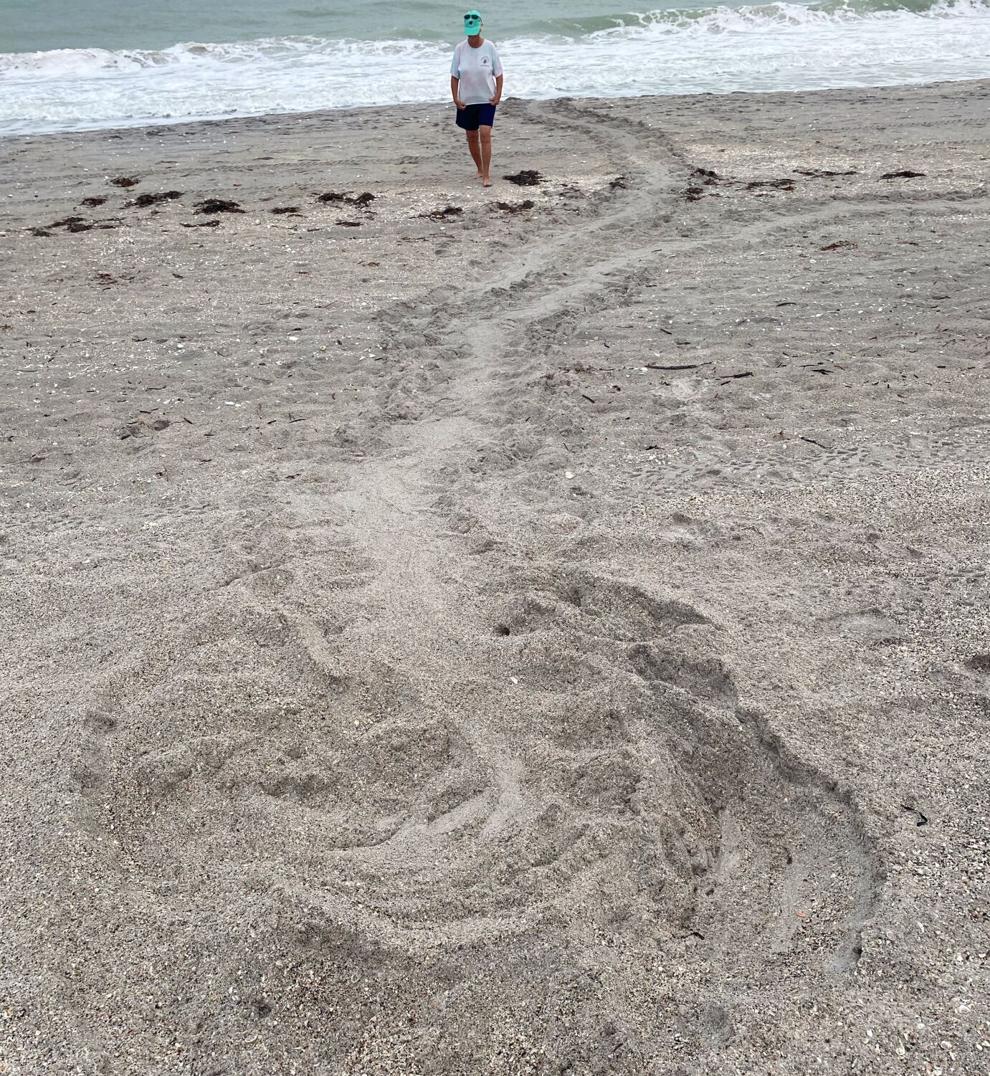 Brenda Bossman is the state permit holder overseeing sea turtle nesting on Palm Island Resort, Knight and Don Pedro Islands. Those two barrier islands have not yet seen any nests, Bossman reported Friday.
Loggerhead sea turtles are the most abundant in Florida waters and the most abundant nesting on local beaches. According to the state wildlife officials, females return to their nesting beach every two or more years and are expected to lay four to seven nests, one about every 14 days. Each nest contains 100-126 eggs that incubate in 60 days.
Local barrier islands are prime nesting sites for the sea turtles on Florida's Gulf Coast.
Artificial lighting, including flashlights and the bright lights of smart telephones, can dissuade an adult female turtles from nesting.
Florida Fish and Wildlife Conservation Commission cautions on myfwc.com how especially dangerous artificial lighting is for the hatching turtles emerging from their nests:
"In the past the hatchling turtles were guided to the ocean by an instinct to travel away from the dark silhouettes of the dune vegetation and toward the brightest horizon, which was the light from the sky reflecting off the ocean," wildlife officials stated.
"In present times, however, many coastal areas are highly populated. There are many artificial lights near the beach that can deter females from nesting and disorient hatchling sea turtles.
"The hatchlings travel inland, toward the artificial lights, where they often die from dehydration, are preyed upon by fire ants and ghost crabs, or sometimes crawl onto the road where they are run over by cars," the wildlife commission website states.
Also, the FWC posted a study online of the impacts of artificial lighting on nesting sea turtles and hatchlings.
The city of Venice, Sarasota and Charlotte counties all have ordinances in place calling for lights shining on the beach to be turned off or redirected. Drapes or blinds should be closed to minimize any indoor lighting shining onto the beach.
All sea turtle species are federally and state protected as endangered and threatened species.