PLACIDA — Shortly after midnight Friday, Charlotte County's Placida boat ramp became a crime scene.
Charlotte County Sheriff's Office forensic team spent most of Friday investigating an abandoned 2018 Ford Transit van parked at the ramp, a popular county-owned facility at Placida Road and the Boca Grande Causeway.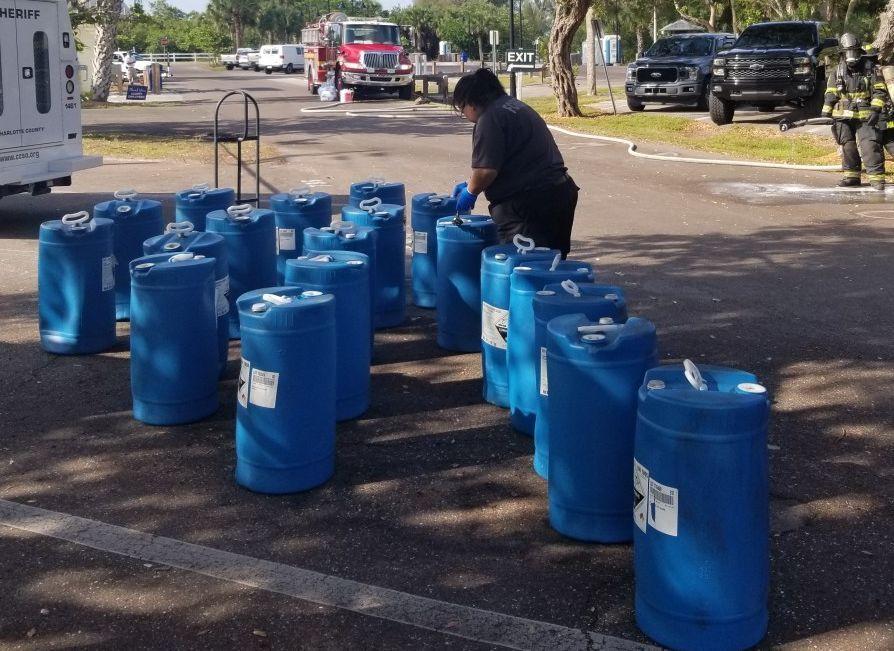 Detectives discovered the abandoned van loaded down with "roughly" 20, 15-gallon drums filled with gasoline, approximately of 300 gallons of fuel, according to sheriff's reports.
CCSO reported how a deputy discovered the van after noticing a silver van and another vehicle appearing to be disabled alongside Placida Road shortly after midnight.
"As the deputy pulled over to assist, the van pulled off and (the abandoned van) was located in the boat ramp parking lot shortly after," the report stated.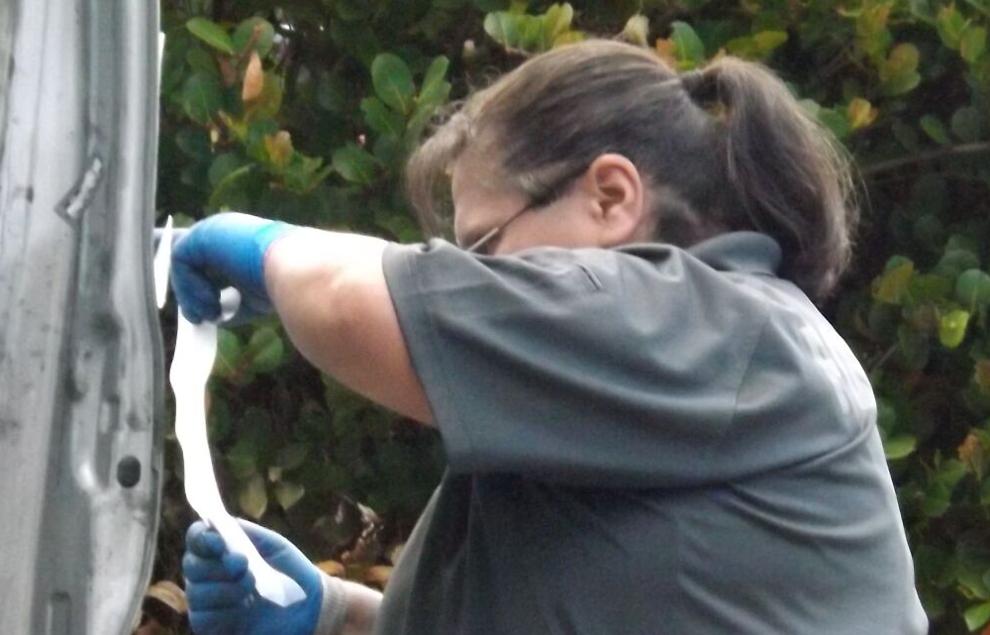 The Englewood Area Fire Control District helped dispose of the gasoline. Englewood firefighters first received the call at 3:44 a.m. and were called to the scene at 9:03 a.m. on stand-by while a hazmat team removed drums of gasoline, Englewood Battalion Chief Don Pasick said.
The incident remained an open investigation Friday. Authorities asked residents of Placida and the neighboring barrier islands to report any suspicious activity, boat or people.