ENGLEWOOD — Pat Knox and her partner Ed Nalewaik were devastated after finding eight tortoise burrows crushed on a trail near her home.
"It's just horrible," said Knox, 83, who retired last year as longtime manager of the St. David Jubilee Center in Englewood. "They had no regard for nature or its creatures. They plowed through trees and tore up tortoise burrows. They are protected under the law. It's illegal to kill tortoises or disturb their burrows."
Knox and Nalewaik walk the five-acre trail behind Nalewaik's Wentworth Street house almost daily. However, last week it was a bit too cold for them. They stayed inside at Knox's home for two days. On Sunday, when they ventured out, they immediately knew something was wrong.
"Someone haphazardly bulldozed trees and deliberately crushed all eight tortoise habitats and two raccoon dens. Some of them are tucked away, and yet they were still destroyed. The tortoises, which two were older, lived in harmony back there with raccoons, a 'possum, armadillos and a fox. Ed loves taking pictures of them. We haven't seen them since Saturday."
Nalewaik's neighbors Tom and Lee Renaud were also upset.
"I think they came in the gate near the side of our home," Tom Renaud said. "What they did was disturb an ecosystem. The tortoises come to our yard to eat the grass. They nest out there. They must know it's safe because they come here every day."
Knox reported the issue to the Sarasota County Environmental Protection Division and Florida Fish and Wildlife Conservation Commission.
"Rachel Herman, Environmental Protection Division Manager, PDS, said that staff did not find relevant permits for this type of work in the immediate area," Sarasota County spokesperson Brianne Grant wrote in an email.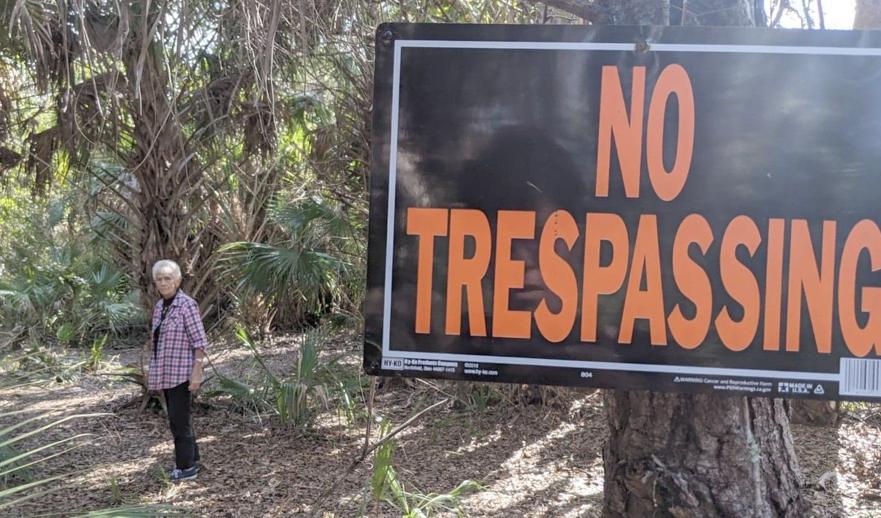 "We were very happy the county came out pretty quickly," Knox said. "They felt it was just vandalism and there wasn't enough evidence to do anything. (State wildlife officers) also said it looked like someone was out there joyriding. My problem is the tortoise habitat was targeted.
"It looks like nothing more can be done unless someone speaks up," she said. "It makes me sick. Not only did they plow through the critters' homes, but they bulldozed trees. The trees will grow back, but I don't know if the tortoises will."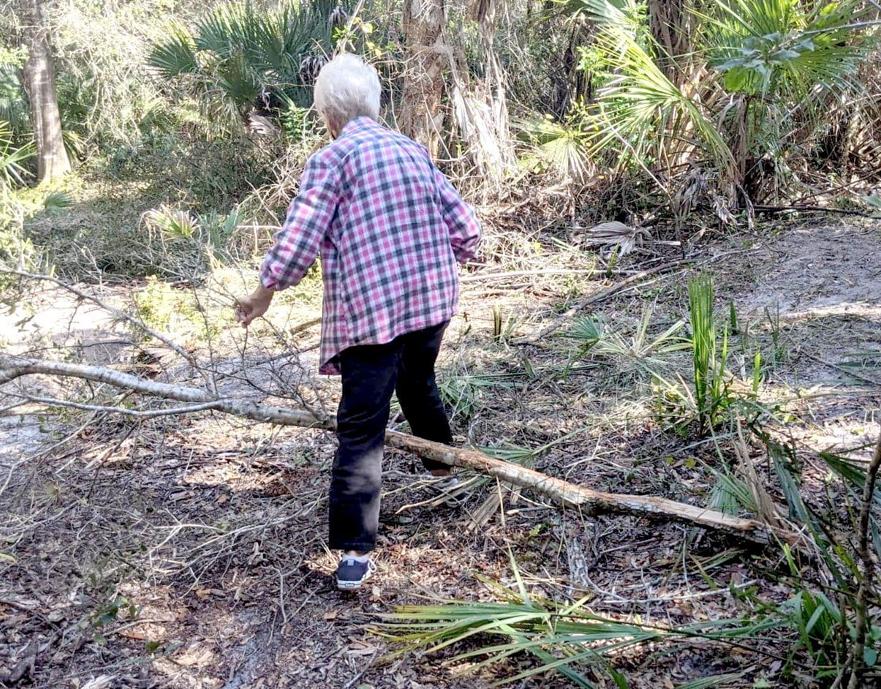 While construction is going on at nearby Englewood Elementary School, no vandalism was reported there, according to the school resource officer. However, two weeks ago, a Gator utility 4-by-4 vehicle was stolen from the construction site.
Land Solutions of Fort Myers also owns nine acres that border the property on McCall Road. They didn't report any vandalism and don't have active permits on that property, according to the company.
In Florida, the gopher tortoise is listed as a threatened species. Both the tortoise and its burrows are protected under state law. The law states, "no person" can take, pursue, hunt, harass, capture, possess, sell or transport any gopher tortoise or parts thereof or their eggs, damage, or destroy gopher tortoise burrows."
Gopher tortoises must be relocated before any land clearing or development takes place, and property owners must obtain permits from the Fish and Wildlife Conservation Commission before capturing and relocating tortoises, according to the commission's website.
Grant said the county notified the state about the damaged habitat in Englewood.
"Anyone can report a violation on the FWC website or call it in," she said.