ENGLEWOOD — Nancy Wille has lived in Illinois and Englewood.
Her heart belongs to Englewood.
"The history of Englewood is very important," said Wille. At 82, she can recall the installation of Englewood's first stoplight at Dearborn Street and Indiana Avenue, the beginning of Lemon Bay High School and many Pioneer Days celebrations.
She does her part to see that history preserved as an active member of the Lemon Bay Historical Society that helps to ensure Englewood's past will not be forgotten.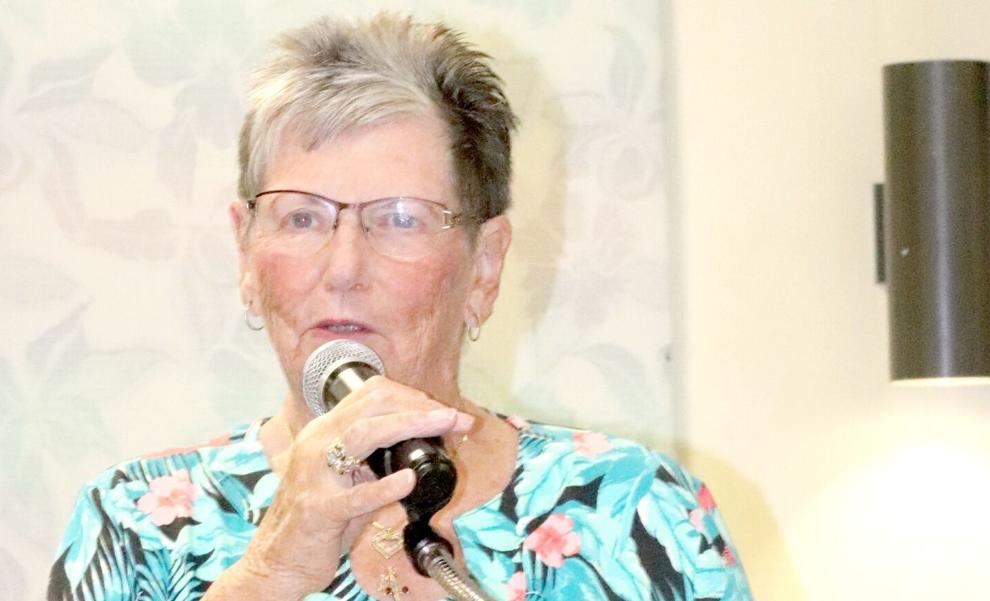 In June, the Englewood Area Chamber of Commerce recognized Wille's contributions to the community by inducting her into the Secret Society of Smoked Mullets. It's an honor bestowed each year on someone who has contributed much to the Englewood community over decades.
"I am very proud of being named," Wille said.
As much as she loves Englewood's past and its preservation, Wille does not oppose progress. She looks forward to the renovation planned along West Dearborn Street. The street is the heart of the community, Wille suggested, and still reflects Englewood's past.
"The revitalization of old Englewood is important as this is where Englewood started in the 1800s," she said.
That is typical of Wille. She is both a preserver of the past and a trailblazer.
Nancy's father, Robert Scott Sr., moved his Mercury Outboard business from Illinois to Englewood, opening a shop on West Dearborn. The family visited Englewood in the winter, starting in 1949, and then became residents in 1955. His other businesses in his adopted community included a pet store, equipment rental and Western Union services.
Robert Scott Sr. was active in the community, serving as a local Civil Defense and Red Cross director, and was among those who helped to establish the first ambulance and volunteer fire department in Englewood and later Englewood Community Hospital.
In those days, Englewood residents would have to wait until ambulances came down from Sarasota. Wille's father and her brother, Bob Scott Jr., helped provide the ambulance service. The two delivered two babies on separate occasions.
Wille and her brother raced small boats. They were light, and rode low on the water. Nancy was one of three women who completed in races, and the first single woman to attend and complete the Mercury marine mechanics school in 1956.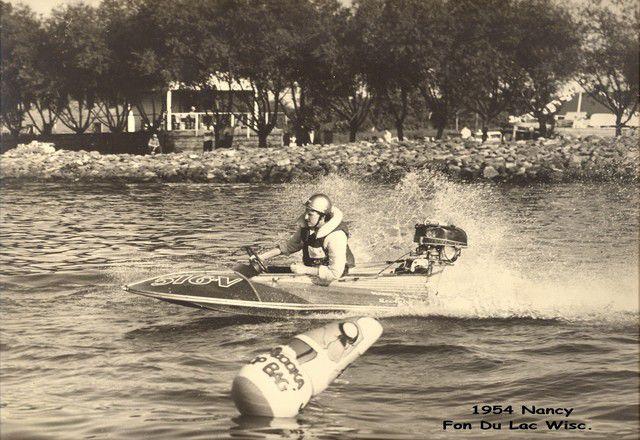 Nancy married Leroy Wille in Illinois in 1958. The couple settled permanently in Englewood in 1969 where they've raised their two children, Scott and Lisa. Wille now has four grandchildren and a great-granddaughter. Leroy died one hour into New Year's Day, 2015.
Nancy has always loved sewing. Over the years, she'd stitch together everything from canvas boat covers to wedding dresses. When her daughter Lisa attended Lemon Bay High (she was in the first graduating class), Nancy volunteered to stitch up Lemon Bay football players' uniforms and served as the seamstress for school's first band uniforms, which were white dress shirts and black dress pants.
She also developed her photographic talents and studied computers at night that helped her land a job at First Saving and Loan, where she worked for 11 years.
She combines both her photographic and computer skills to keep Englewood's history from disappearing into the past.
Her friend, Esther Horton, described Wille as someone who is kind and generous and unassuming. Wille has gathered information about Englewood's past and has developed it into a presentation.
"She doesn't seek out the the attention," Horton said. "She does it because she wants to."
Historical Society president Charlie Hicks said, "She's part of Englewood history."
Describing his longtime friend and fellow Historical Society board member, Hicks said Wille is someone who will help a person whenever called upon. And she's very tenacious no matter what she tries to accomplish.
Wille sees herself following her father's example by being involved with the community.
Now, that doesn't mean she doesn't know how to relax and have fun. Over the years, Wille belonged to bowling and women softball teams, the Englewood Garden Club and other clubs. She was active both in the local Elks and Moose lodges. She also enjoys shelling with her family on local beaches.
Wille might not hum "Born to Be Wild" to herself, but she's no stranger to taking to the open road on a Harley or Triumph or Honda motorcycle. She's clocked more than 200,000 miles on motorcycles.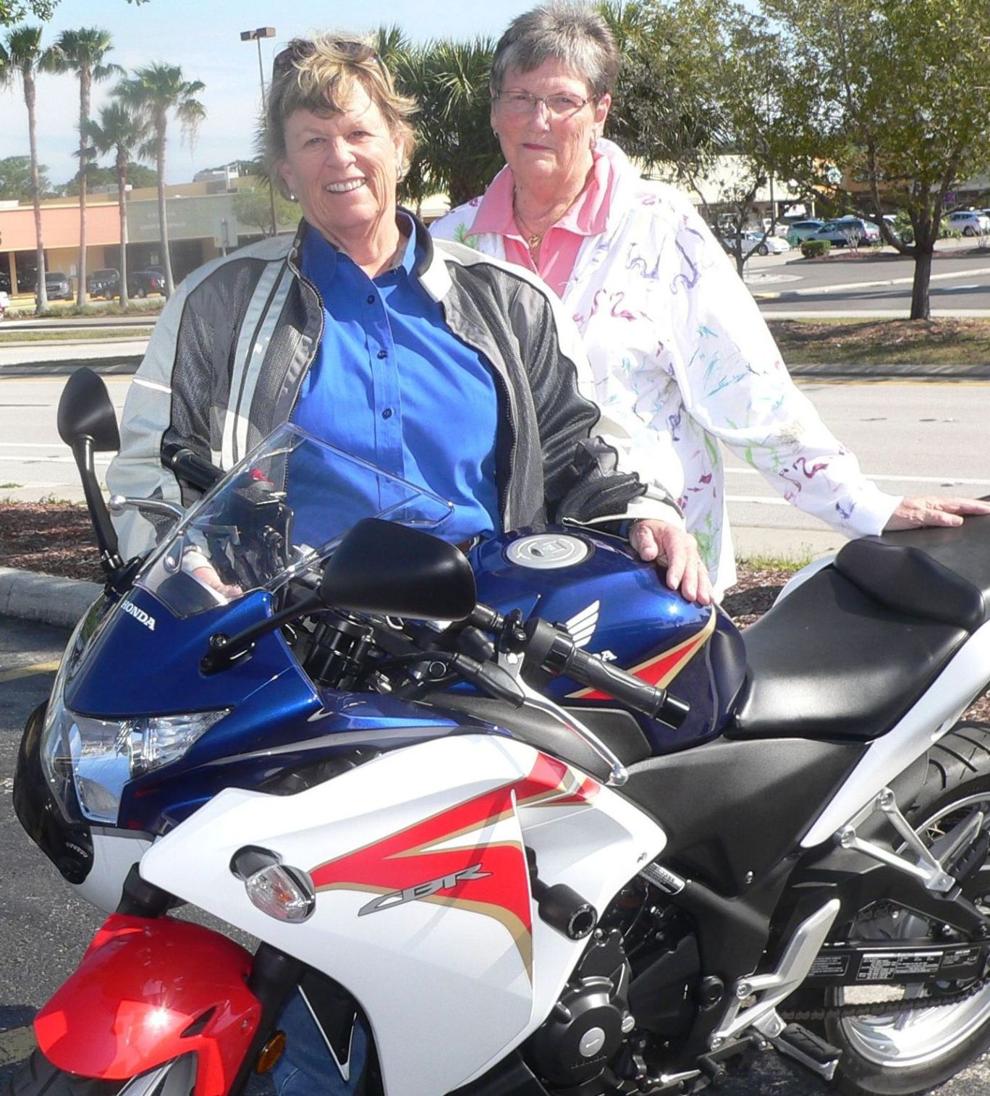 Wille did not ride motorcycles until she married. However, motorcycling may be in her genetic makeup.
She has a photograph taken in 1912 of her grandfather Robert Scott and two others on Harley-Davidson Excelsior motorcycles when he road for a Harley factory in Youngstown, Ohio. Her grandfather died in the 1918 flu epidemic. Her father, who grew up as an orphan at Mooseheart, a home for children of Moose members, rode motorcycles. Her children and grandchildren are no strangers to motorcycles.
Like her involvement in Englewood's civic activities, Wille has been an active member in various motorcycle groups, such Motor Maids, Harley Women and Women on Wheels. Throughout the years, she rode motorcycles to annual Motor Maid conventions in the continental United States and Canada.
The roads for her always led home to Englewood.
These days, as Wille looks ahead, she hopes Englewood maps out a future thoughtfully.
"We need to protect the uniqueness of Englewood beaches by not allowing high rises and consider the impacts on water, roads, schools with (future) development," Wille cautioned.
"We need to take care of the children as they are the future of Englewood," she said, suggesting the historical society members can ensure children will be rooted by showing them historical videos of Englewood.
Wille encourages people learn more and participate in the Lemon Bay Historical Society. To learn more about the historical society visit lemonbayhistory.com.