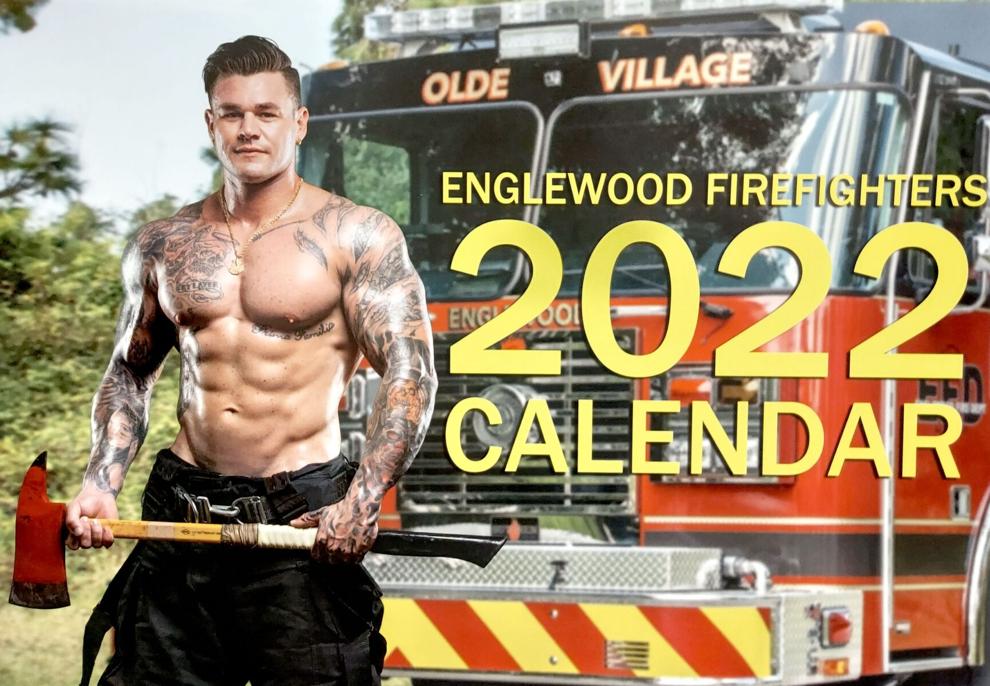 ENGLEWOOD — For $10, it's one of the "hottest" deals in Englewood.
The 2022 Englewood Firefighters Benevolent Association calendar is on sale.
They make great gifts, according to Englewood Firefighters Benevolent Association President Lt. Brent Florea, who is also in the calendar.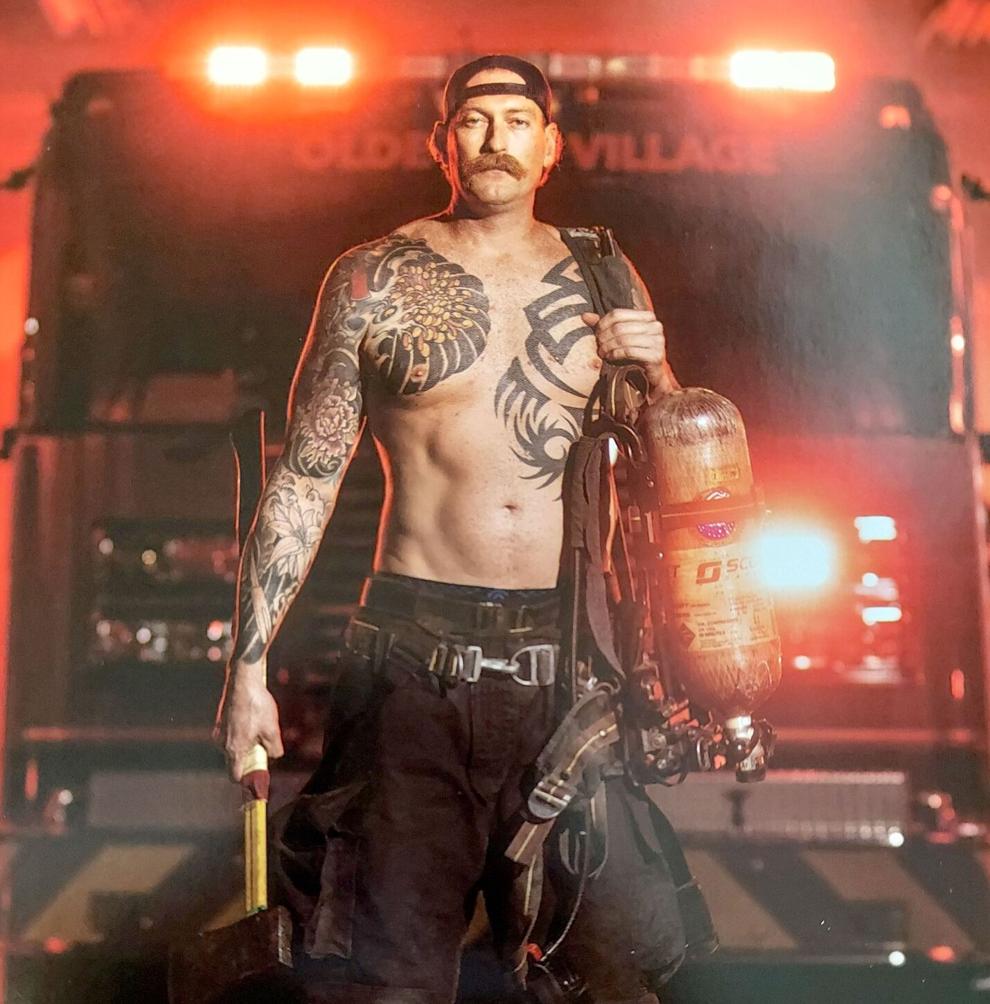 "They absolutely are good for gifts because they feature our own local firefighters," he said. "The ladies love firemen, clothed or unclothed, it doesn't matter. What's fun is their local family members love seeing their loved ones featured in the calendar."
And it's for a good cause, he said.
The association is there for fallen firefighters. The group, which has about 52 members, paid for the funeral of firefighter Rick Gilbert, who was 34 when he died.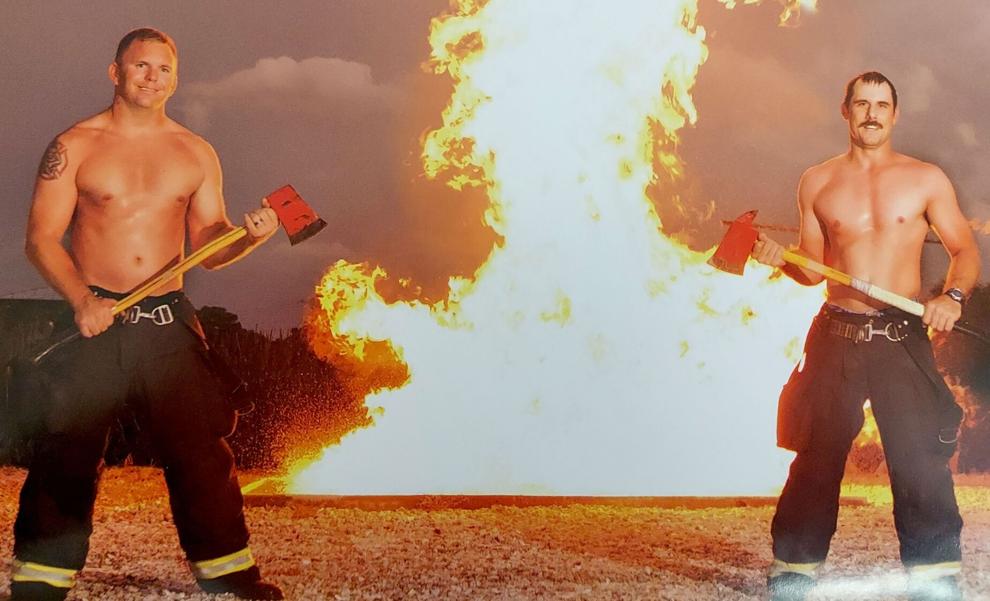 "Our Benevolent Association also helps firefighters who are having a difficult time," Florea said. "We are here to help our own."
It helped with Bikes for Tikes and other events in the community.
This year, the calendar has fan favorites of years past — and a few from photo shoots that weren't used in the past, he said.
"We did a throwback version with some of the favorite cover photos and a nice centerfold," Florea said, adding this is the sixth time the crew has done a fundraiser calendar.
Most in the calendar are shirtless and tattooed and either smiling or serious. They are in front of equipment or at the training center, with axes, or in other Englewood locations. There are no green screens. The settings are real. The calendars were shot by Chad Dion, local photographer with Dion Photography in Englewood.
Englewood Area Fire Control District Chief Brian Easton said the calendars are popular.
"They've been doing them since before I got here," he said. "I think people enjoy them."
The calendar features shots from the A-B-C shifts including firefighter Dominick Fanti, Lt. Shane Williams and firefighter Jason Hirschy and others who protect and rescue Englewood residents.
Calendars are on sale at Obee's Soups Salads Subs, 240 S. Indiana Ave.; Made in the Shade, 2411 S. McCall Road and the Englewood Area Fire Control District's administrative office, 516 Paul Morris Drive, off River Road.
The Benevolent Association has a few 2021 firefighter calendars left for $3 each. They are also selling short and long sleeve breast cancer awareness shirts. The black shirt with pink, red and black in it was designed by a Lemon Bay High School student.