ENGLEWOOD — Charlotte County is getting ready to fix a road that began deteriorating shortly after it was built five years ago.
The county anticipates it will cost $1.9 million to repave Winchester South Boulevard between State Road 776 and Placida Road in Englewood. It will pay for it out of the county's bridge and road program maintenance funding.
The county has not scheduled the start of the project.
Problems began popping up on the road four years after it was completed and open to traffic in June 2015. Drivers complained in 2019 that the asphalt appeared to be melting and separating from the road base, leaving a rough surface pitted with large holes and tire-jarring bumps.
Normally, residential roads don't need to be repaved for 20 years. Collector roads, like Winchester Boulevard, generally need repaving in 15 to 20 years.
South Winchester didn't last four years.
Work crews have replaced asphalt at several locations along the three-mile stretch, particularly at the south end, near St. Francis of Assisi Catholic Church, and the north end, near the RaceTrac gas station and store.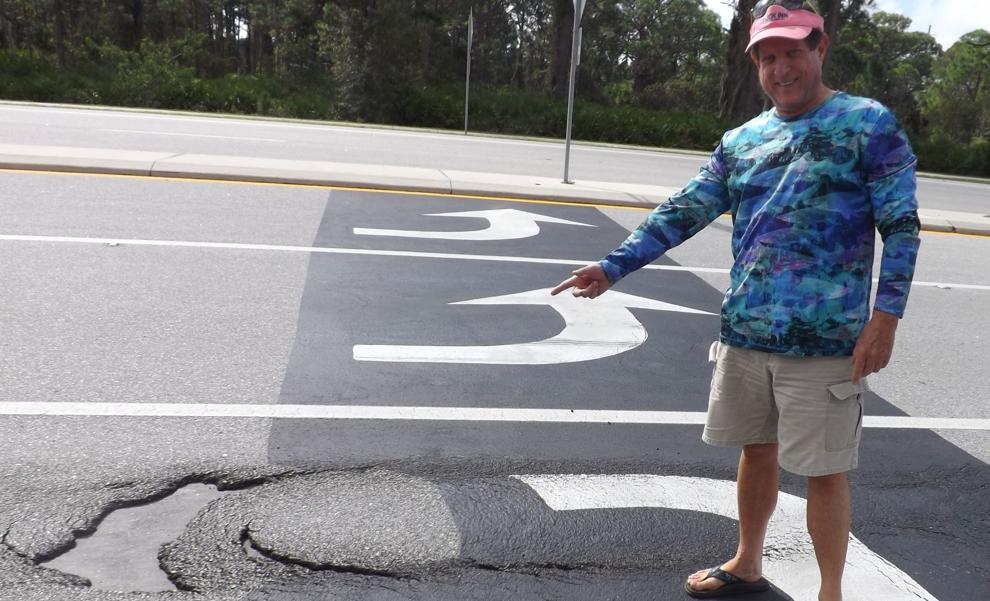 Charlotte County Public Works Director John Elias explained to commissioners Tuesday why the asphalt on the roadway suffers from "surface slippage" and how the problem can be resolved.
"Historically, this has never been a issue with the millions of dollars for paving and the hundreds and thousands of miles of repaving," Elias told commissioners.
A portion of Piper Road near Punta Gorda, however, experienced similar problems. At first, Public Works thought the problem was an anomaly, until Winchester South's asphalt started buckling.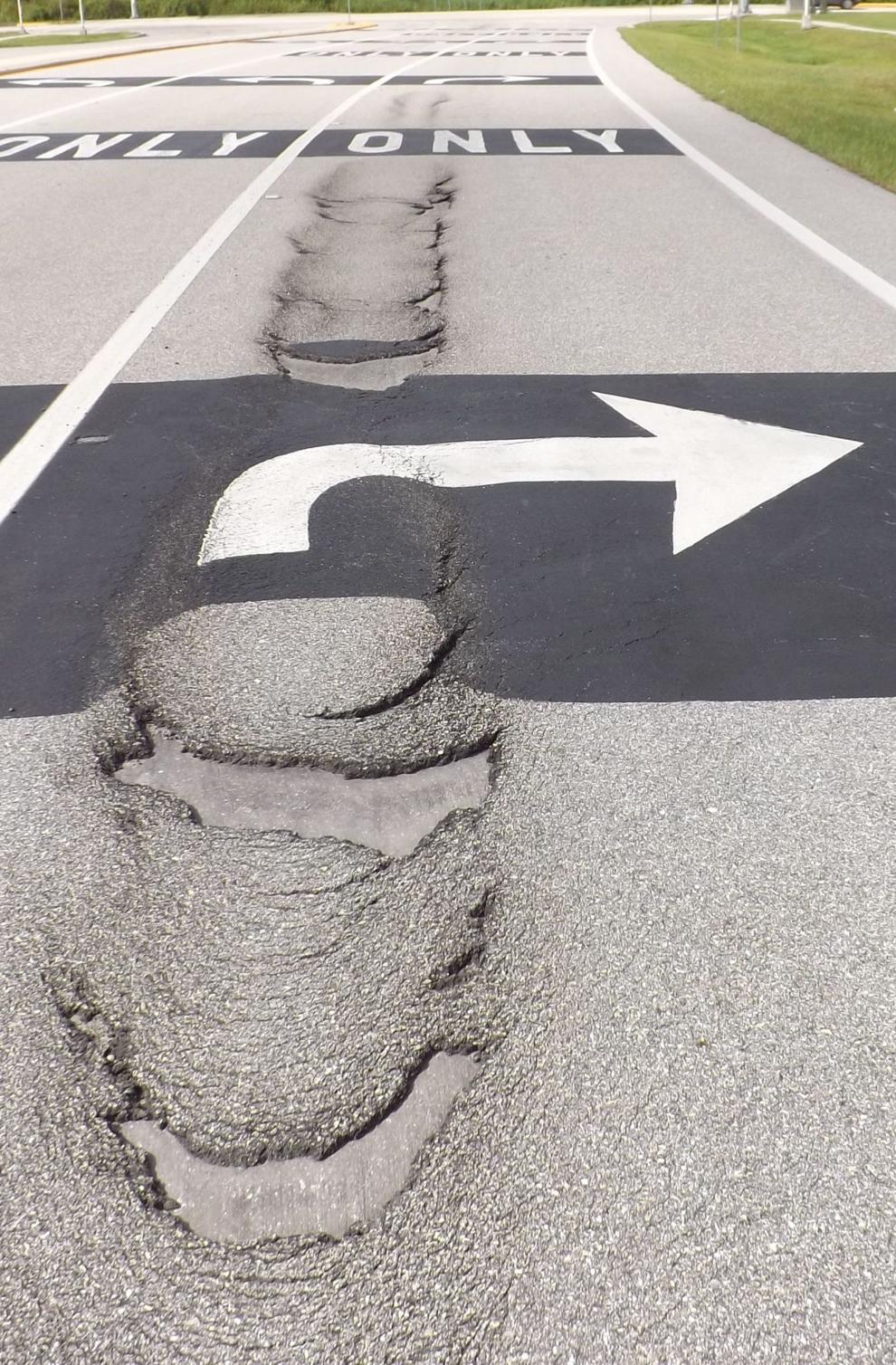 After testing, the base was determined to be solid but the "tack coating," the bonding material between the surface layer of asphalt and underlying base, failed to solidify sufficiently between the two layers of roadway.
Public Works concluded, Elias said, the county needs to thicken the surface layer of asphalt to create more "insulation" between road layers, and bond the surface layer to the base layers with "trackless tack," described as a mixture of asphalt and water.
Since 2015, the Florida Department of Transportation and other jurisdictions adopted trackless tack and similar procedures into their repaving programs.
"FDOT engineers report that much improvement has been made in the last (five-plus) years to ensure the tack is being properly handled," Public Works stated in its PowerPoint presentation to commissioners.
The county will also conduct closer and more frequent inspections of newly paved roads and require three-year warranties, not just an one-year warranty as it has in the past, from its asphalt contractors.