It is true what they say, "time flies when you are having fun."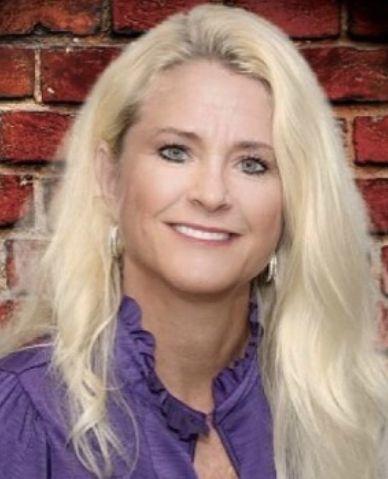 I guess that is why it is hard for me to believe it is already May. The fifth month has always been associated with fast things … racehorses with the Kentucky Derby on the first Saturday in May and race cars at the end of the month with the Indy 500.
The Englewood Chamber is busy zooming along with something for everyone. This week we celebrate success with a ribbon cutting at the new addition to MarineMax at 7090 Placida Road from 4:30-6 p.m. Wednesday. Capt. Tom Healey will be on hand to answer questions and show off the new boat ramp and storage facility in Cape Haze.
Our monthly Business Card Exchange promises to be a big party with plenty of food, drinks, entertainment, and swag courtesy of Paradise Exclusive, who is a Super Star member of the Chamber. Thank you, Jim Benson. Other partners involved in the networking event include Benham Contracting, Ephesus Mediterranean Grill and the Boys & Girls Club. Save the date: 5-7 p.m. Wednesday, May 12.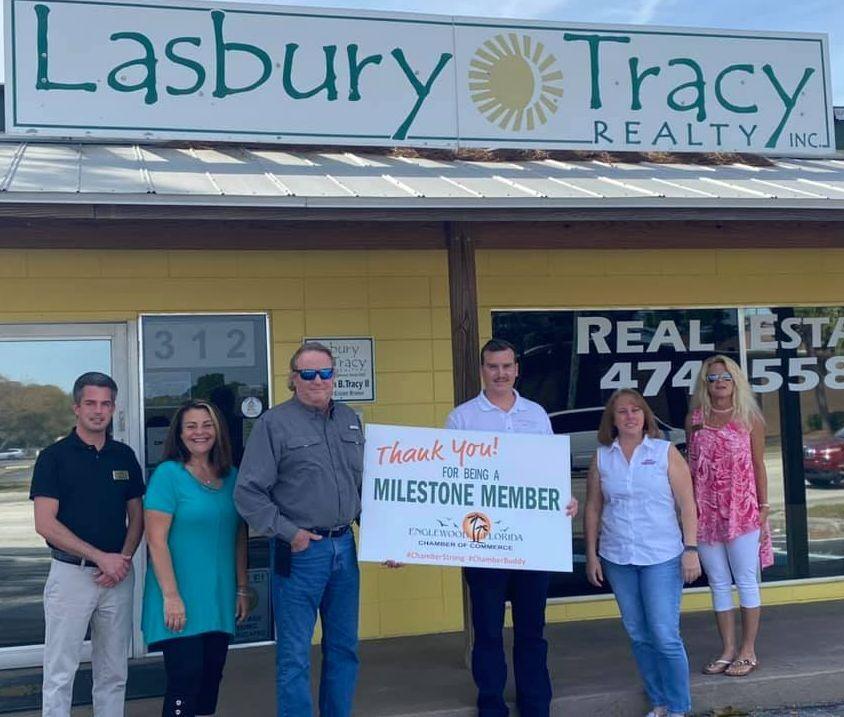 We are also excited that Texas Best BBQ will be the venue for this month's Biz@Noon on Wednesday, May 19. Due to space limitations, this month's networking lunch will be a "drive-thru" style. Which means you make your reservation on our website, EnglewoodChamber.Com and when you drive thru to pick up lunch, you get to do some virtual networking with us via videos on the Chamber's Facebook page. Real food with virtual networking.
This style was very popular during the peak of the pandemic when we were not allowed to dine inside restaurants.
My Membership Committee continues to recognize our "Milestone Members" each week. This is a campaign we began in March with the mission of honoring weekly a long-standing chamber member for their continuous support. We present them a certificate of recognition, they are featured in our weekly newsletter, on Facebook and Instagram, in the local newspapers and for one week on our digital billboard. It is a great way for us to show some love and celebrate success for these upstanding pillars of our community and chamber.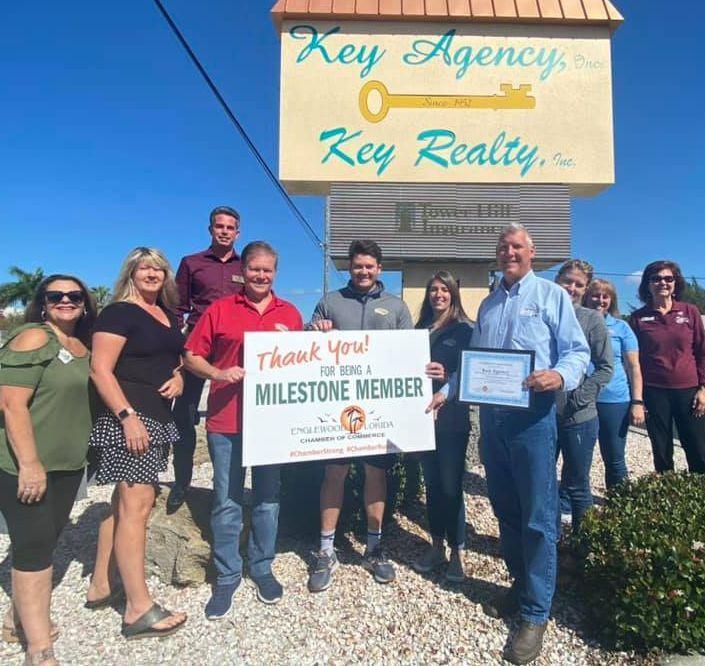 Speaking of pillars of our community … the honored tradition of The Secret Society of Smoked Mullets returns this year. The breakfast ceremony will be held on June 18 at the Englewood Elks. Registration is required and is now open on the chamber's website. Will there be mullet along with the eggs? That remains a secret.