NORTH PORT — Former Sarasota County Sheriff Tom Knight is keeping up with the search for Brian Laundrie on TV as a private citizen, knowing there's so much more law enforcement is doing behind the scenes.
However, he also knows the outcome of searches for people sometimes end sadly.
For 12 years, Knight was involved in manhunts, captures and multiple agency searches in Sarasota County.
Knight said he prayed for Gabby Petito's family during the five-day search for the 22-year-old who was reported missing by her family on Sept. 11.
The North Port woman was on a cross-country trip with her boyfriend Brian Laundrie, 23, which began on July 2. Laundrie returned to North Port in her van without her. He refused to talk to police. One week ago, his parents reported him missing. He is a person of interest in Petito's disappearance.
Petito's remains were found Sunday at Grand Teton National Park in Wyoming. A coroner ruled her death a homicide.
On Thursday 75 people from 16 different agencies searched in the last place Christopher and Roberta Laundrie told police they their son Brian went was at the Carlton Reserve in Venice.
The massive swampy reserve is filled with alligators, snakes, wild boar, deer, turkey and other wild creatures. There are more than 100 miles of hiking and horseback riding trails.
Knight understands why it's necessary to keep searching and what investigators are doing outside of the public's view.
"The sheriff's office trains with the North Port Port Police Department and other police agencies all the time on active shooter drills and searches," Knight said. "This effort shows this training and how they come together as a multi-agency. They have grid searches and go in teams. They are all briefed."
Knight said SCSO is "extremely fortunate" to have state-of-the-art technology equipment and resources to help in the search and rescue effort.
"North Port was advanced in its drone training — which we liked," he said. "SCSO has a helicopter. They (NPPD) knew we could assist them when needed day or night with our Bell 407 helicopter, which we needed an extra deputy just to run the technology. SCSO has boats, a command post vehicle, a dive team, K9s, and all of the tools to help in these sophisticated searches."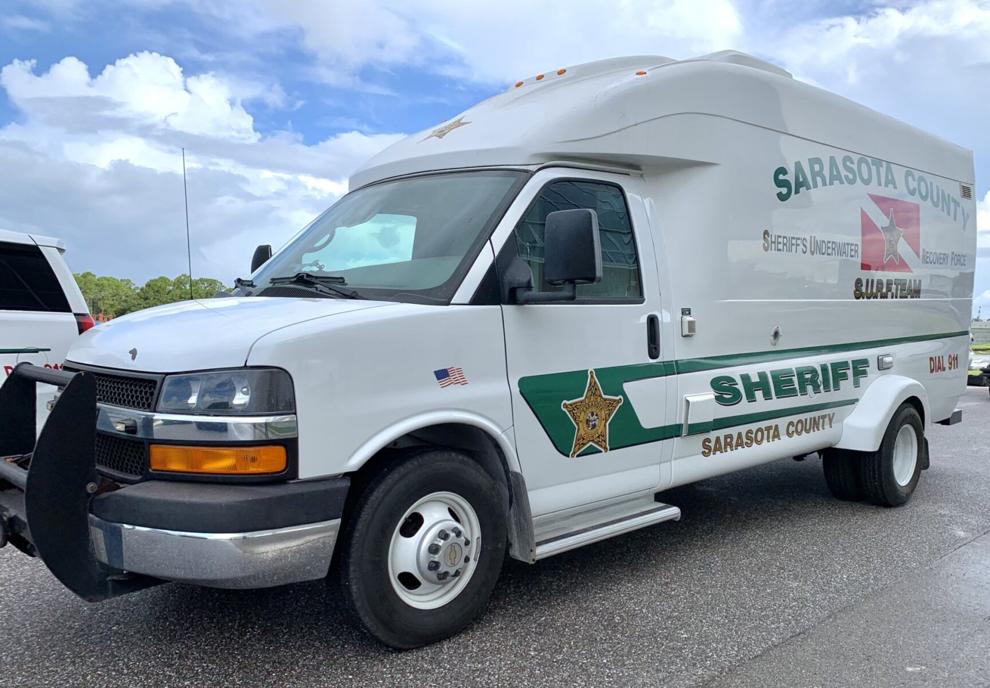 Knight said each search crew is briefed daily. Meanwhile a team of civilian analysts are working help law enforcement with data about Brian.
"The analysts are working on things like what did he like to eat, who were his friends, what were his favorite places, and are asking all of the same questions the public does," he said.
"Law enforcement acts on the analysts data. We had five analysts at SCSO telling us about people and their habits when we were looking for suspects or missing persons.
"There's a lot going on besides the search in the reserve," he said. "Just because they are looking there doesn't mean they aren't working lots of other leads the public may not know."
It was a Sarasota K9 unit in 2008 that found the remains of the 21-year-old North Port mother of two in the woods near Toledo Blade Boulevard while Knight was sheriff. The dog was among 340 law enforcement officers who searched for three days for Denise Amber Lee, who was kidnapped, raped and murdered. Her killer, Michael King, is on death row.
In September 2015, Knight was there to announce the remains of baby Chance Walsh were found. His parents, Kristen Bury and Joseph Walsh, who lived in Warm Mineral Springs, were both convicted of manslaughter of their 7-week old and burying him in a shallow grave in a rural area of North Port. Bury, 32, died by suicide at the Sarasota County Jail.
"Finding that baby in the woods was the worst day of my career," said Knight, who retired from the SCSO in 2020. "The grandmother gave me a photo of the baby. I still have it. I just can't imagine what the grandparents went through when that baby went missing."
Knight said while Laundrie is described as being a tall, white, bald male in his 20s, doesn't mean the public can't help.
"We've always said if you see something say something, call law enforcement," he said. "I don't think people in neighborhoods have anything to worry about their safety, they (law enforcement) aren't looking for a serial killer. He's a person of interest because something happened between him and his girlfriend and he came home without her. Sadly, she was later found dead.
"They have the very best people working on this, even if the public can't see it all in real time. It's happening. All law enforcement is working together to get answers," he said.