SARASOTA COUNTY — After 11 years as Englewood Elementary School's principal, Mark Grossenbacher was named the new Woodland Middle School principal in North Port.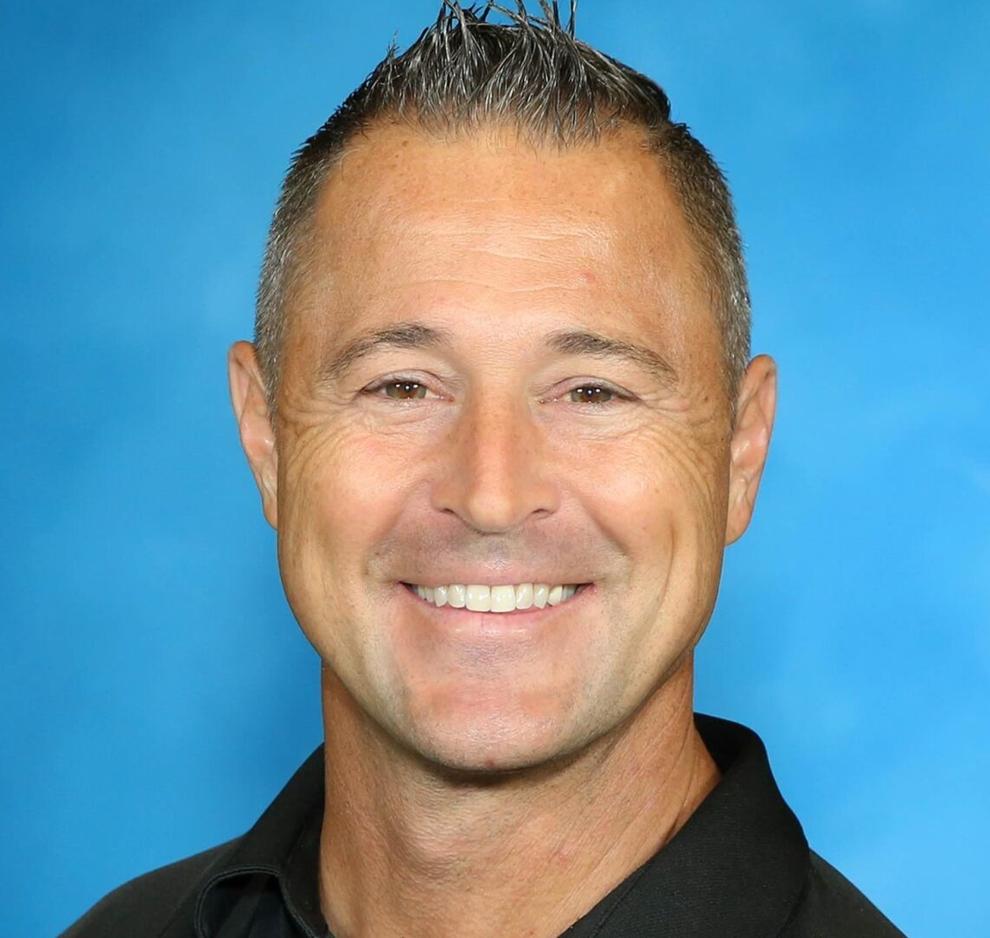 "Mr. Grossenbacher is a strong leader with a proven track record of success," wrote Steve Cantees, executive director of Secondary Schools at the Sarasota County School District in an email Tuesday. "His natural ease with people and steadfast commitment to the academic, cultural, and civic growth of his students, teachers, and staff members alike has helped Englewood Elementary shine bright. We look forward to seeing all the great things that Mr. Grossenbacher and Woodland Middle School will achieve next school year."
Grossenbacher is overseeing the expansion of the elementary school campus. He's also been a part of numerous fundraising efforts and helping families in need. He remains the principal in Englewood until the end of this school year.
"I cannot explain how proud I am of our staff, community, and children for everything we have accomplished together," Grossenbacher wrote in a statement. "I am also humbled and honored to be chosen to lead Woodland Middle School. It is such a great school with wonderful teachers & staff members, with the profound potential to do many wonderful things for the North Port community."
Grossenbacher was called "an exceptional school leader with a passion for excellence and an unwavering belief in every student," by Chris Renouf, executive director of Elementary Schools.
"He is a community connector with a commitment to building and fostering strong relationships with all stakeholders in an effort to help every student exceed the highest of expectations and achieve individual success," Renouf wrote.
"Mr. Grossenbacher has made a tremendous impact at Englewood Elementary and will be dearly missed; however, we are excited to see him start a new chapter within the school district family."
Grossenbacher will replace Jeff Hradek, the interim principal at Woodland Middle School. The school is a Gifted Cluster Site, an approved Advance Placement/College Board Institution. The Gifted Program is designed for students who need an environment that allows them to think critically; communicate, collaborate, and learn at high levels in academic areas.
Grossenbacher is no stranger to North Port. After receiving his bachelor's degree from Wabash College and his master's degree in Educational Leadership from the University of South Florida, he became the assistant principal at Sarasota Middle School, and later was the assistant principal at Heron Creek Middle School in North Port. He was also the coordinator of assessment, curriculum, and instruction at the school.
He later taught English, was an assistant football coach and the head track and field coach at North Port High School. Prior to his time with Sarasota County Schools, he taught English, was the head track and field coach and an assistant football coach at William Henry Harrison High School in West Lafayette, Indiana.
Grossenbacher's daughter Bailey, graduated last year. A standout softball player, the Lemon Bay High School senior received a $250 scholarship from the Englewood Elementary School as an outstanding Englewood student. Named to the Sun Sports All-Area Softball Team four times in high school, she is attending Florida International University where she plays outfield for the Panthers.