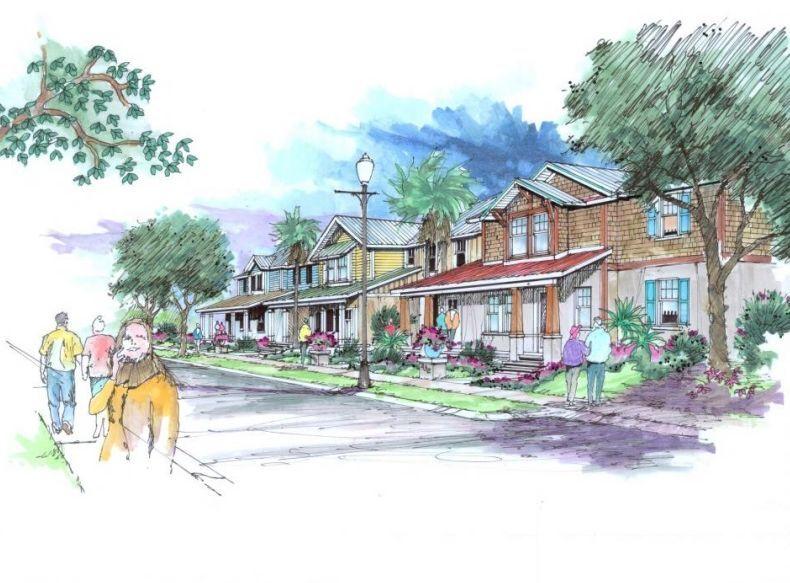 ENGLEWOOD — Lemon Bay Isles residents might soon have new neighbors.
Pastore Doyle Developers of Erie, Pennsylvania, is asking Charlotte County to increase the residential zoning for a parcel on the west side of North Winchester Boulevard that is adjacent to the manufactured home community.
If approved, it would mean 188 residential units for the 24.6-acre parcel, instead of the 82 units that are allowed now.
Charlotte County commissioners will take up the discussion Tuesday afternoon. Land use hearings begin at 2 p.m.
The property is just south of the Charlotte-Sarasota county line, between Lemon Bay Isles and Winchester Boulevard. The address is 6105 Winchester Blvd.
According to the conceptual plans for the project, the development will become Pilar's Cay, designed with traditional "pedestrian-friendly" streets and landscaped sidewalks.
The two-story units, with the appearance of traditional townhouses, will include two-car garages and storage along an alley in the rear of the units.
If approved, Pilar's Cay could draw families to the area.
"Student populations will be expected to increase," a county staff report stated. The developers will be required to garner a school concurrency determination from Charlotte County school officials.
Neighboring Lemon Bay Isles is deed-restricted 55-and-older manufactured home community.
In September, a handful of residents from Lemon Bay Isles told the Charlotte County Planning and Zoning Commission they didn't want to see multi-family housing next to their subdivision.
No resident spoke in favor of the development plans.
The Planning and Zoning Commission voted 4-1 to recommend county commissioners approve the changes that would allow the 188 units on the land.
Developers have said traffic from Pilar's Cay will not impact the existing levels of service on roads.
County staff concluded, "This proposed development/change is consistent with the county's comprehensive plan. It should not create any detrimental impacts on the surrounding residential properties."