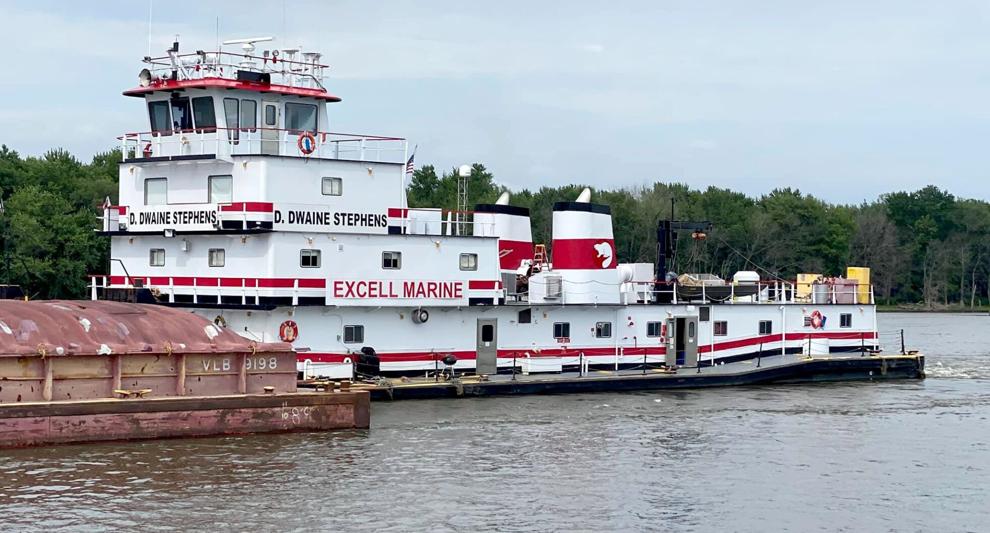 Scott Ritter nearly died a year ago. Last July 17, the 47-year-old Englewood man was on vacation in Wisconsin, riding motorcycles with a friend on some back roads along the Mississippi River. They saw some deer and slowed down.
A deer bolted, slamming into his BMW bike, sending Ritter flying.
With his skull fractured, ribs and collarbone broken and bad scrapes on his legs, emergency workers quickly decided to airlift Ritter to a hospital in La Crosse, Wisconsin, where doctors could work on his broken body. They controlled Ritter's brain swelling through an induced coma. The doctors doubted he would ever walk again.
As he regained consciousness, things were confusing.
"I asked the nurse to speak to my father, brother and sister," Ritter said. "They called my wife. She said my father had been dead since 2013 and my brother was dead too, and I never had a sister. But, I do believe my brother and my father were with me when I was in a coma and helped me through."
When he first saw them, Ritter didn't recognize his wife or his daughters.
Over the course of the next month, Ritter began to recover at Gundersen Health System Hospital in La Crosse. He and his wife Cheri celebrated their 20th anniversary there in July. He spent time with his daughters Ingrid, 20, and Greta, 16, and eventually his best friend, Margot, the family dog.
Ritter transferred to a rehabilitation facility. In time, he recovered enough to make it home to Florida where the healing continued over the past year.
However, something was missing.
Ritter felt like he wanted to finish his vacation in Wisconsin. More importantly, he wanted a find a way to thank those who helped him.
Then he got an idea. Instead of driving to Wisconsin, he wanted to make a big part of his return journey by boat via the Mississippi River.
"I wanted to prove not only could I walk again, but I could run a boat for over all those nautical miles," Ritter said.
He needed to borrow a boat — he had sold his own boat to pay medical bills — that he could navigate from Mississippi to Wisconsin. Using a 152-page guide book from the U.S. Army Corps of Engineers, Ritter began his journey.
"There's no windshield on the boat," he said. "I have never felt a 39-degree night in a boat. It's the coldest I've been."
"One thing I didn't realize is I would encounter 10 different breeds of wolf spiders. I was on the water at 2 a.m. and had to use a paddle to navigate the boat around many dead trees."
Along the journey, he met many new friends.
"When I would get to a channel, strangers would give me a high five. When you are so lucky to be alive, you want to talk to everyone. I also prayed with people."
Ritter made has way through inland waterways to the Kentucky Lake-Tennessee River reservoir. He stayed at a state park cabin overnight.
"According to the lock master, it's the largest man-made body of water east of the Mississippi," he said. "The lock and dam dropped (the only drop on my run north) down into the Ohio River. Once the gate opened, I rounded the confluence of the Ohio and the Mississippi rivers."
Ritter logged some of his journey on his Facebook page and through short videos.
Earlier this month, Ritter made his way to the hospital in La Crosse to thank doctors and nurses who helped him after the crash.
"I hugged everybody," he said.
"When I was admitted in the hospital, the name they put on the plastic medical bracelet was '717 Alpa W Hawaii.' It represented the date I was in the crash and sent to a Wisconsin hospital, and that I was wearing a Hawaiian shirt. For a while, until my wife could get in touch with the hospital, the nurses didn't know my name. I finally got to joke with the nurses about it."
Ritter highlighted his trip by visiting relatives, old friends, going to his childhood home and leaving tokens on the graves of his brother and father.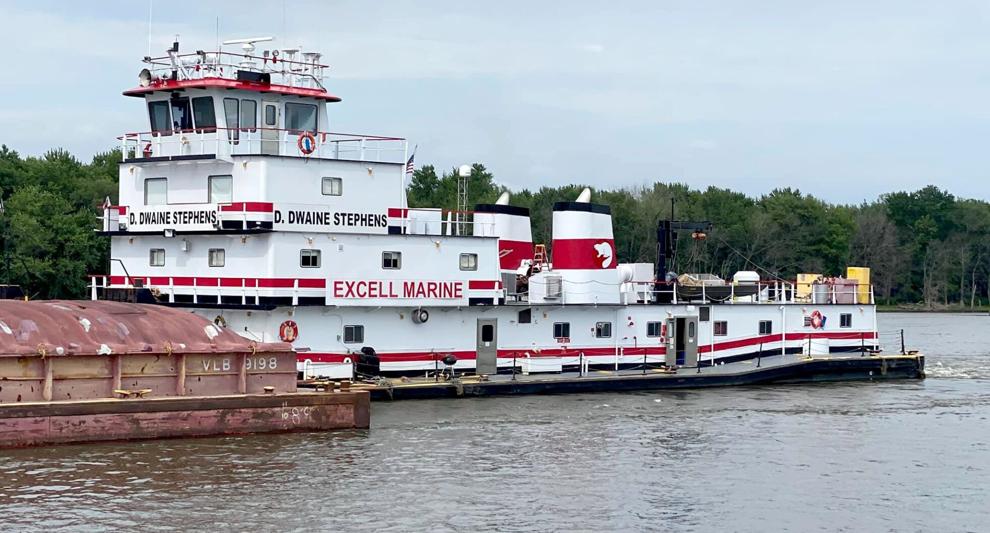 "I swung a bat and played ball for a little bit with my best friend's kids," Ritter said. "I played on the monkey bars with my friend's little girl, Mia. It was so fun. I'm so happy my gift is the ability to remember things from the past."
He had lunch in La Crescent, Minnesota, and then stopped at the accident site on the rural county road near Alma, Wisconsin. He also met William Pronschinske, the gentleman who called 911 to get help after the crash.
"I needed to shake his hand," Ritter said.
The two also had a motorcycle connection. "William's cousin has a 1996 metallic sapphire Heritage Softail Harley that my dad had," he said.
"I'm so blessed. I have an amazing wife, who cried so much for me. I have great kids," he said.
"I'm on a mission now. I donated blood to the American Red Cross to help others who may have been in a crash and needed like I did. I want to give back any way possible."