ENGLEWOOD — Englewood's barrier islands did not escape the telltale signs of red tide Monday and Tuesday.
Monday afternoon, the Daily Sun received reports of decomposing fish washing up onto Englewood Beach.
But Tuesday, early morning beachgoers and sea turtle patrol volunteers reported dead fish and the telltale stench of toxic red tide algae not only on Manasota Key, but also south of Stump Pass, on Knight and Don Pedro islands.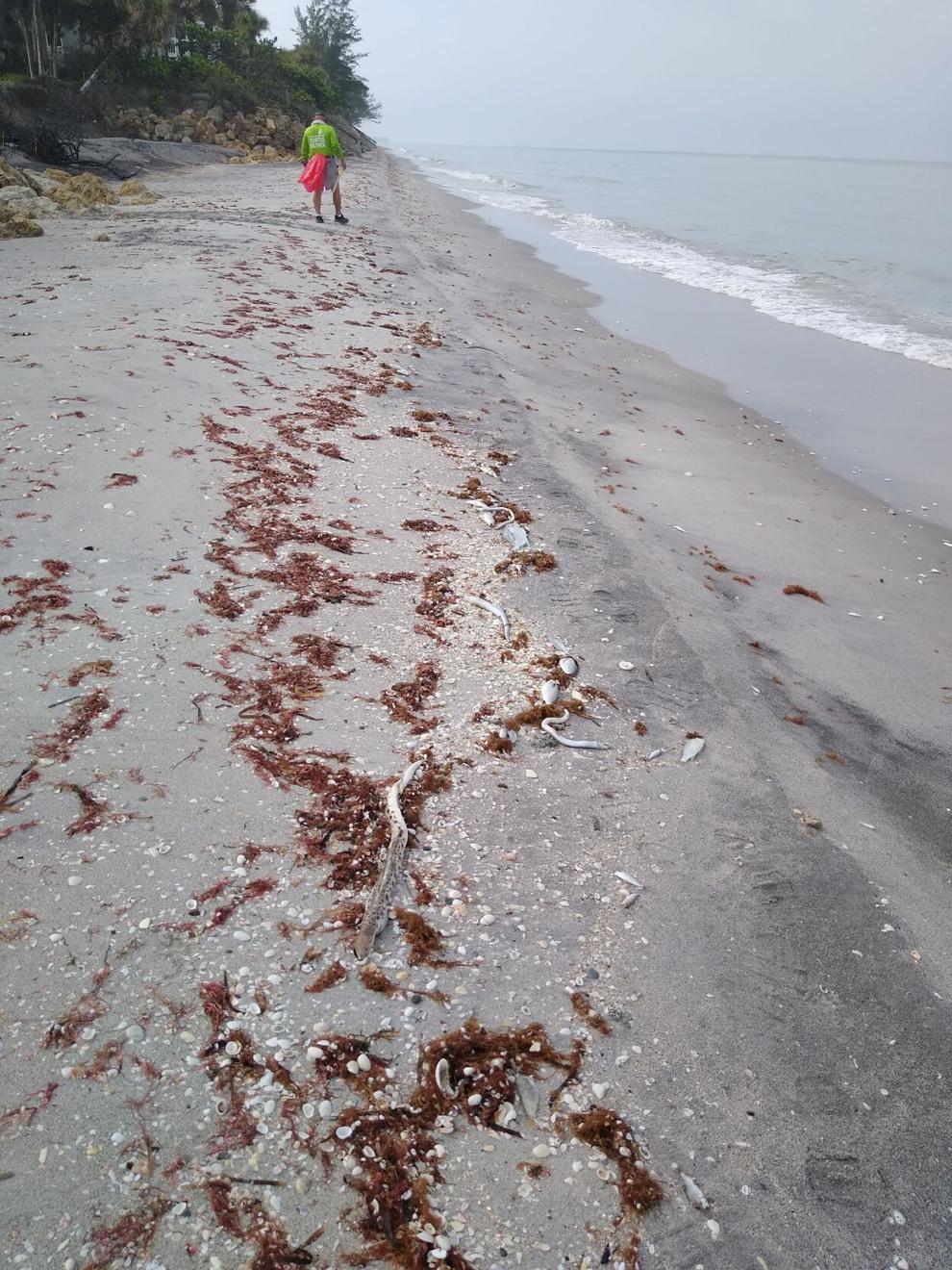 From the northern end of Manasota Key, Coastal Wildlife Club sea turtle patrol volunteers Jeff and Carol Rice said in an email Tuesday, "Noticeable red tide today. We were coughing, sneezing; our eyes were burning at times. Dead fish and lots of eels along the shoreline as we patrolled."
Red tide algae is natural to the Gulf in concentrations less than 10,000 per liter of water. When concentrations intensify to 100,000 or more cells per liter of water, people can experience respiratory and other ailments, fish and other marine life can succumb to the toxic algae.
"There was no smell and I had a swell swim," said Jean Ranallo who regularly enjoys early morning swims at the public Manasota Beach. While she detected no stench in air, Ranallo said small dead fish lined the shoreline.
South of Stump Pass, Brenda Bossman — the state permit holder overseeing sea turtle patrol volunteers on Knight and Don Pedro islands — said, "Some dead fish (Monday) and I'm getting reports of red tide from my volunteers."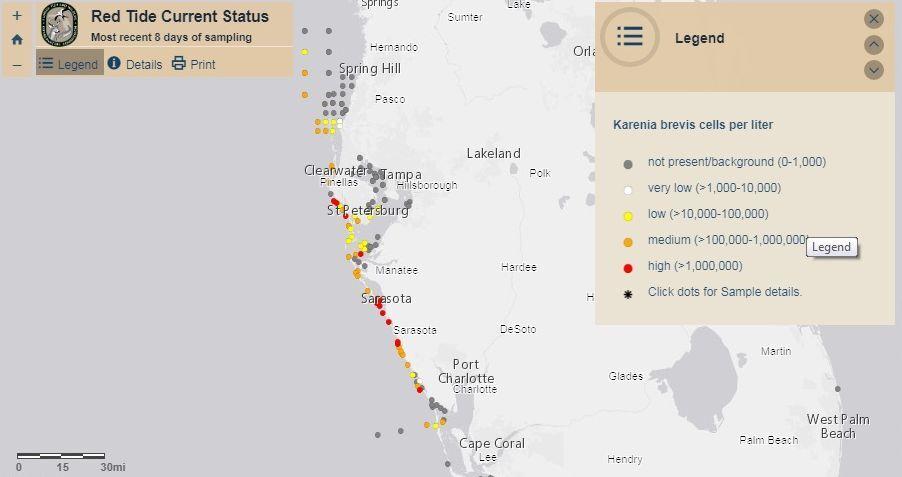 The Florida Fish and Wildlife Conservation Commission will be issuing today its mid-week red tide report on myfwc.com. State wildlife officials also post on the website the results of water samples taken throughout Florida.
For the most part, except for the last few days, Englewood has been spared from more intense red tide blooms that Lee and Collier counties saw earlier this year, then in Charlotte Harbor, and now what's being seen in Nokomis, Siesta and Longboat keys in Sarasota, to Tampa Bay and Pinellas County.