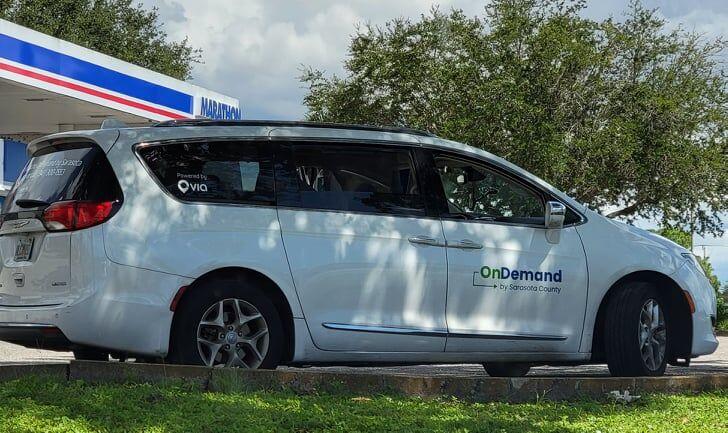 ENGLEWOOD — Sarasota County's new taxi-style OnDemand program is becoming a popular mode of transportation in South County since launching in June.
County Commissioners approved a plan last may to drop several under-used Sarasota County Area Transit bus routes, mostly in South County. The SCAT buses still run up and down Tamiami Trail from North Port to Venice to Sarasota, but others were deleted.
The OnDemand program was designed to fill the gap.
OnDemand riders call or use their mobile app or order a ride online. Drivers aim to show up within 30 minutes of a ride request.
"This has become a very, very successful service," Benjamin Pearl recently told members of the Englewood Community Health Action Team. Pearl is SCAT's Mobility Operations Manager.
"There are no qualifications to ride and no limits on where you can be taken within the zone. If you don't have a computer, you call our number or request a ride from a library computer."
However, there are still some changes that can be made to improve it, Pearl said.
Pearl described the OnDemand service as "quick and affordable" rides within a service zone. There's a zone in Englewood that travels to Venice. There's one in North Port to Warm Mineral Springs, although it doesn't go to the Wellen Park subdivision, or Englewood.
In the Englewood zone, there were 2,564 riders in July with average wait of 15.8 minutes. There were 4,029 riders in August with average wait of 13 minutes.
In North Port there were 882 rides in July, then 1,570 in August and 2,229 in September with an average wait time of 14 minutes.
He said on a 1 to 5 scale with 5 being the best, the OnDemand service received an average of a 4.85 score from riders.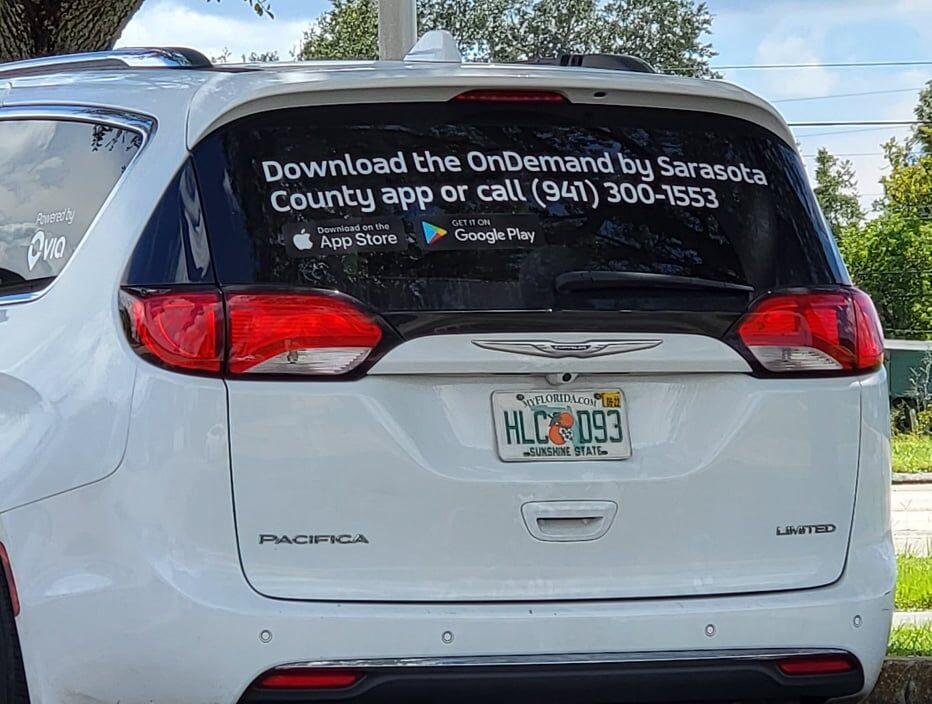 "We think we are doing a great job," he said. "It's $1.25 for curb-to-curb service. It can be done with a debit or credit car so there's no currency exchanged."
He said the previous SCAT Plus service required riders to make a reservation one-day in advance.
The OnDemand service shows exactly when the van will be there to pick up a rider. There are 13 wheelchair-accessible vans. The service hours are from 5 a.m. to 10 p.m. Monday through Saturday and 6 a.m. to 9 p.m. Sundays.
Pearl said SCAT Plus and fixed route buses still in operation in South County, there are just fewer of them.
He said many users are using the rides to shop, go to medical appointments or grab a meal at a restaurant.
"People are able to shop and it's become an improve in the quality of life for everybody," Pearl said. "There are plans to do marketing of this service. There is room for a carseat or a stroller. We are not transporting bikes yet. We are going to have some bike racks on the front of some vans. This way people can ride on the Legacy Trail and other places."
Some CHAT members said people on the Sarasota County side have trouble getting rides to the free clinic on San Casa Drive, which is the Charlotte County part of Englewood. While there are no plans to extend the service into the Charlotte County, Pearl said he would pass on the information that the free Englewood Community Care Clinic isn't far from the Sarasota County line.
A CHAT representative also expressed concern that not having a route from Englewood to North Port doesn't allow riders to get to the health department in North Port, which is federally qualified and available to all Englewood residents.
"We are looking at the possibilities," he said. "However, the larger the zone becomes, the longer the wait time.
"If we expand the zones from Englewood to North Port or Venice to North Port, then we are looking at the potential of a 40-minute ride time. We are taking these ideas for improvements in small chunks."
The OnDemand Service is also available in North Sarasota County for Siesta Key and Lido Key.
For more information about SCAT's OnDemand program, visit bit.ly/3lyrqOJ. For more about fixed route SCAT buses visit, bit.ly/3ap1ZZq. For information of the OnDemand service, call 941-300-1553.